First off, brides honeymooning THIS year, Shopbop is having a HUGE sale right now and I have listed some of the items I have ordered as well as some other seriously cute outfits for your honeymoon!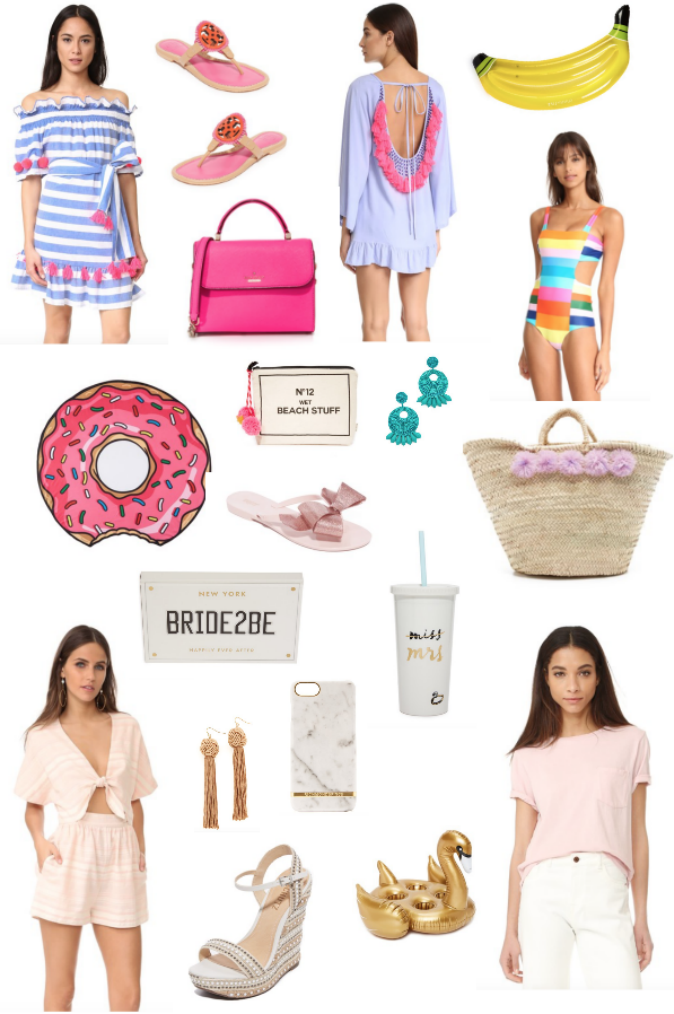 PS. Last year I ordered our Swan floats from
ShopBop
and they lasted ALL summer long! In fact they sat on the dock at the lake for MONTHS and still have color to them!
Use code GOBIG17 for:
15% off orders of $200
20% off orders of $500
25% off orders of $800
Pieces I've Ordered:

Wishlist:

The sale ends March 5th! Get the items you want now before they sell out!
Also, so many questions about the suit from my instagram so I linked where to purchase it here: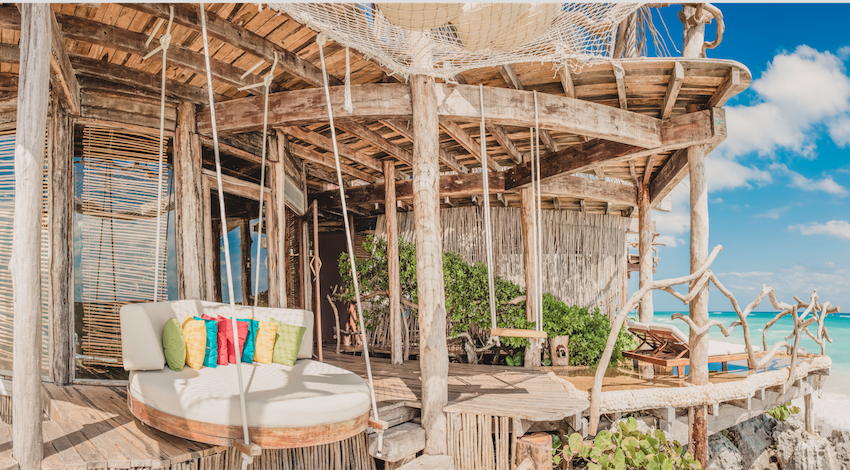 Now, back to Wedding Wednesday…Shawn and I have been talking about our honeymoon.  We have thrown quite a few ideas out there but are really unsure as to where to really go.  We had a great time in Jamaica, BUT we love to be on a boat-not a cruise.  We booked another Sandals trip to Grenada and we can go there in the next two years, I am just not sure we want to do a Sandals for our honeymoon.  Where all have you all went on your honeymoon???
The TOP 5 places I would like to go for our honeymoon:
1.  Azulik Hotel Tulum & Maya Spa
2.  The Cove Eleuthra
3.  Santorini, Greece-Recommendations??
4. Costa Rica-Recommendations??
5. Jade Mountain, St. Lucia-Thoughts?! Ti Kaye??
Shawn's Choices:
1. Bulgari Resort, Bali
2. Bora Bora
3. Maldives-Rosewood or Conrad??
4. Oia, Greece
5. Italy
Orrrrr, do we just go on a cool South African Safari to like to the Lion Sands Game Reserve then travel to Cape Town and then to Johannesburg?!
Also, has anyone ever done a Windstar Cruise? After looking into them, they are probably about the only cruise we would consider doing just because they are much smaller and would be the easiest way for us to visit Athens, Barcelona, Monaco Rome, etc.  I know I am supposed to be the one filling you all in on all of this information but when it comes to your honeymoon you have to ask questions, right?!  And I feel like google is full of paid ads so you never truly know what to trust.  I wish we were going this year but I am hoping we can at least go to the Keys this April to celebrate our anniversary and an engagement-moon?! That only sounds fair, right? Ha ha! Who am I kidding, we are planning a wedding and renovating a house!  Hope everyone has a great day! Can you all believe it is MARCH 1st?!