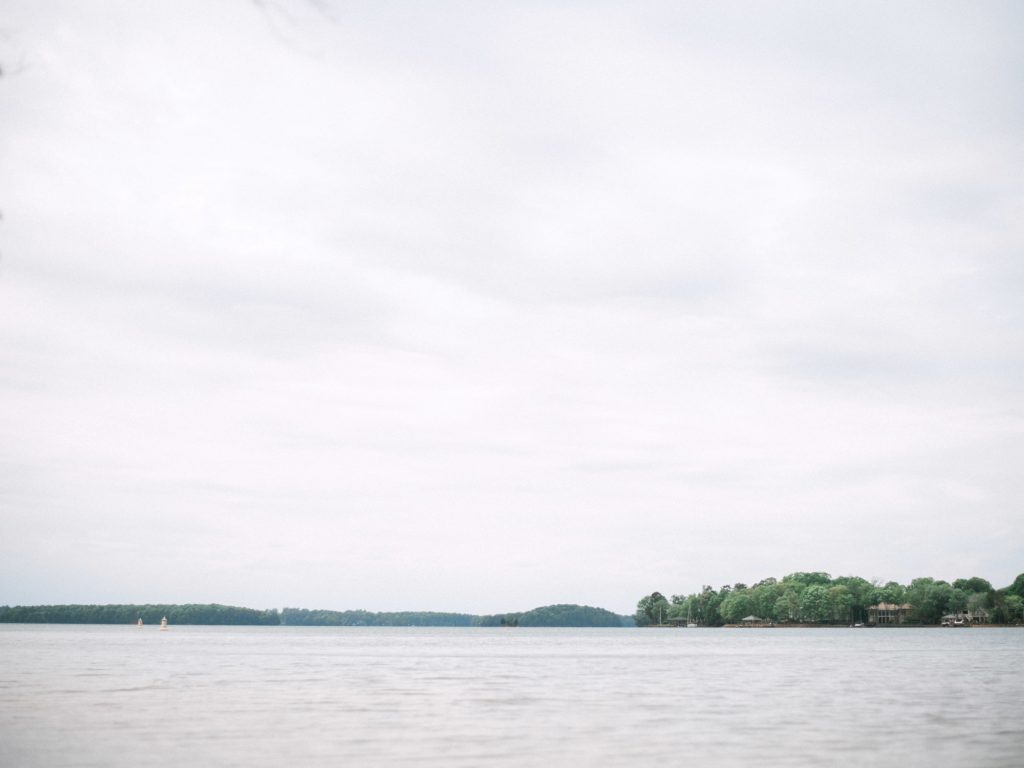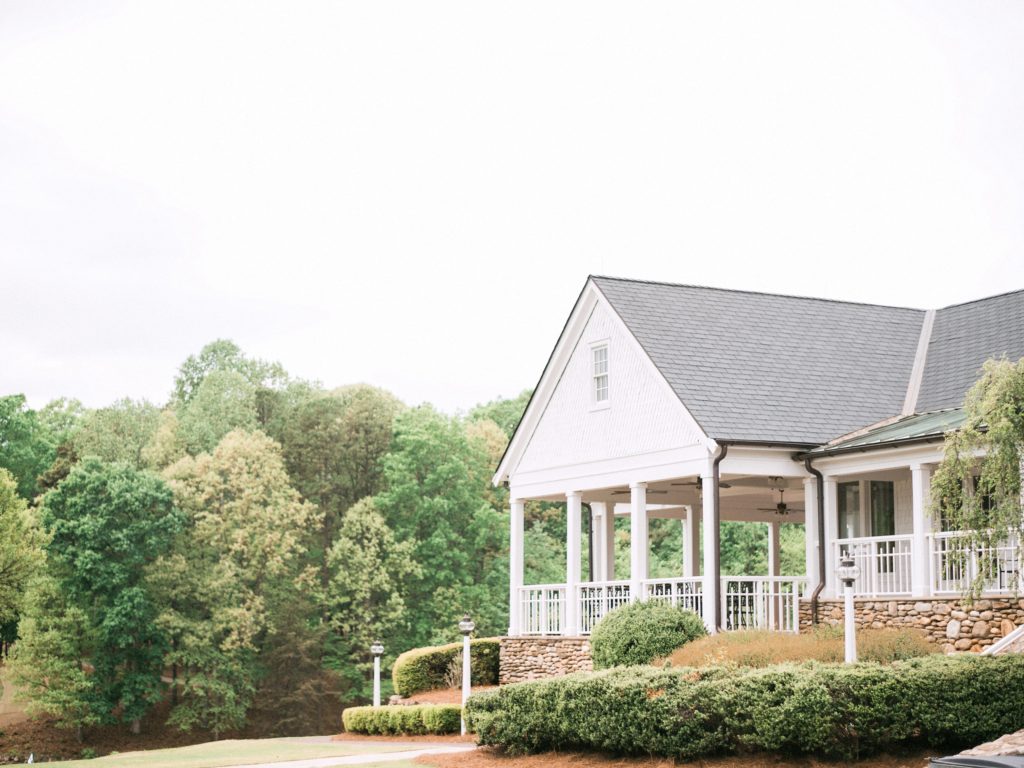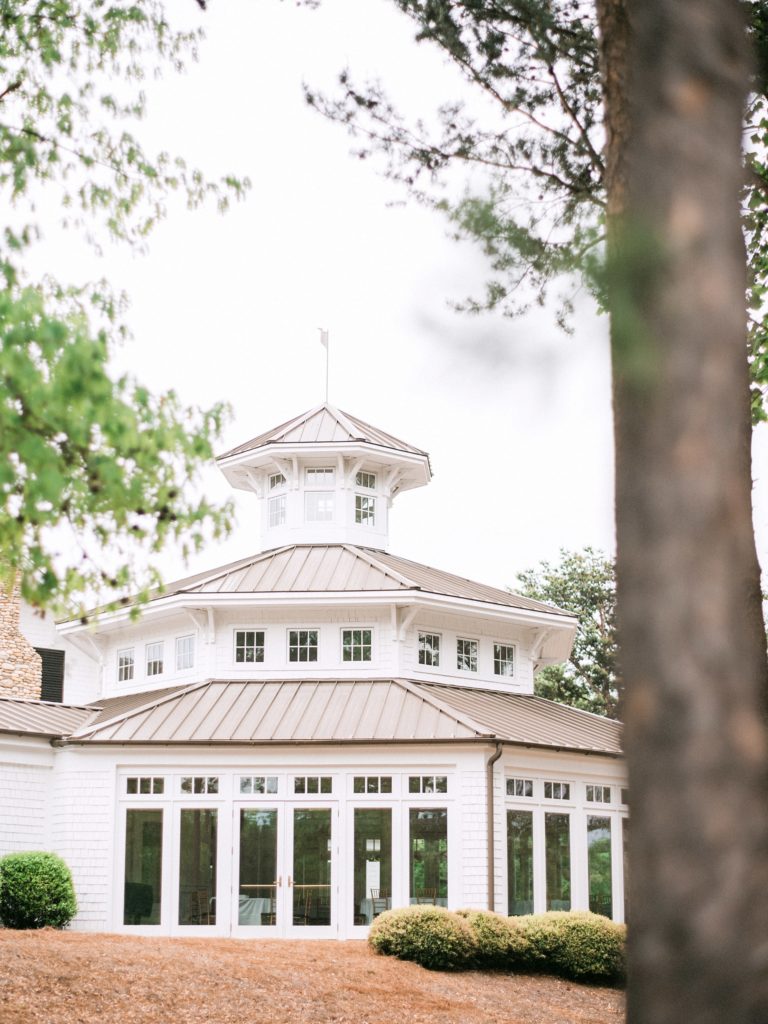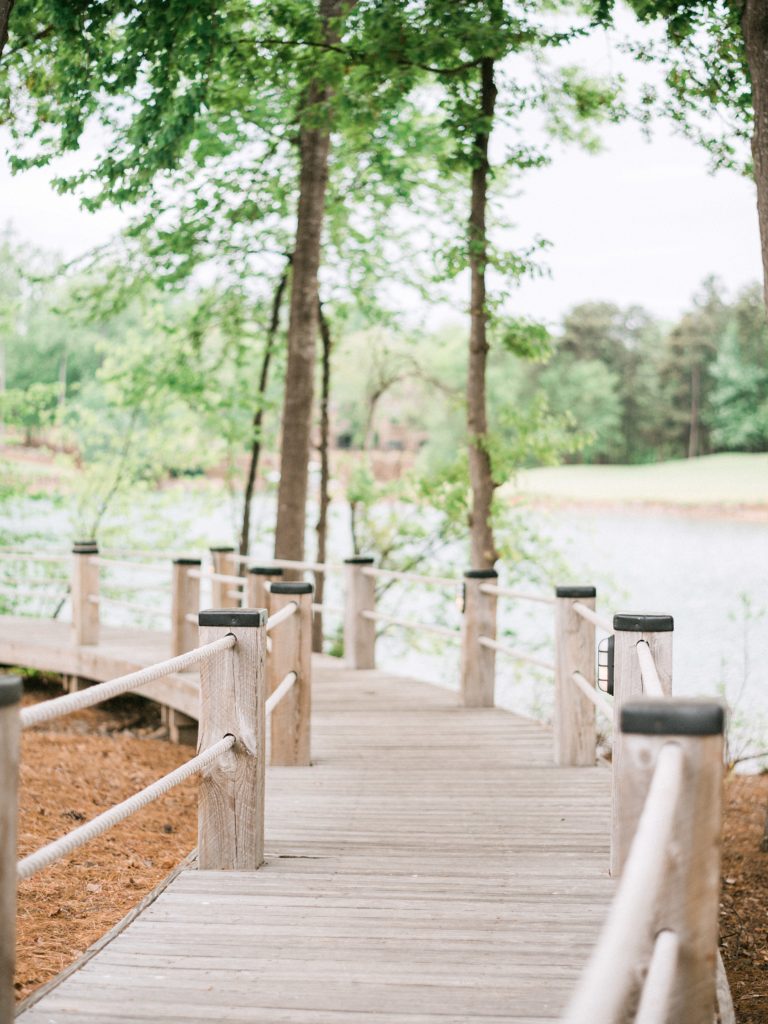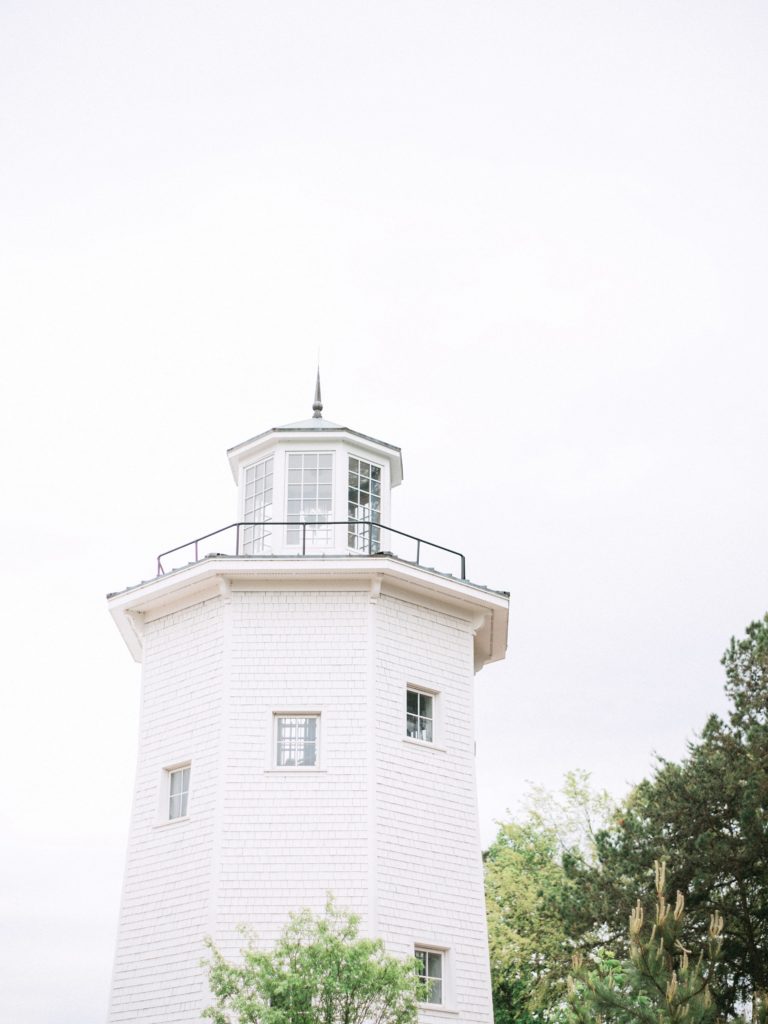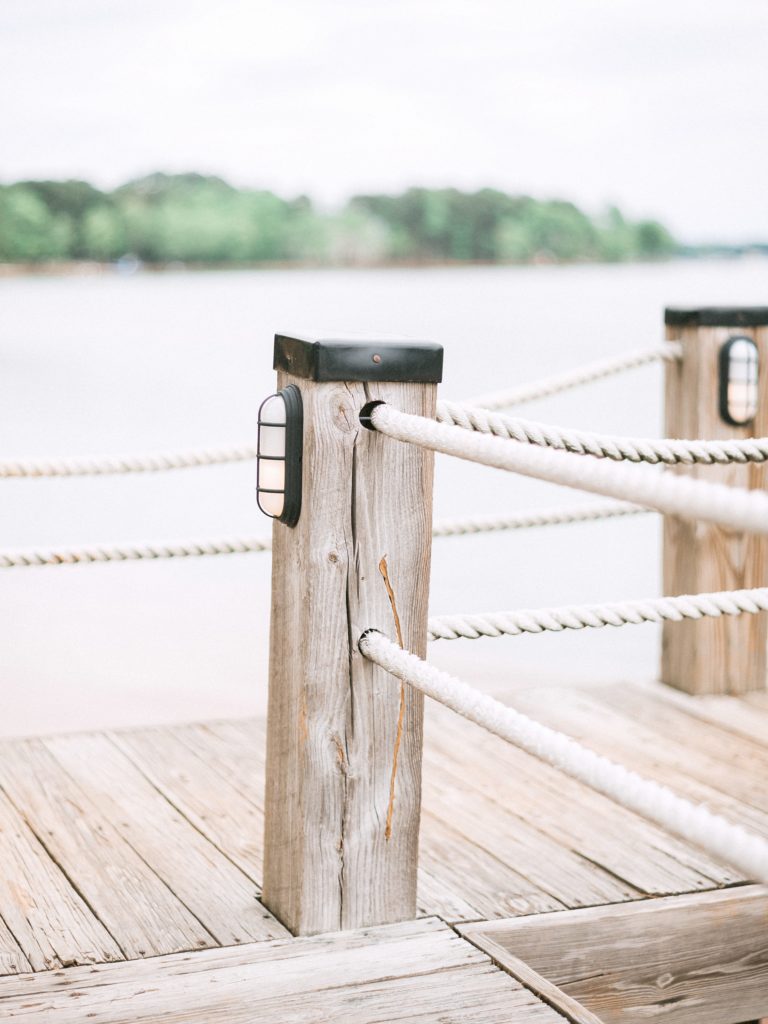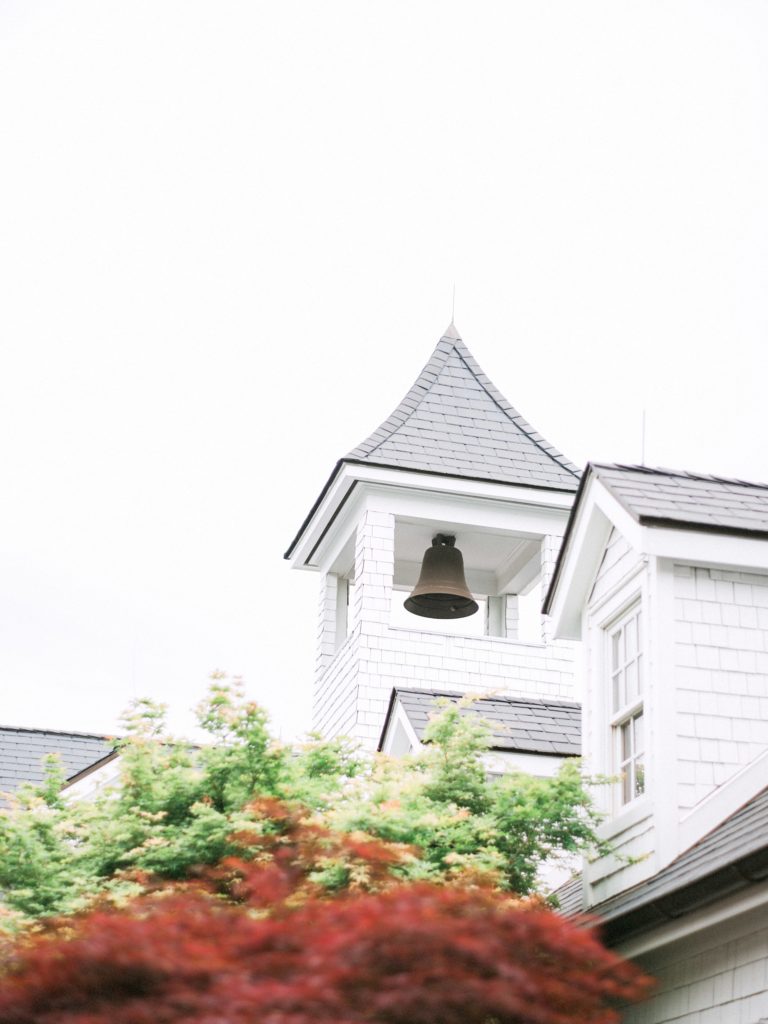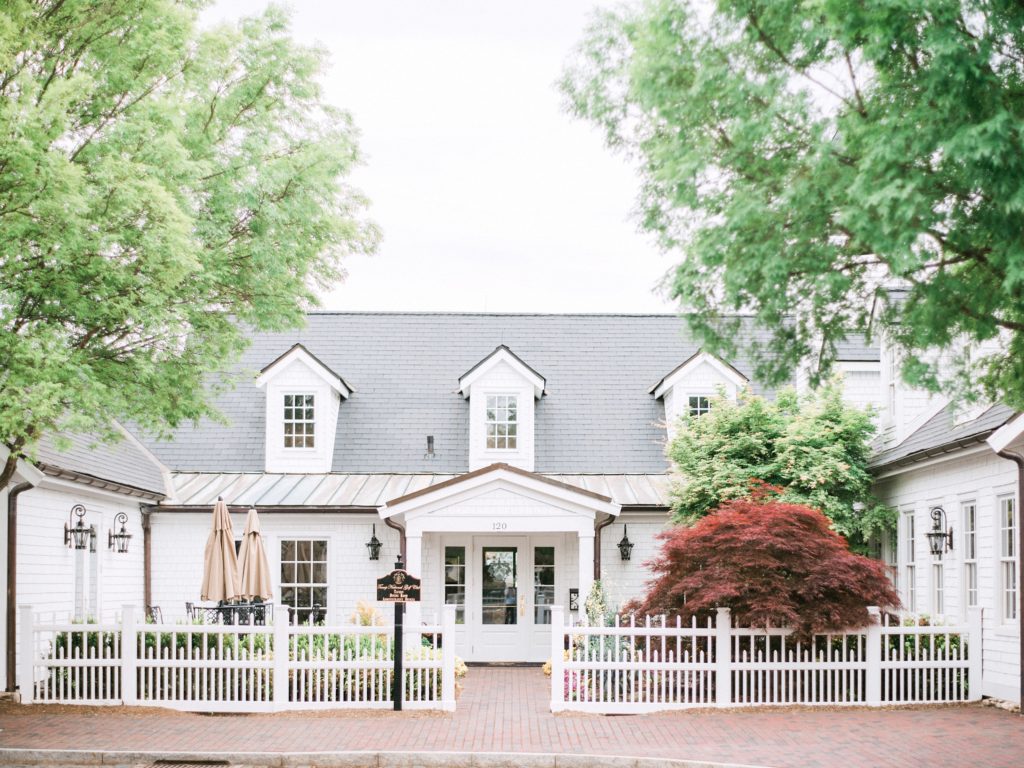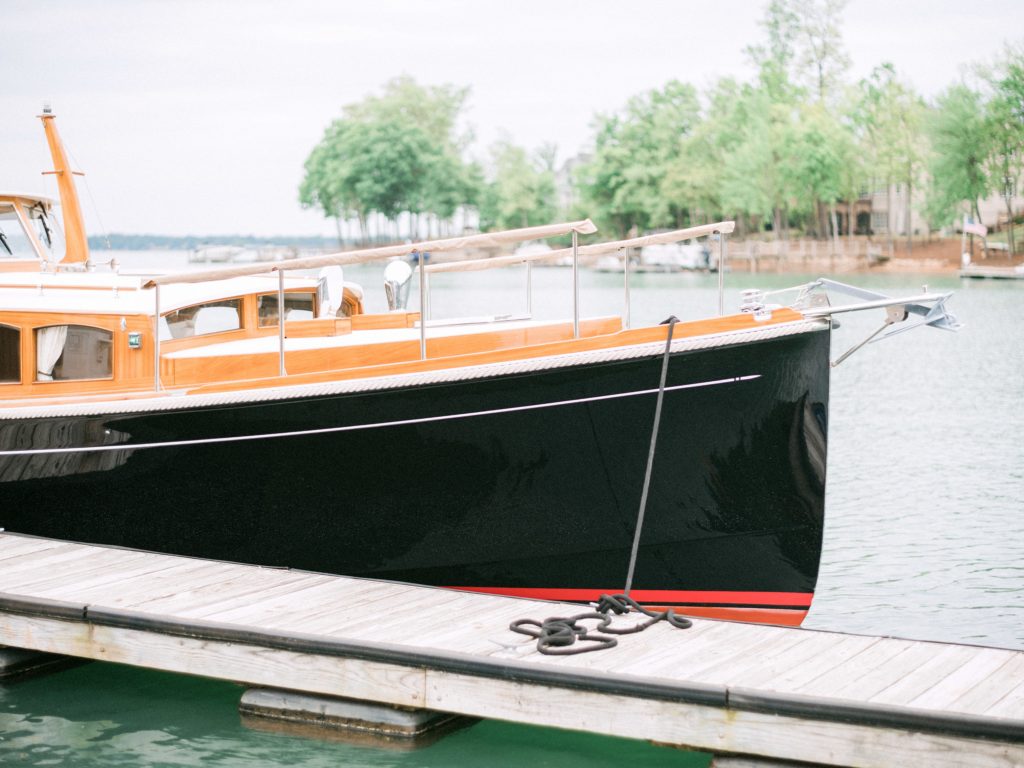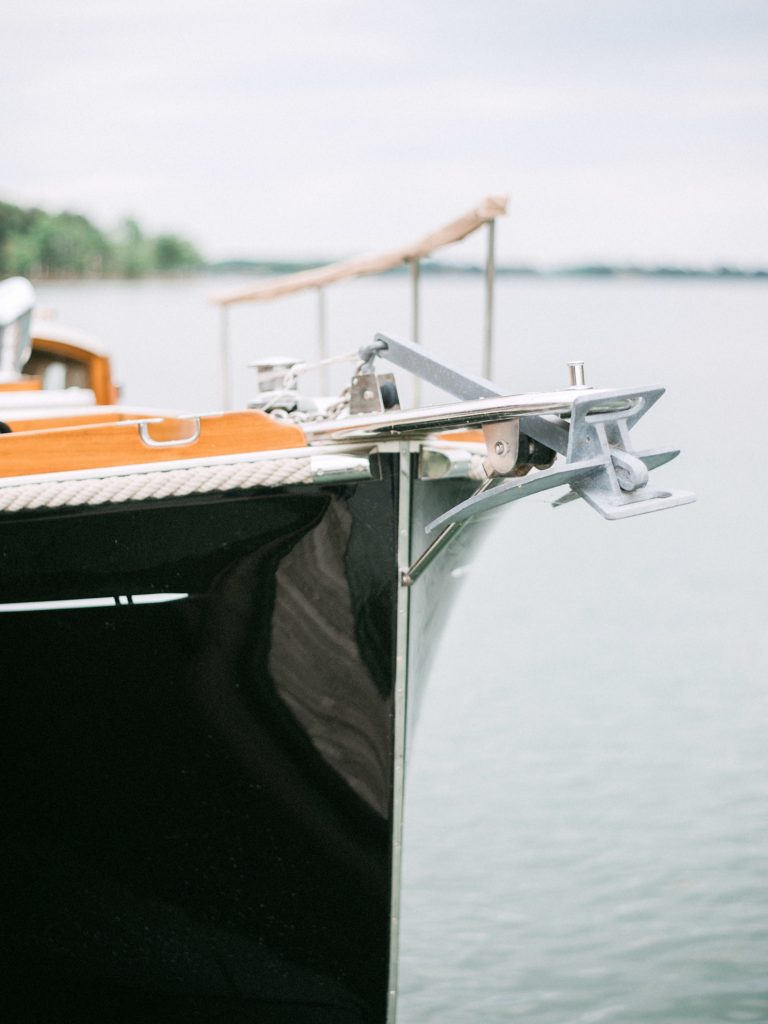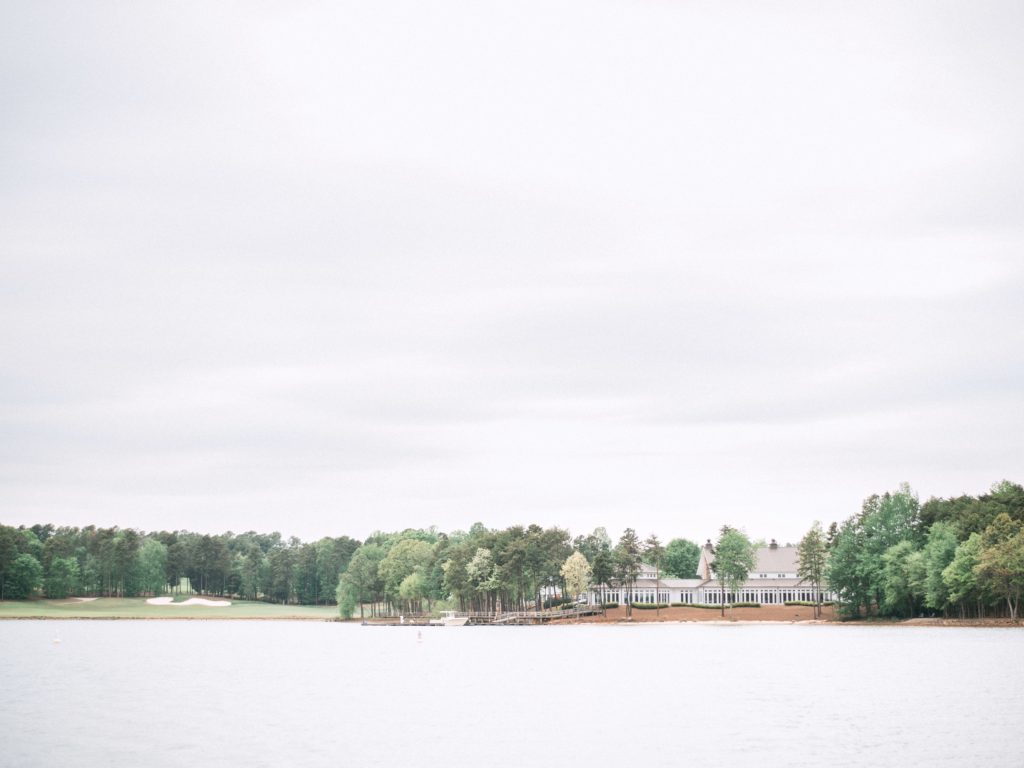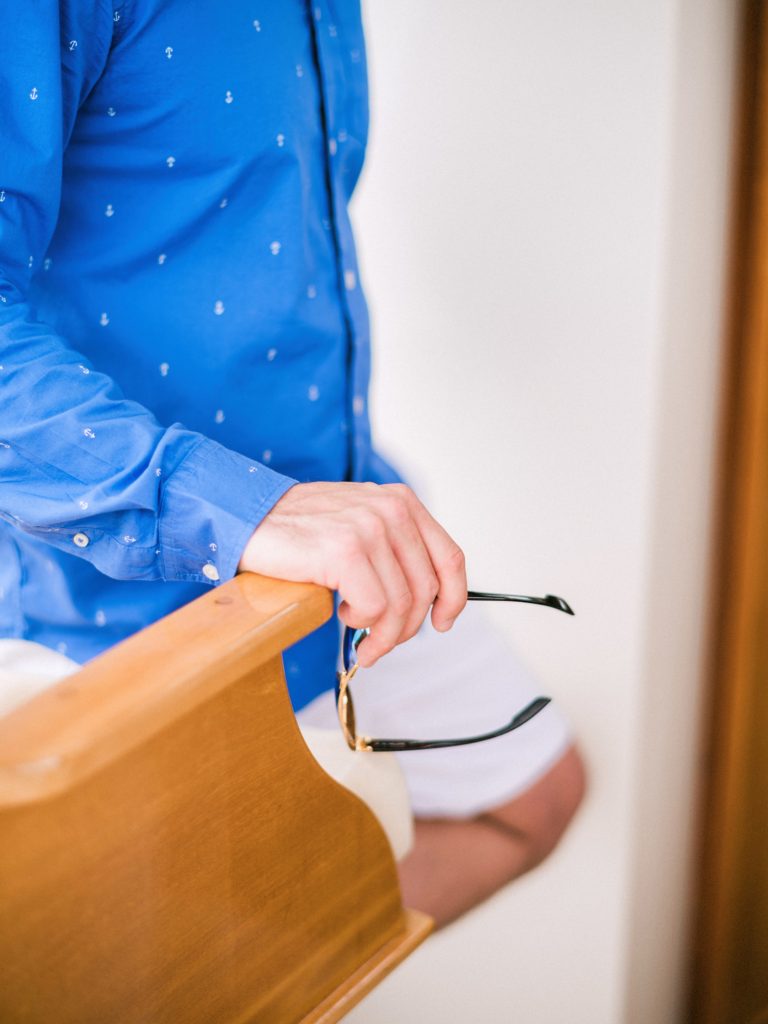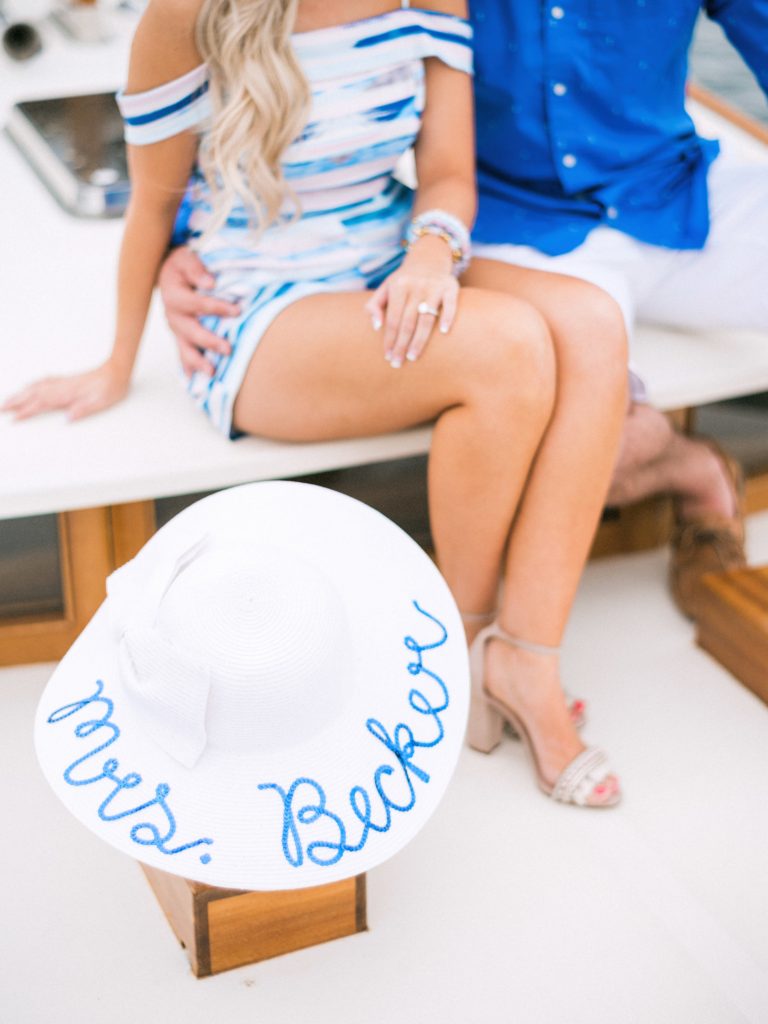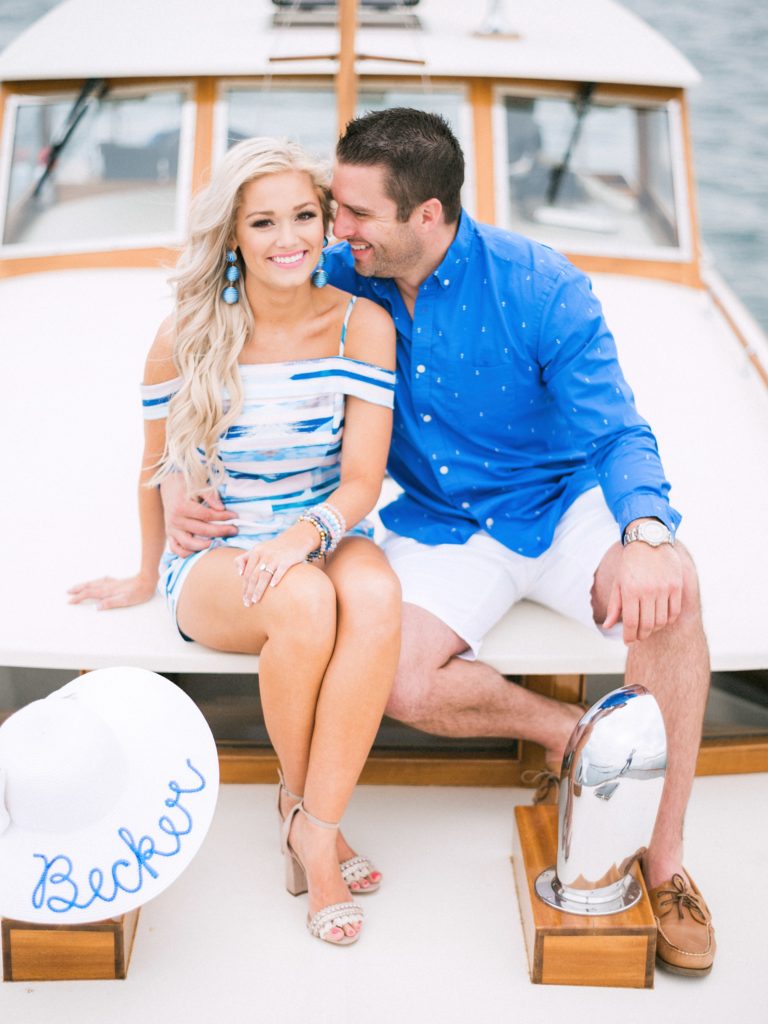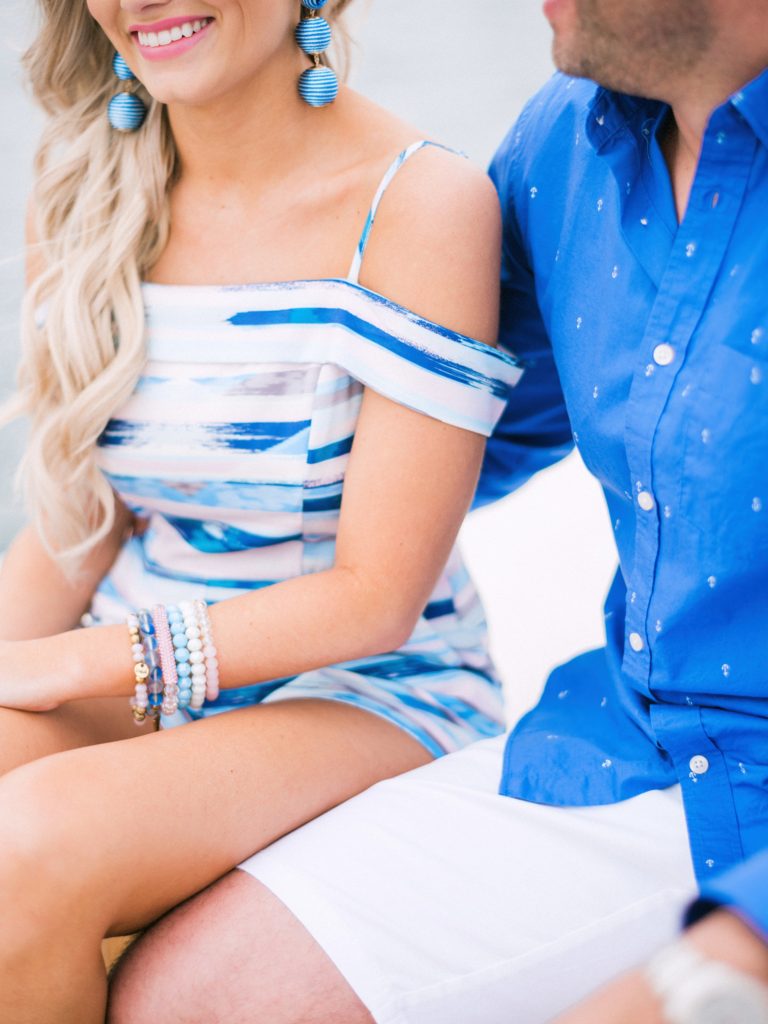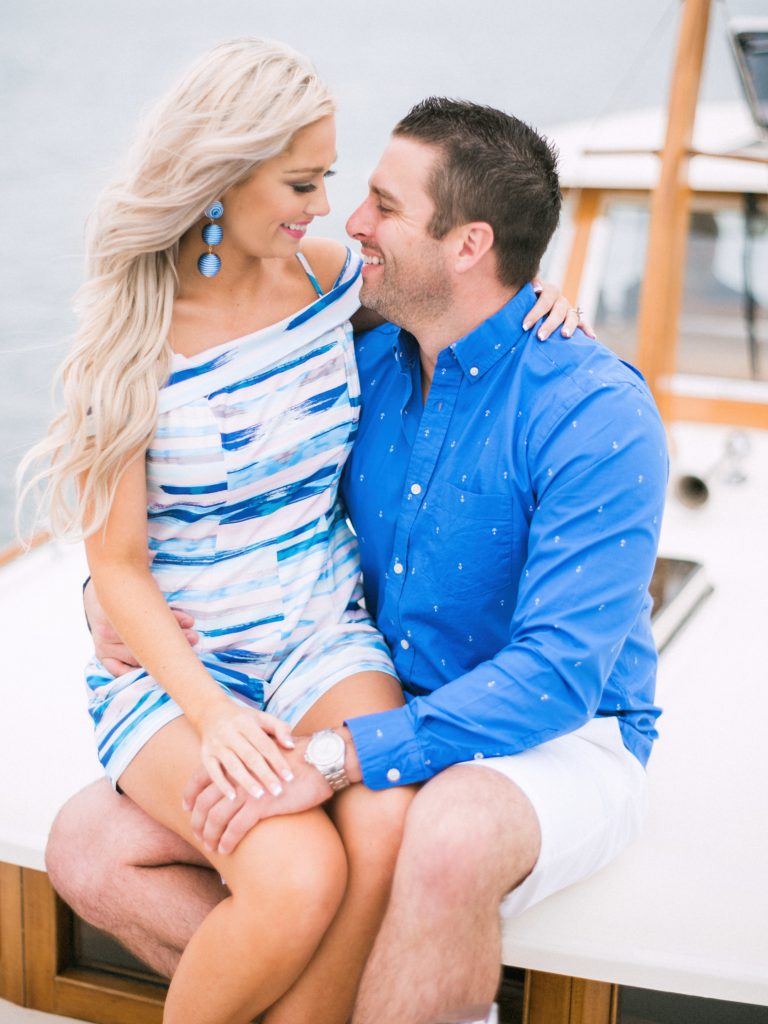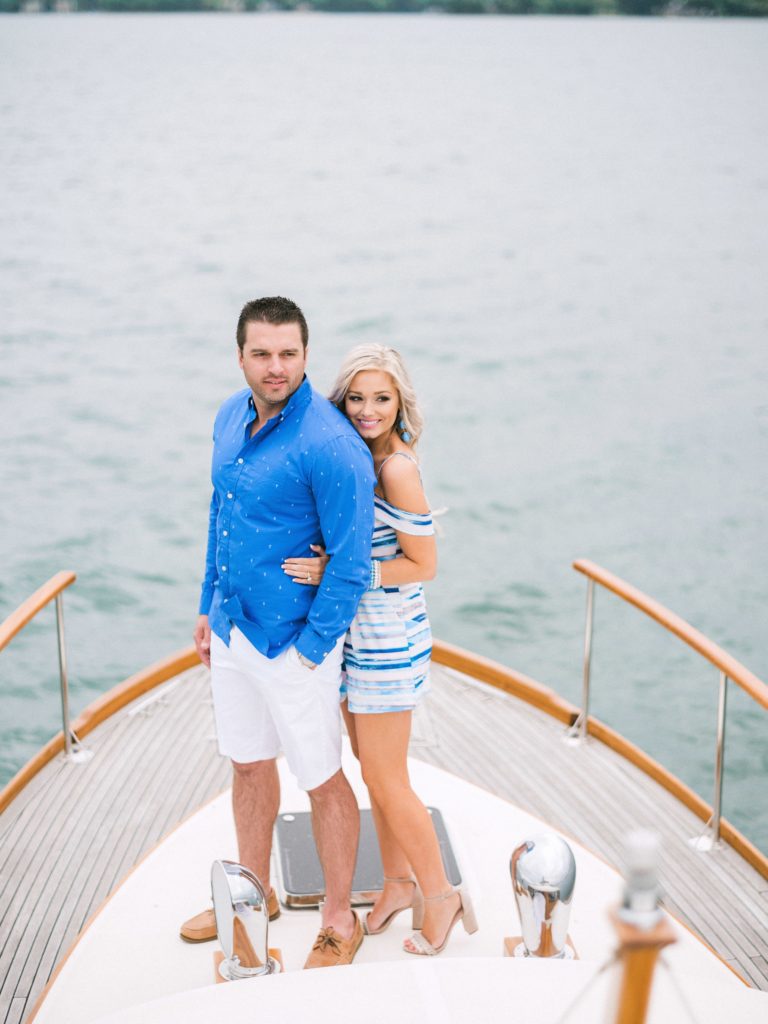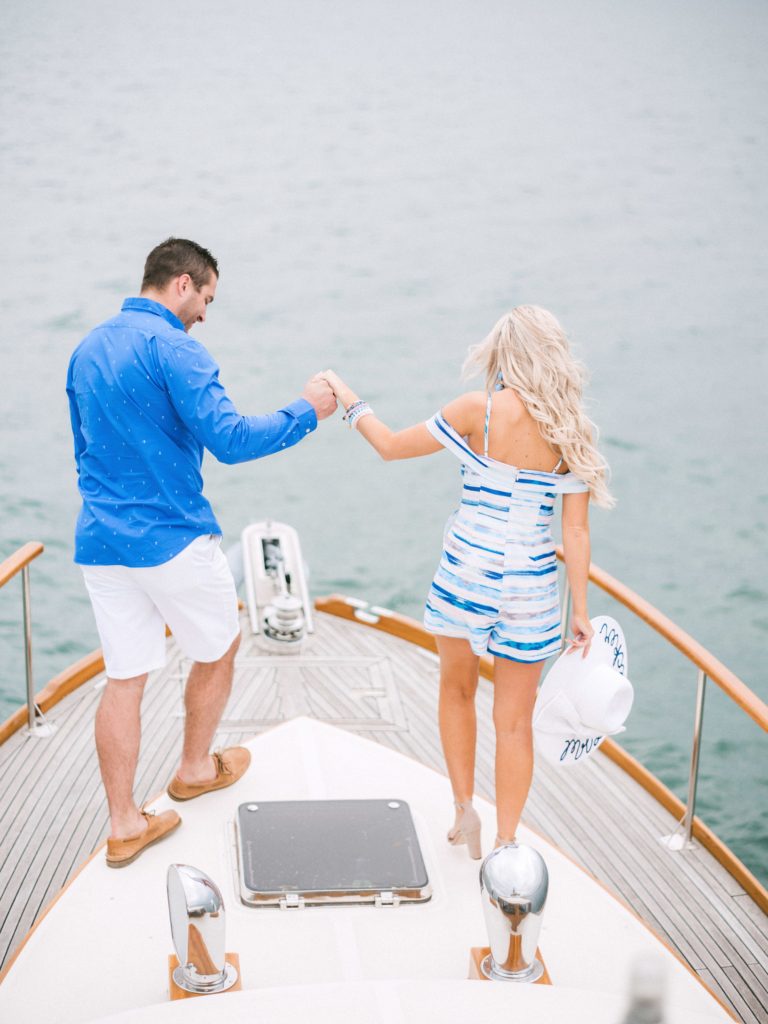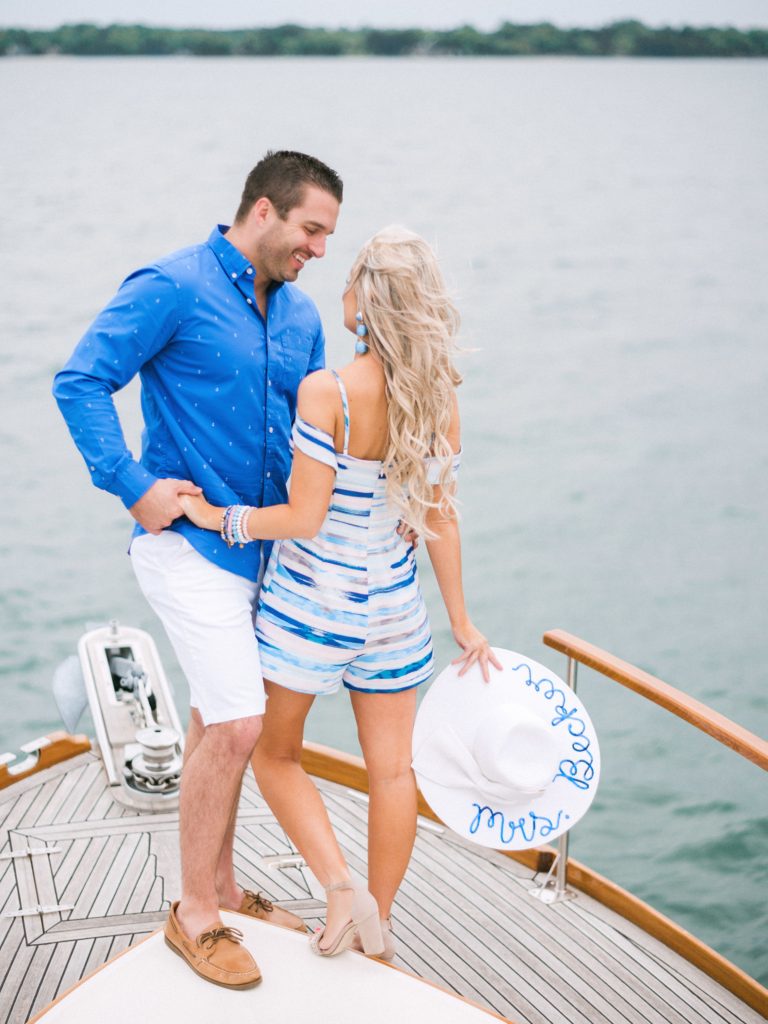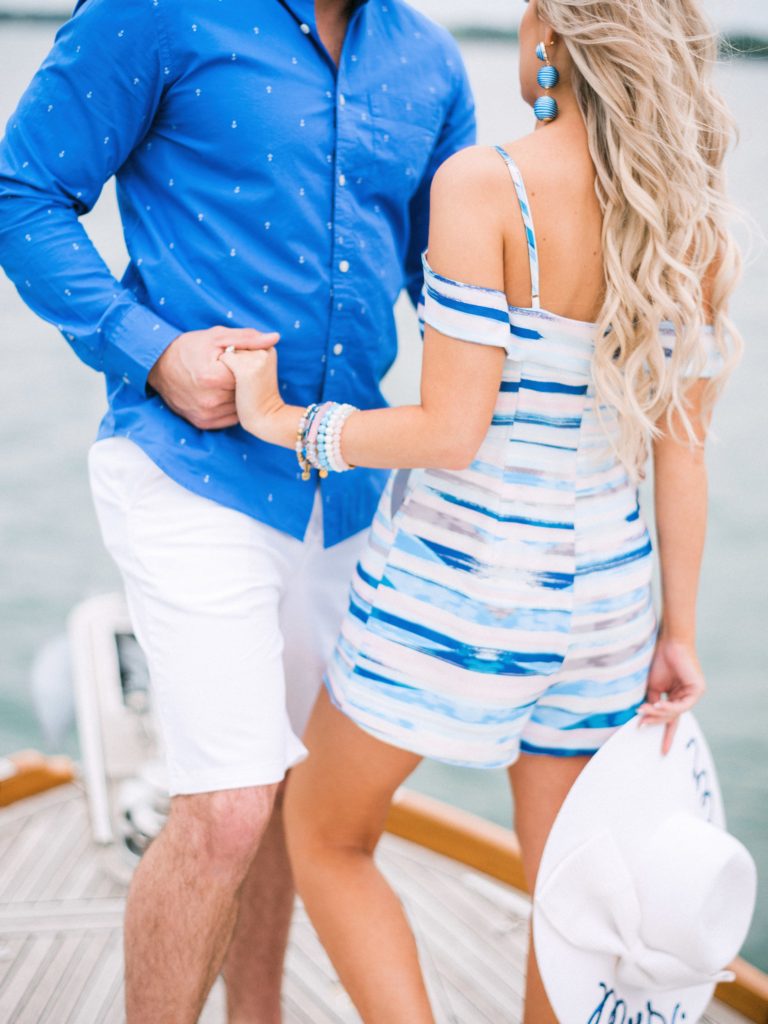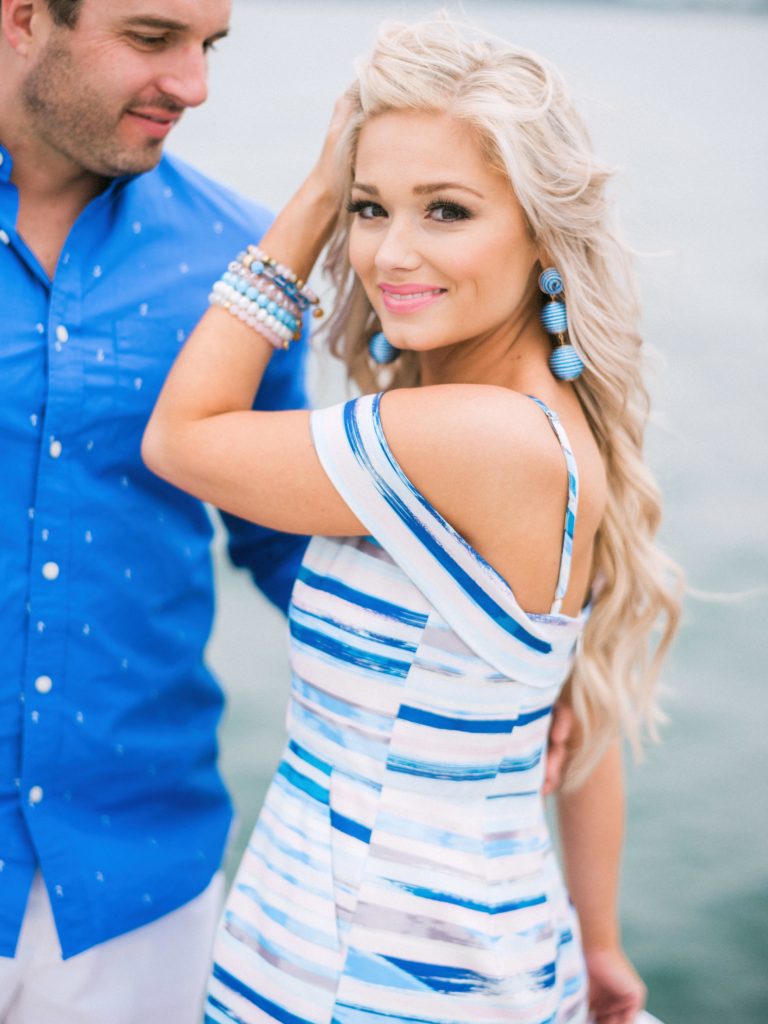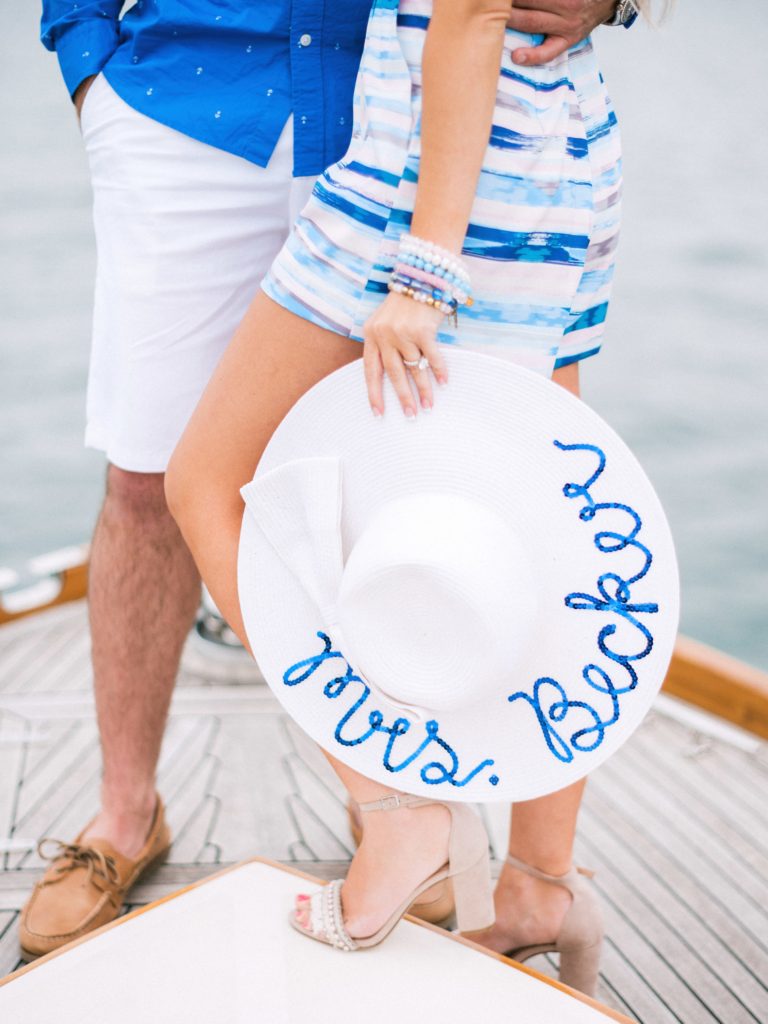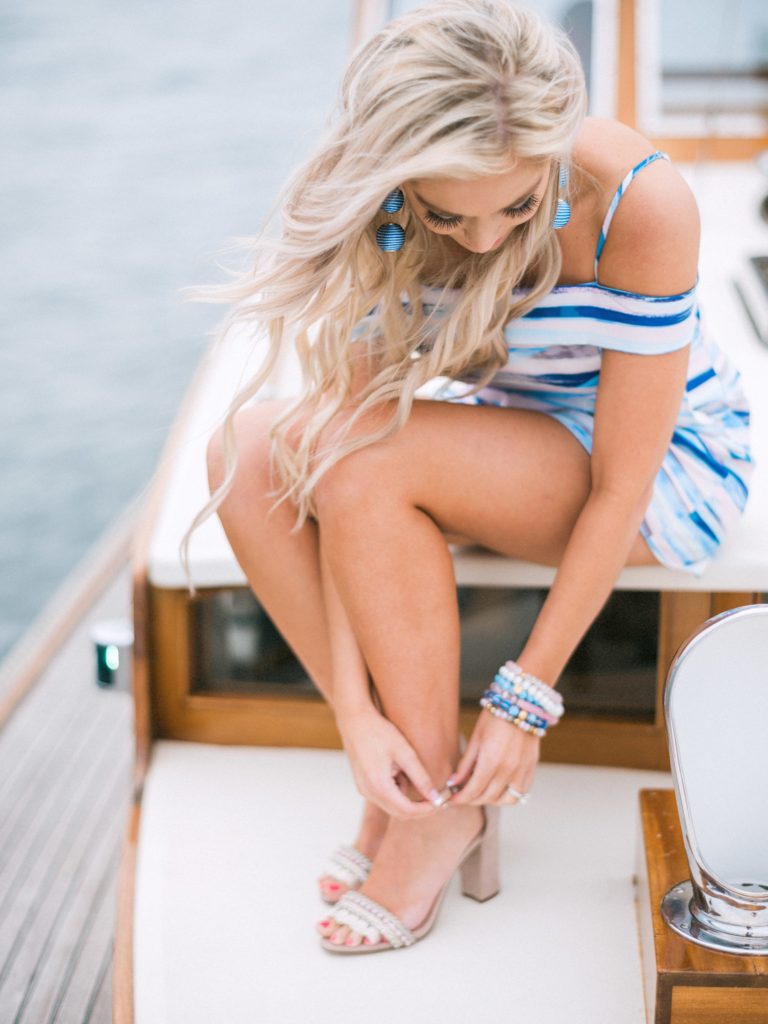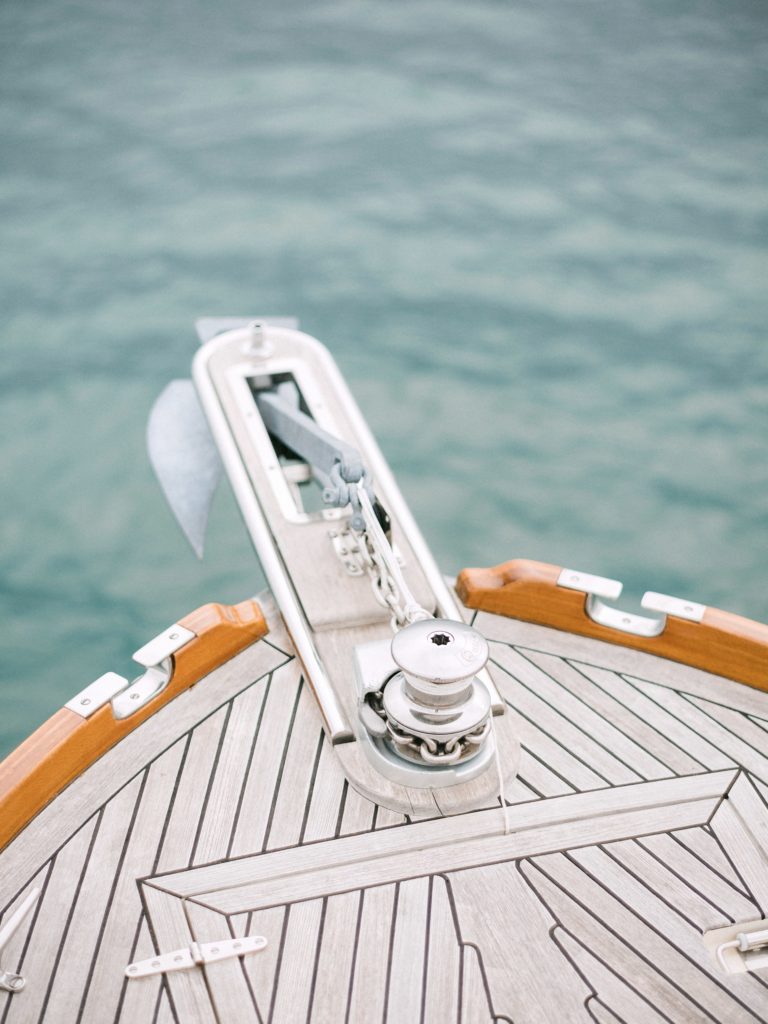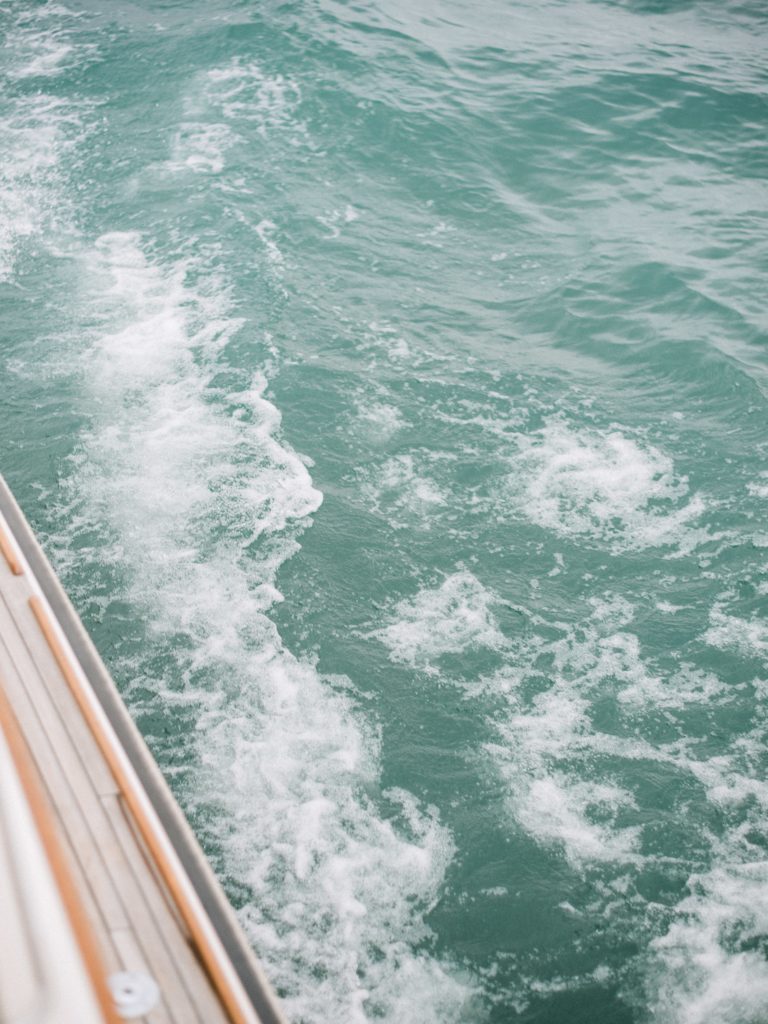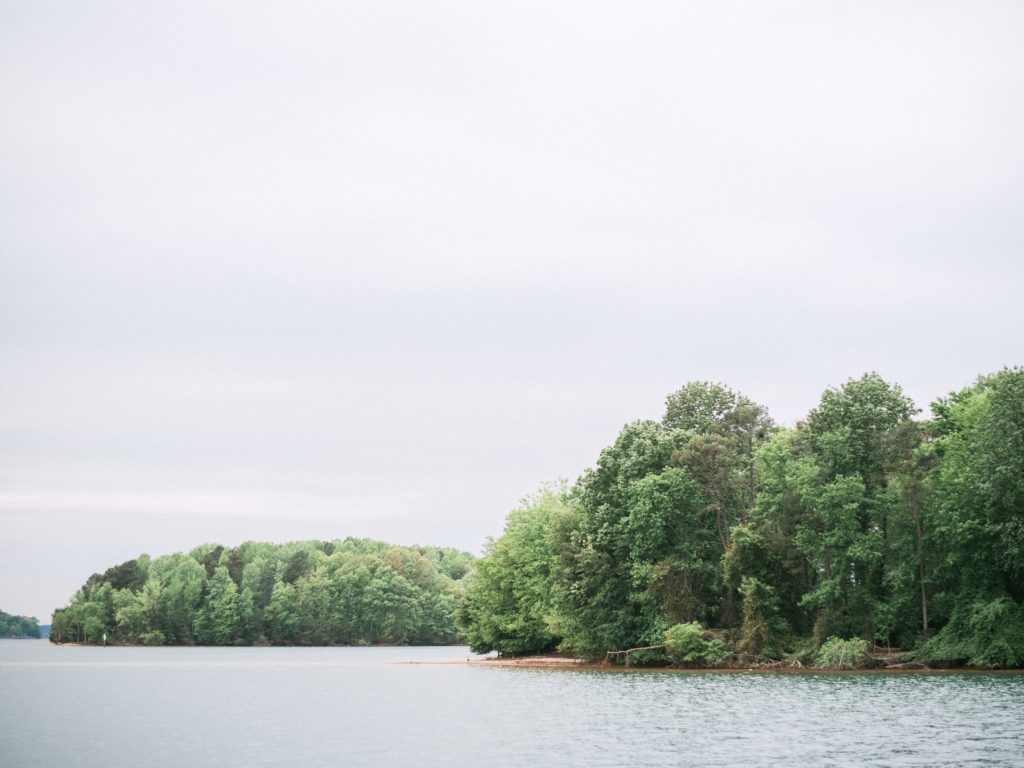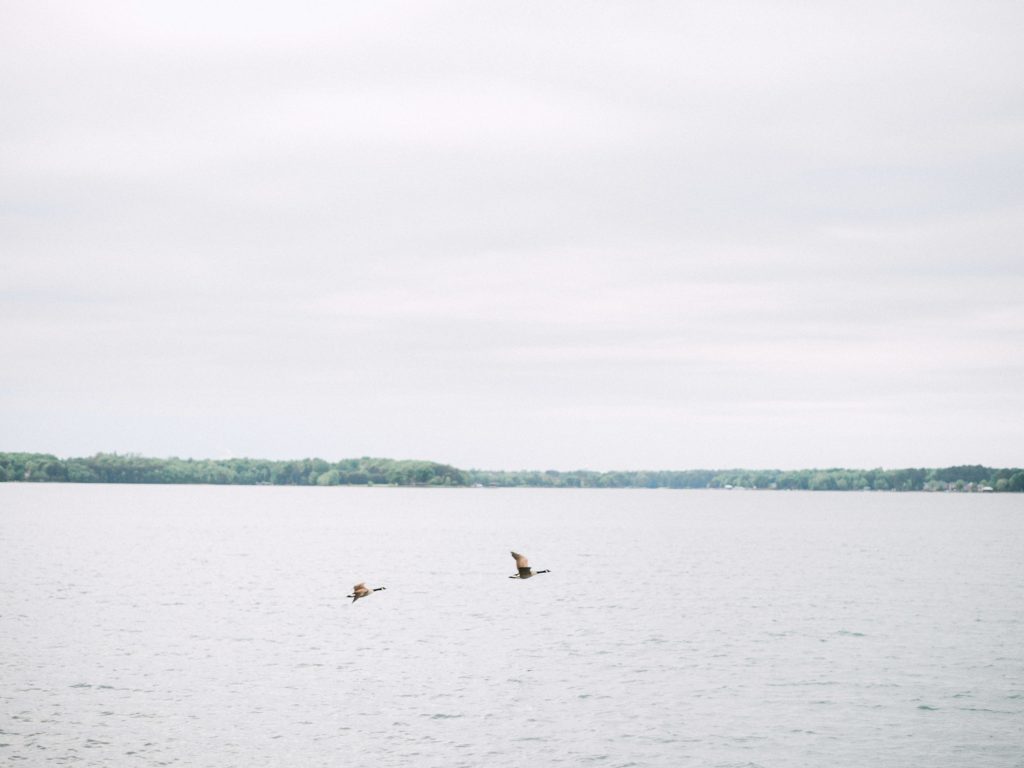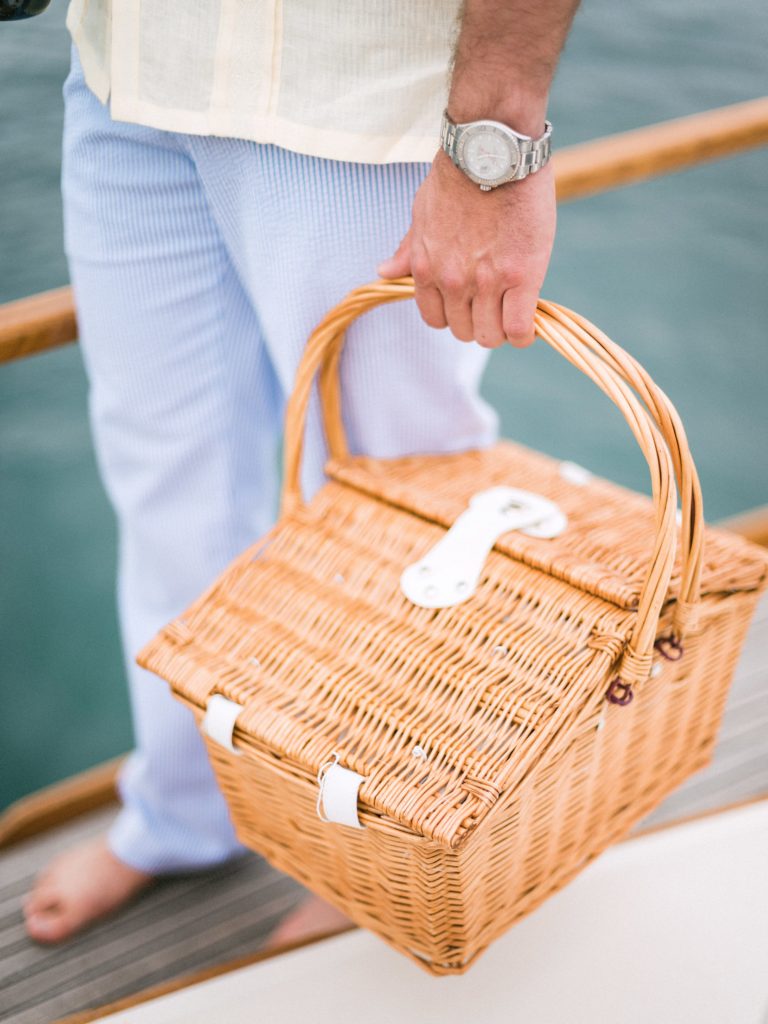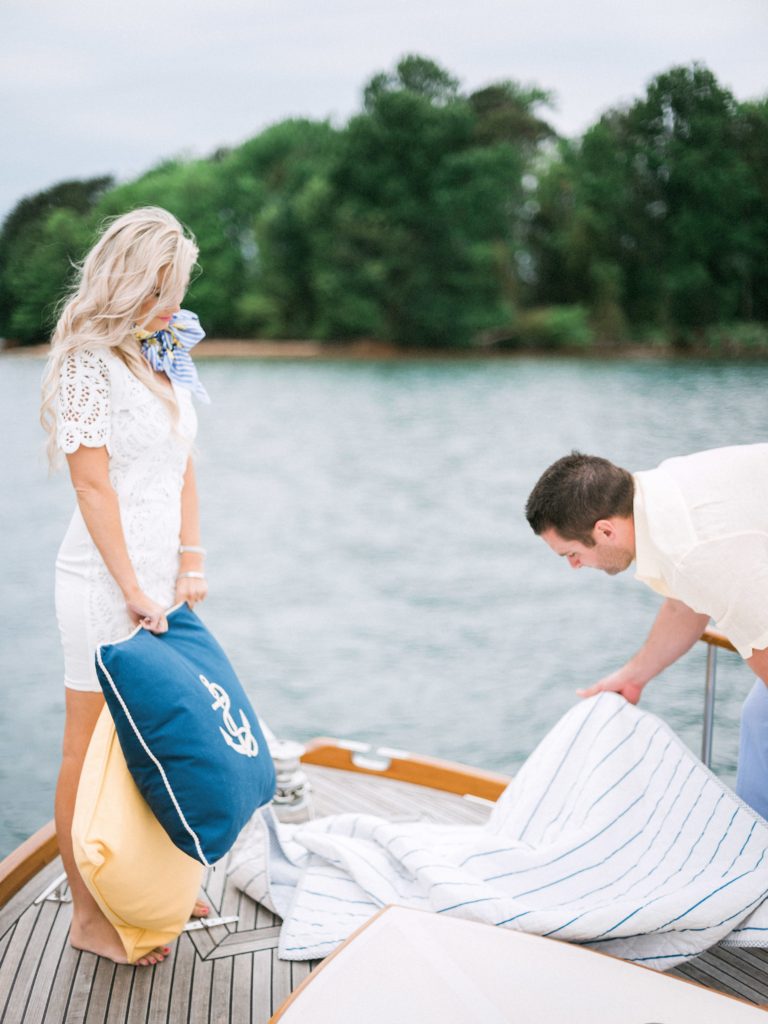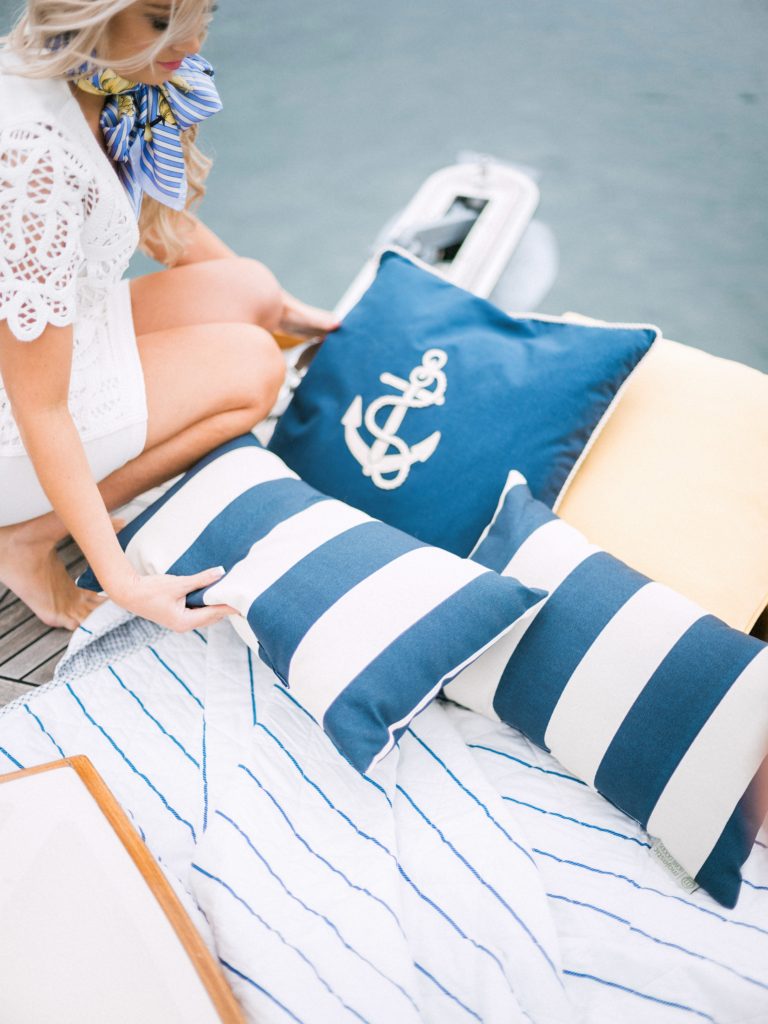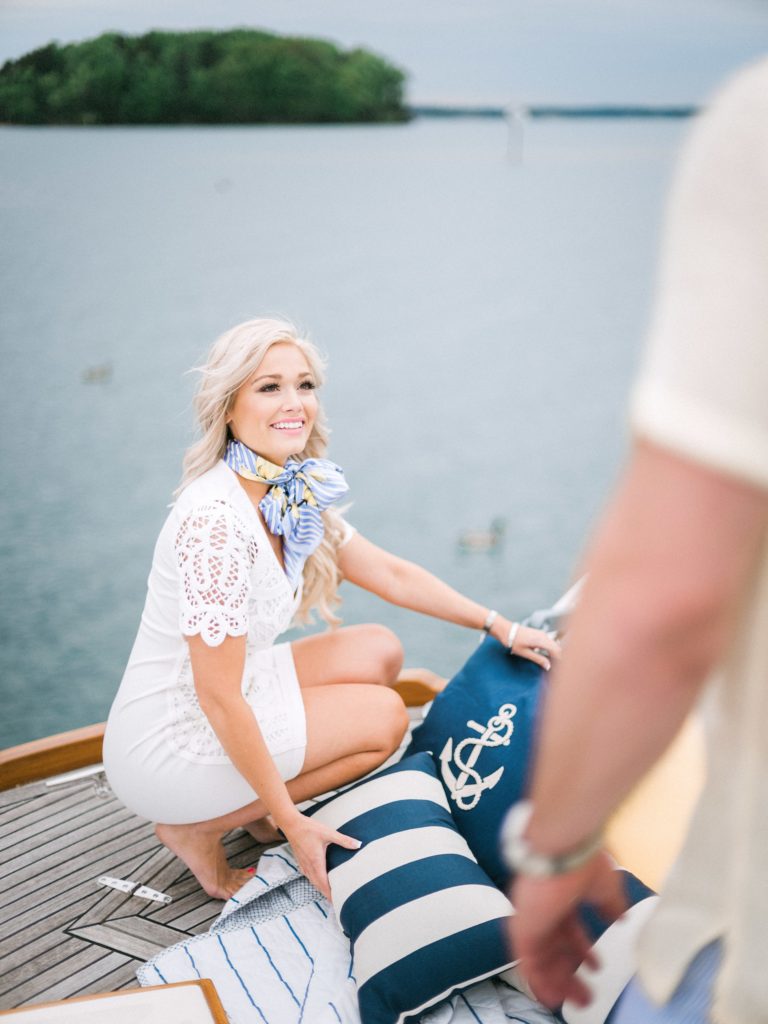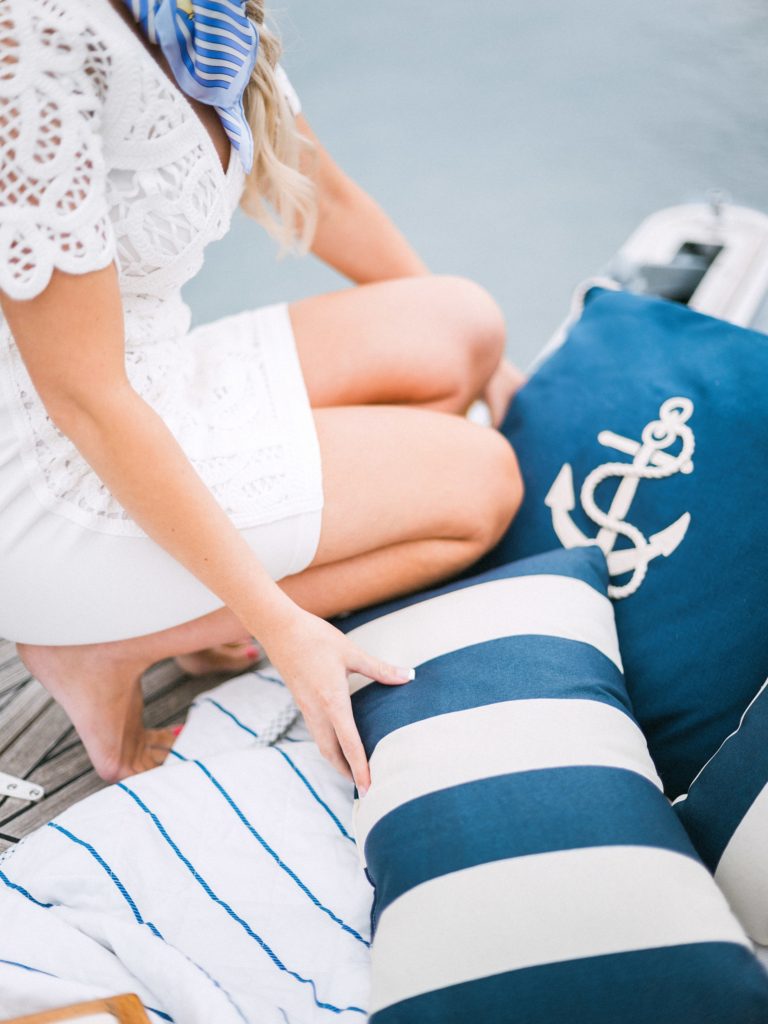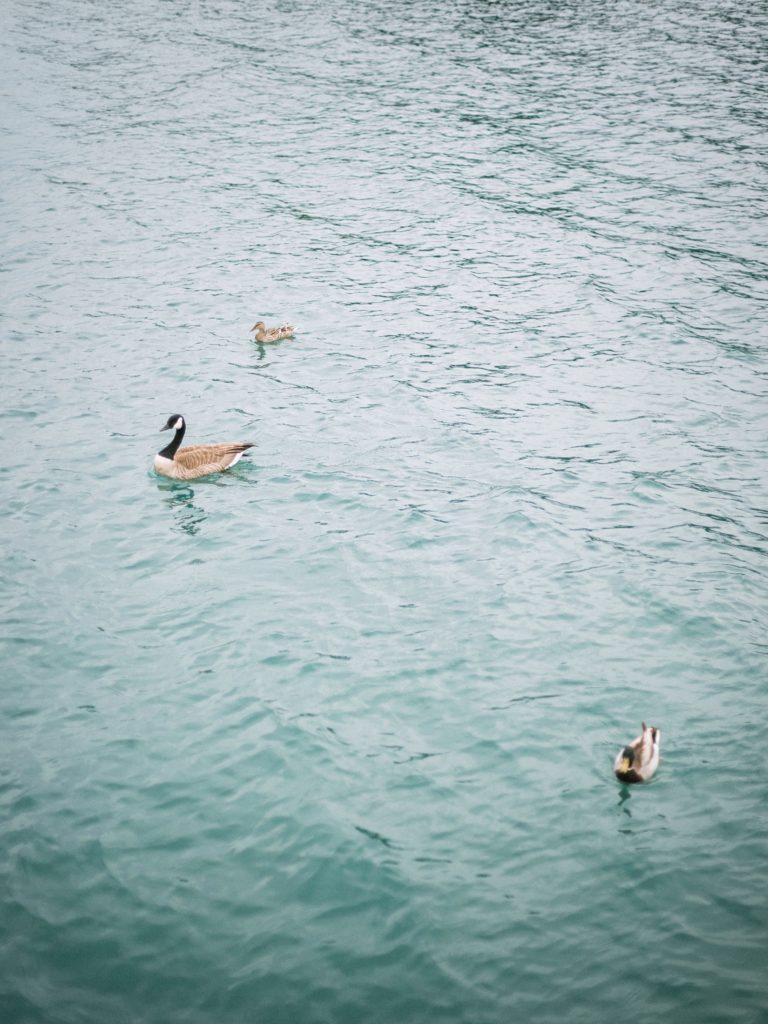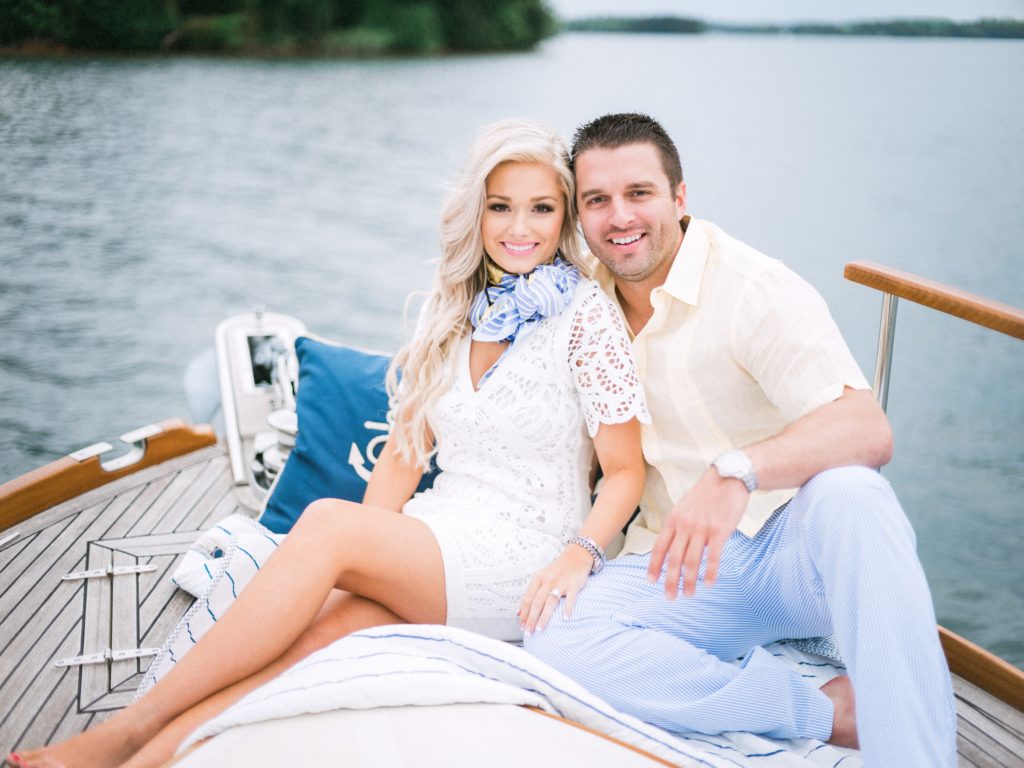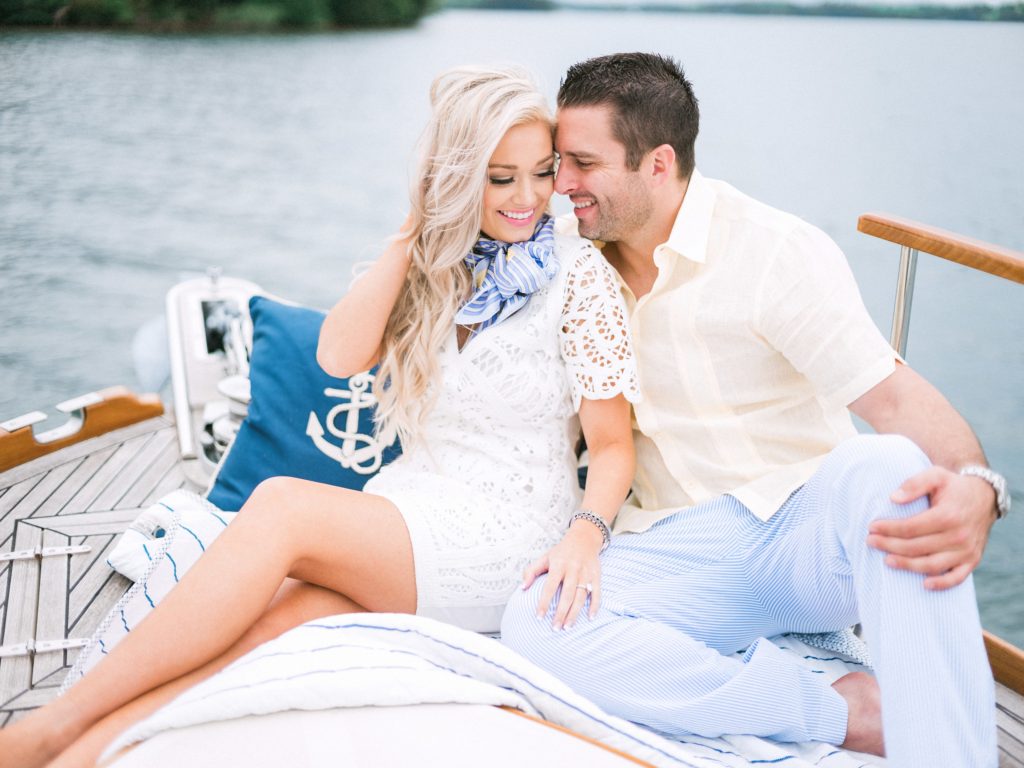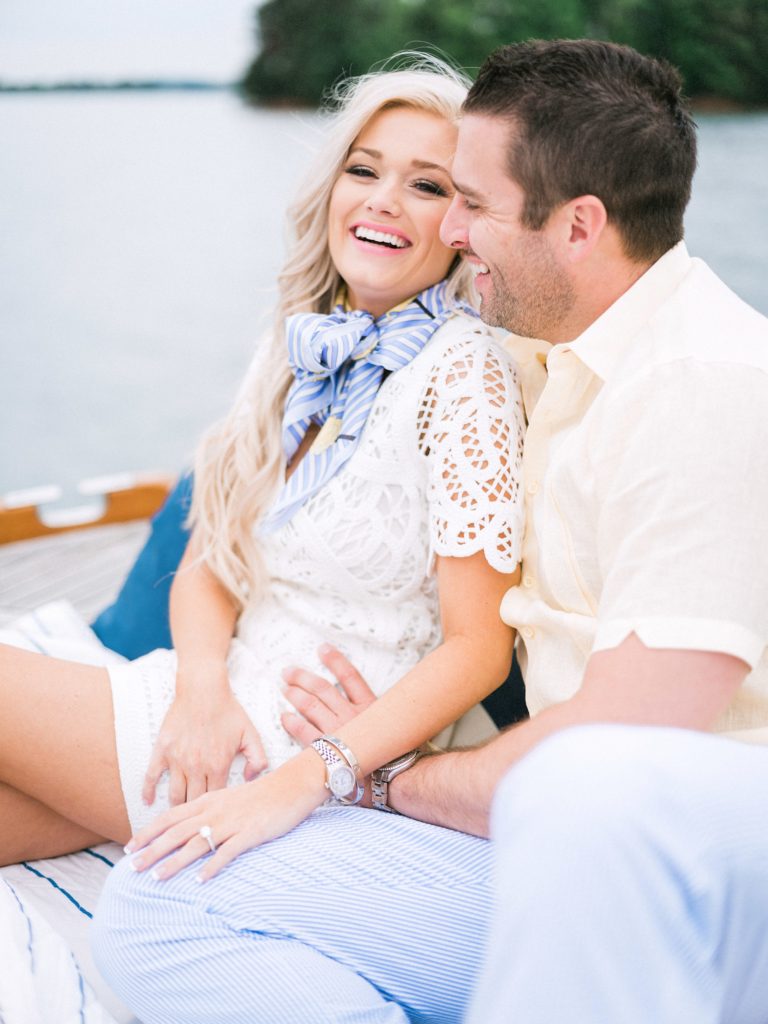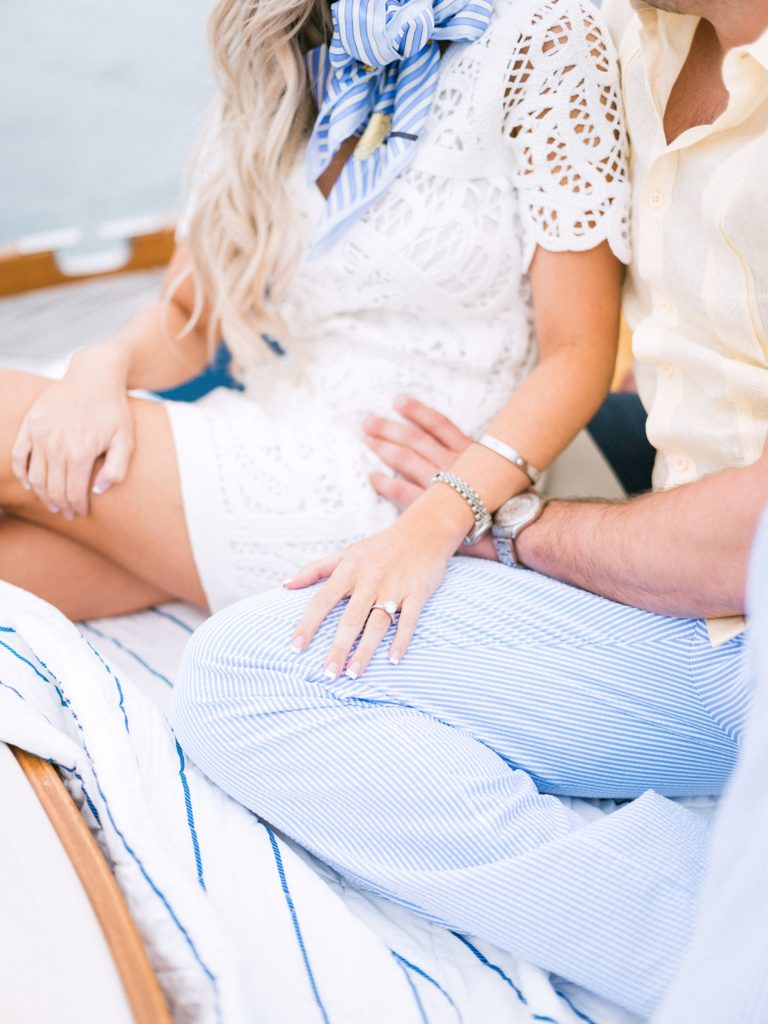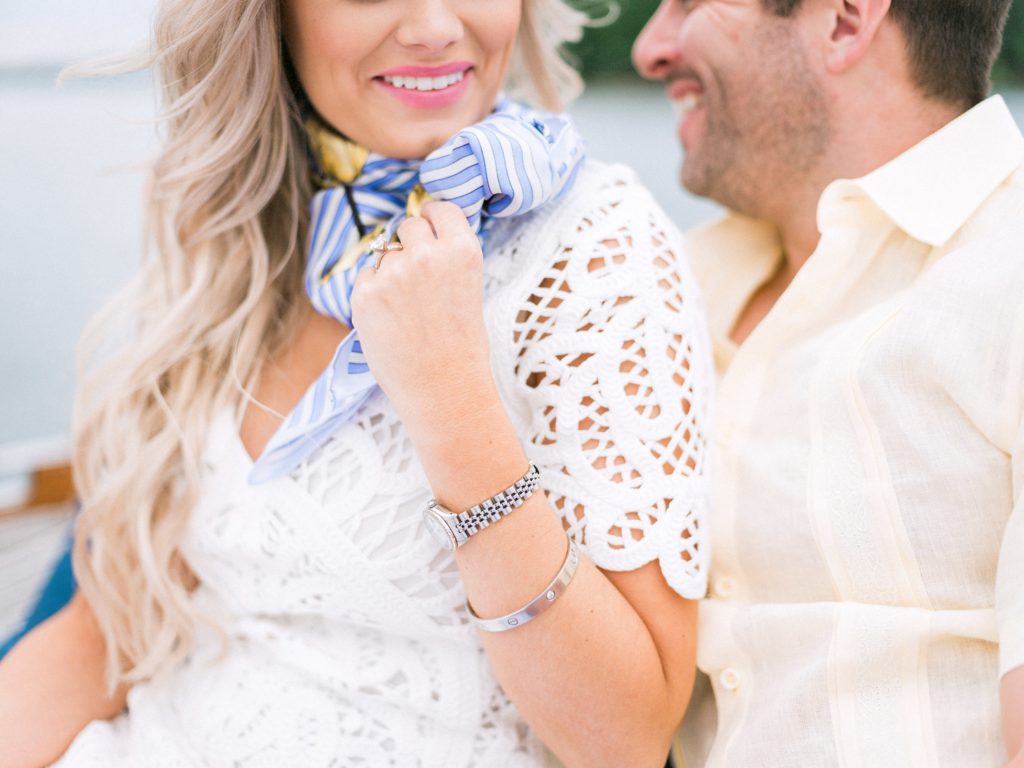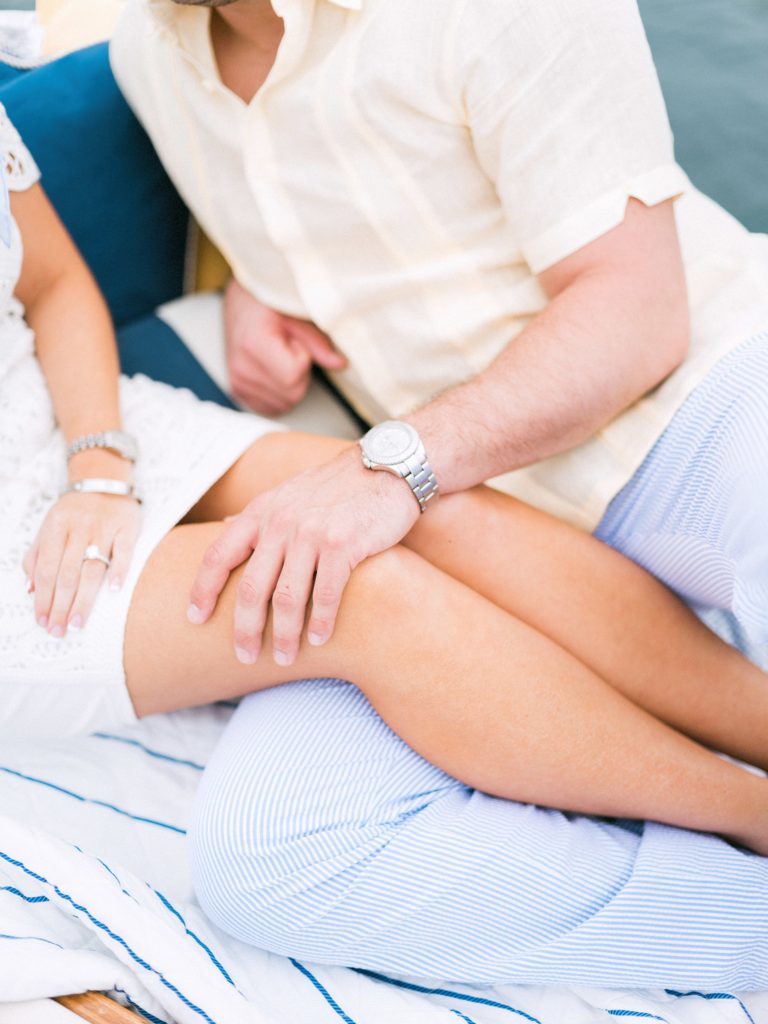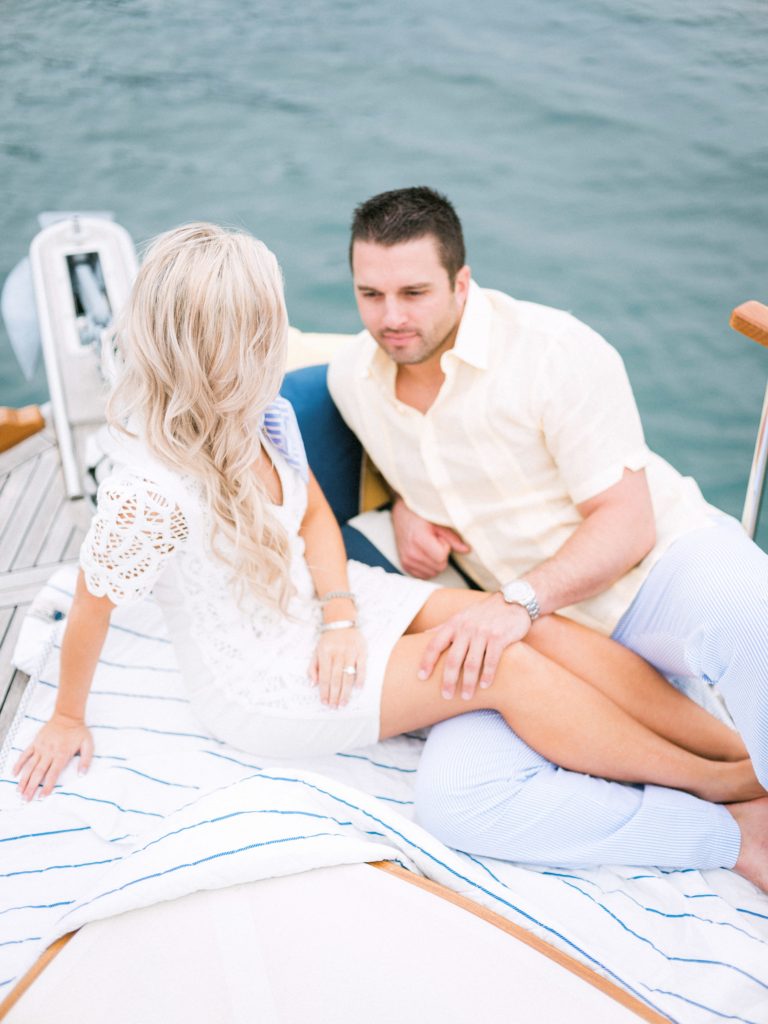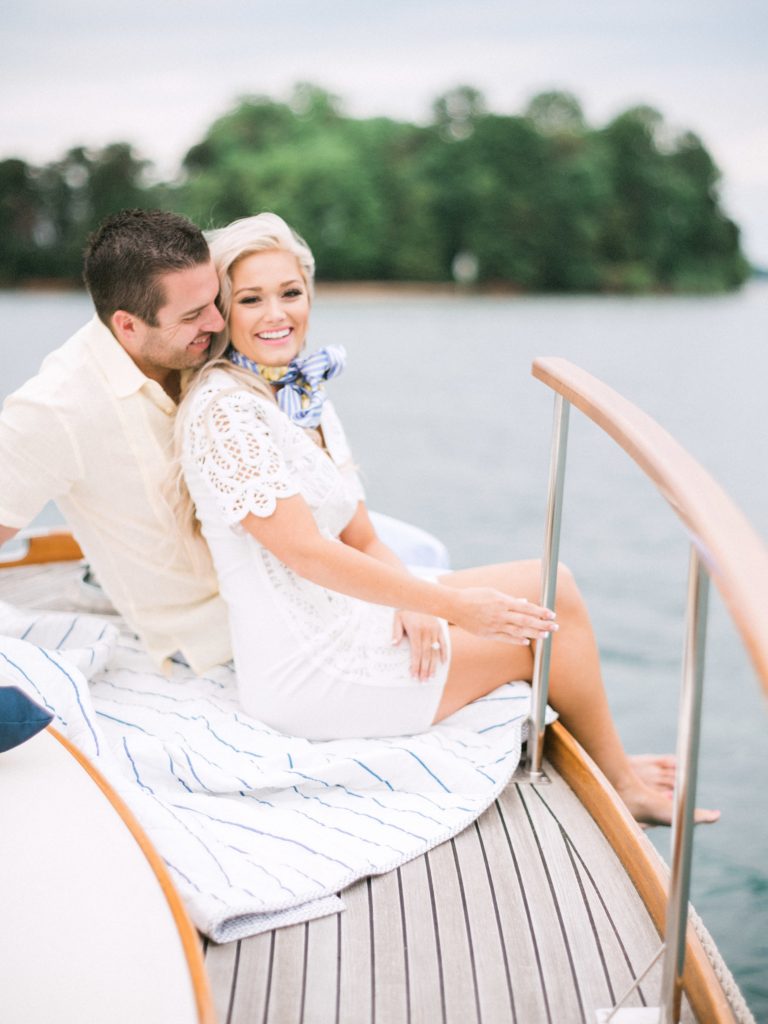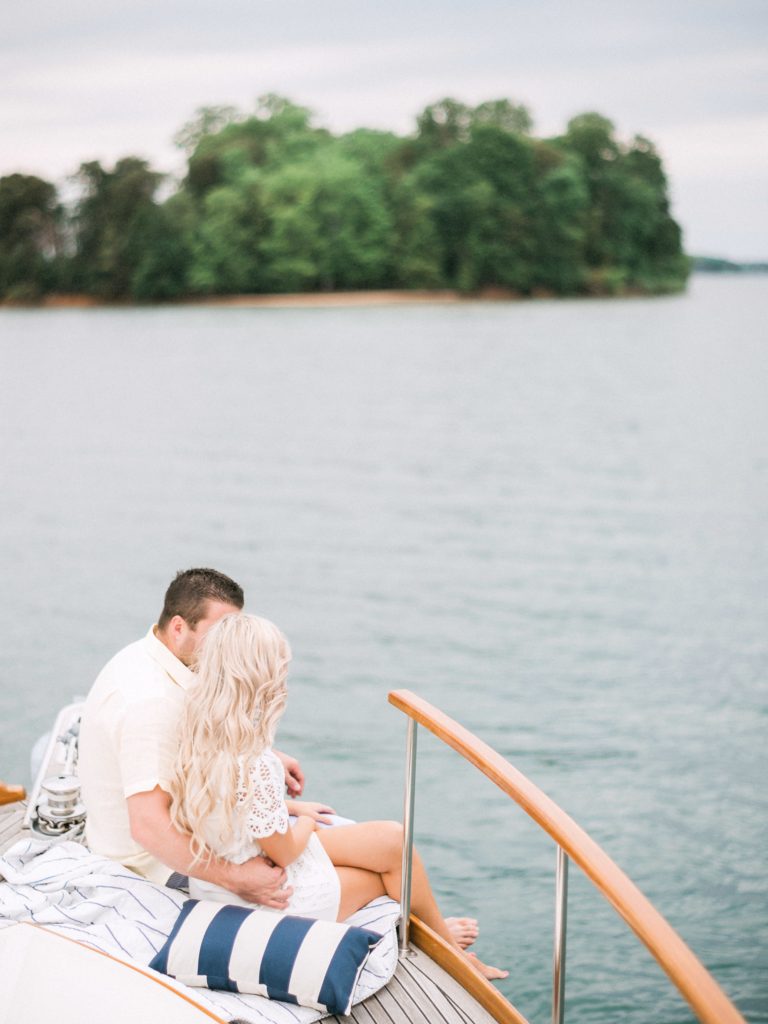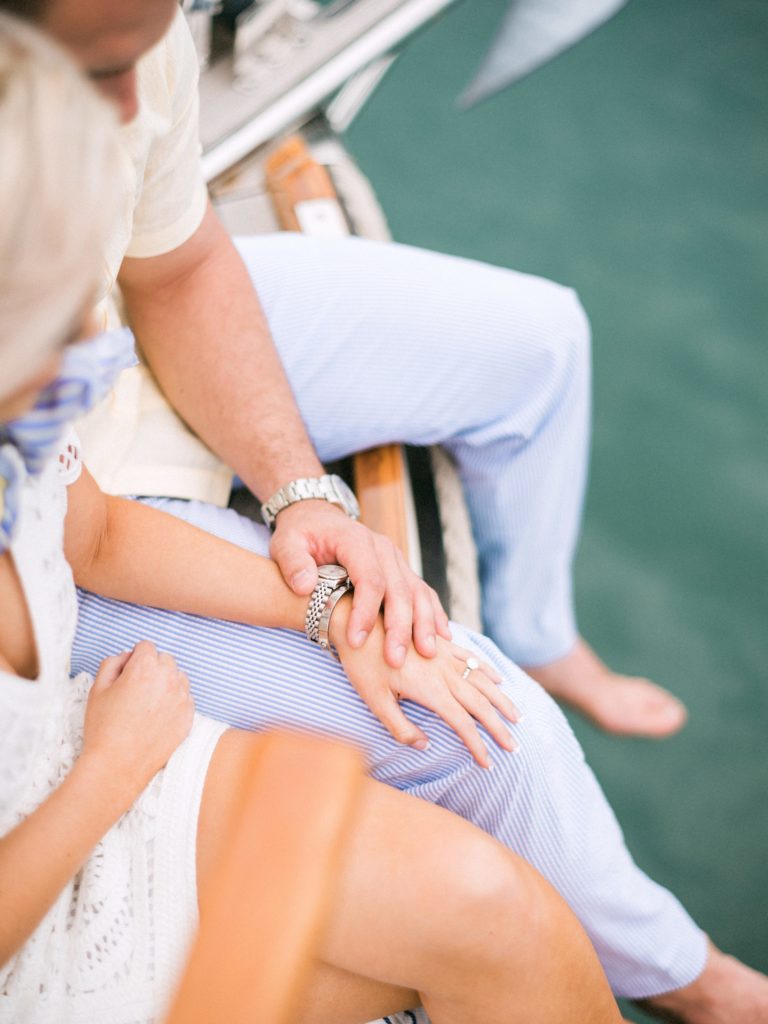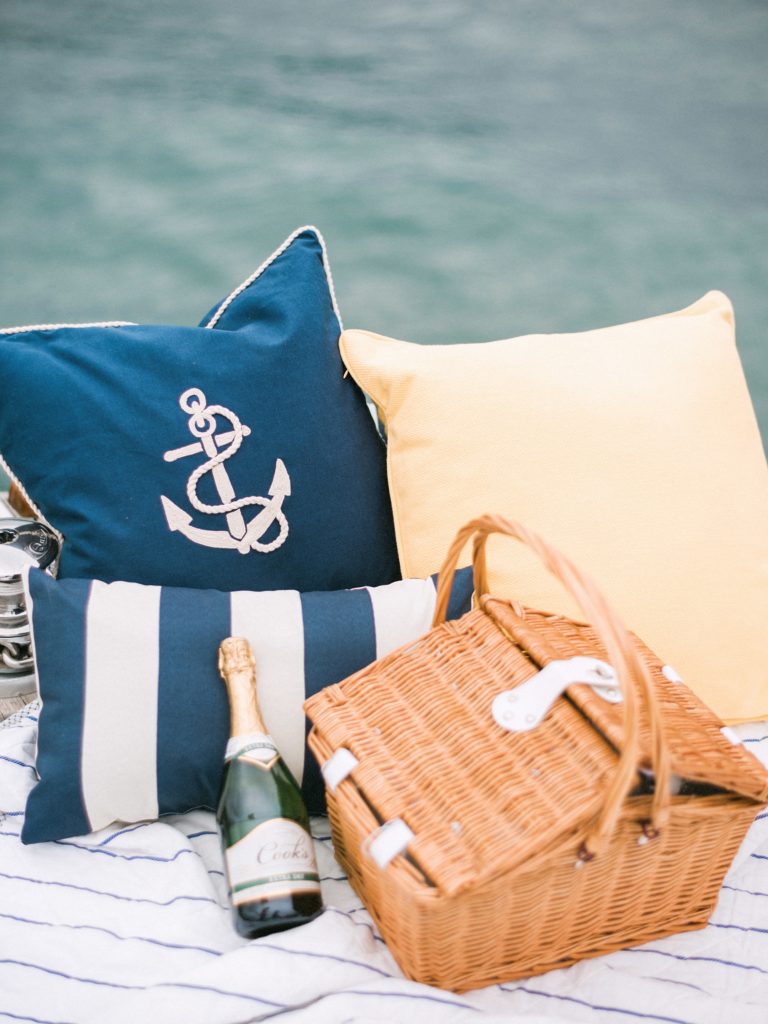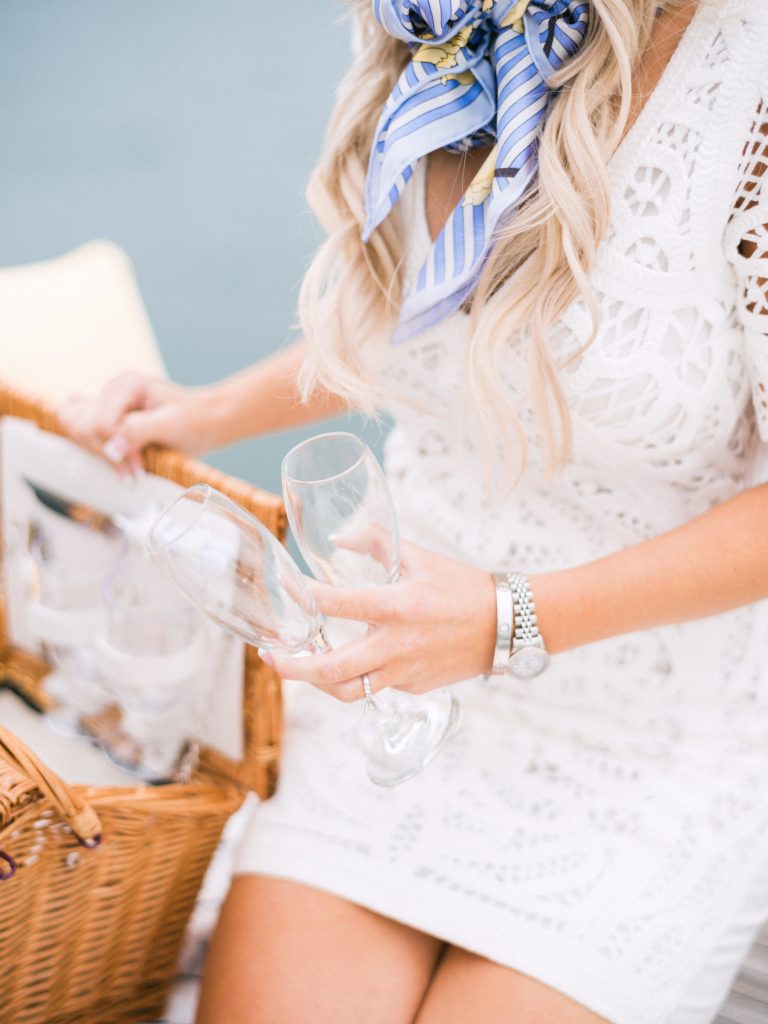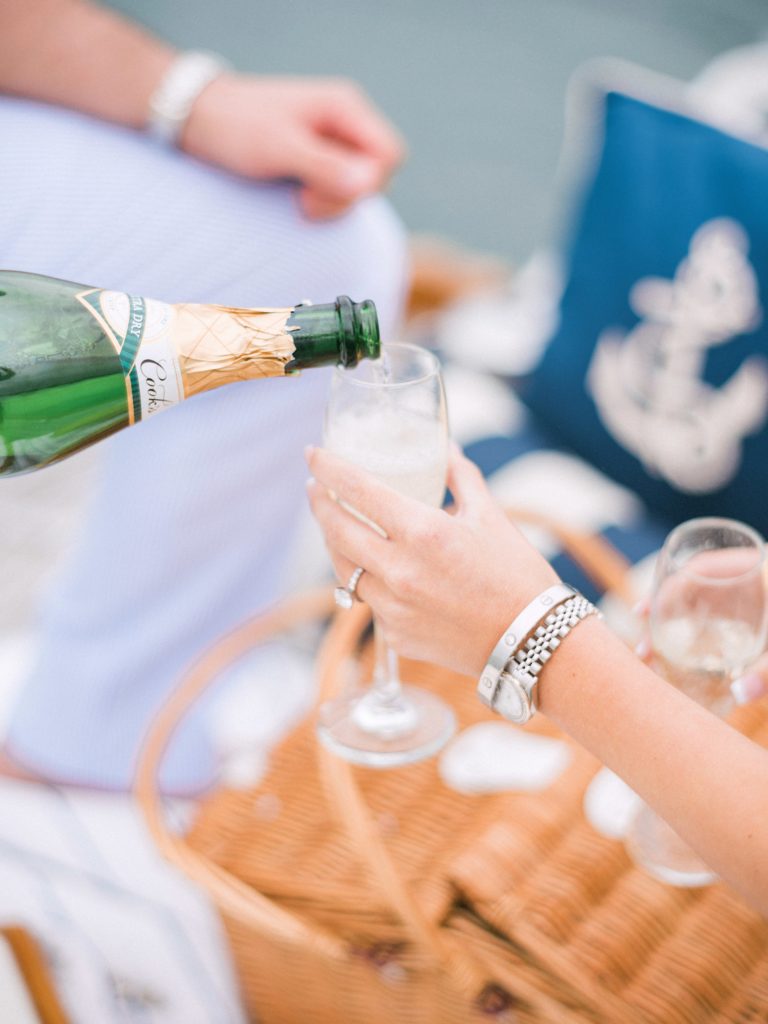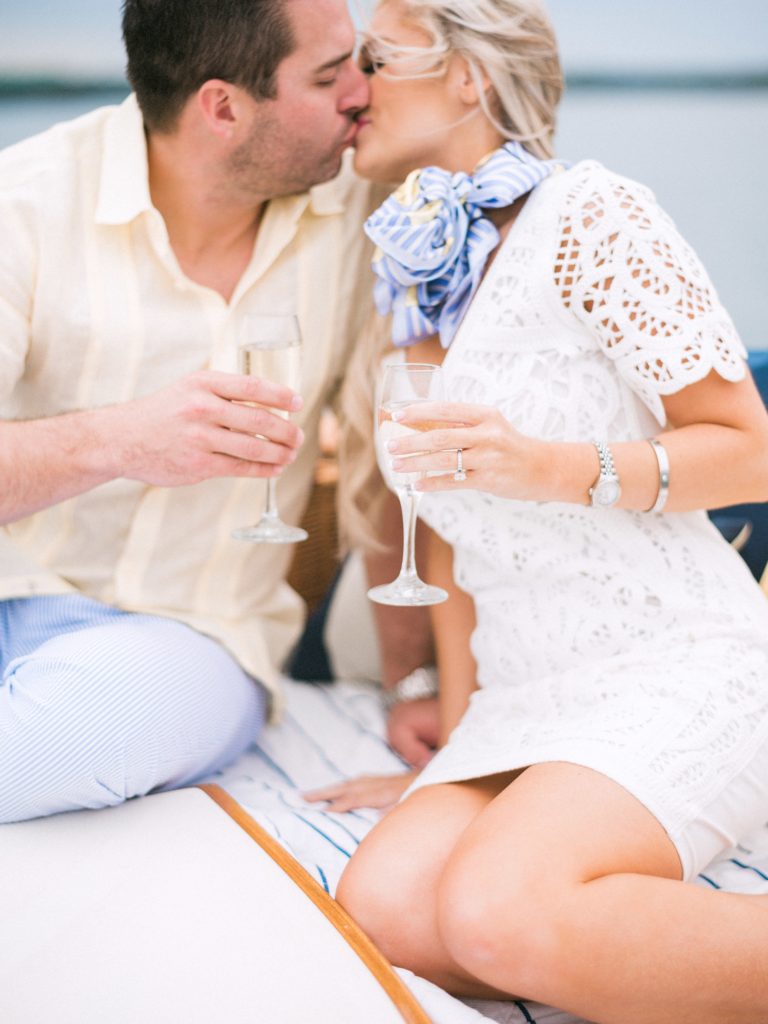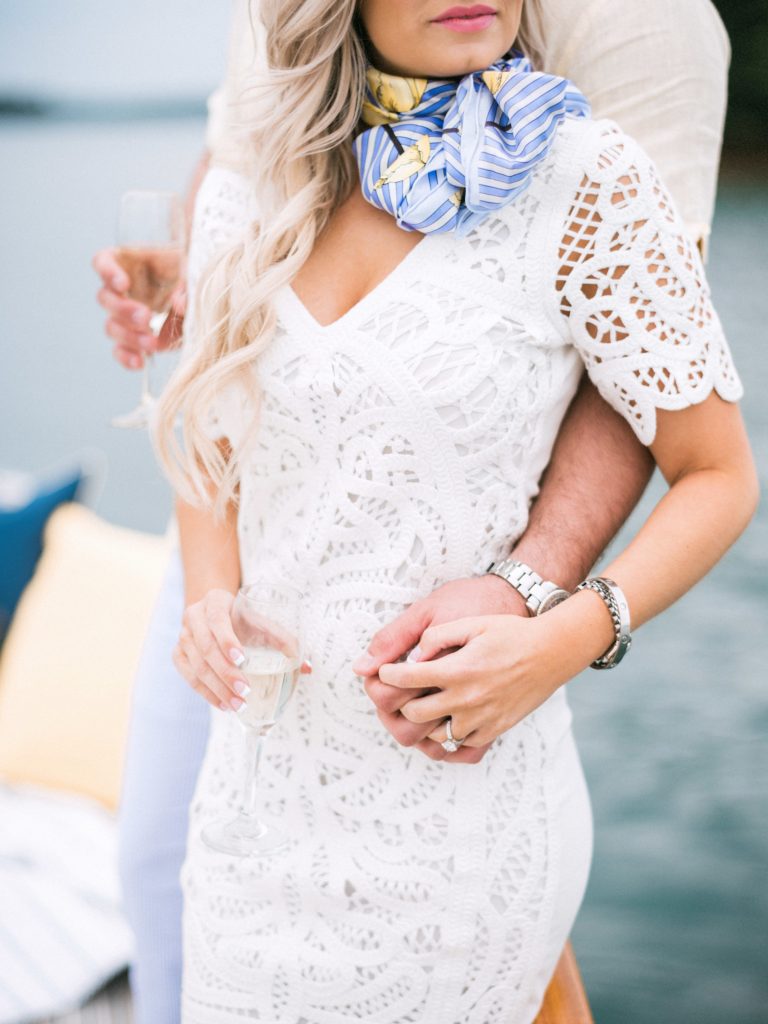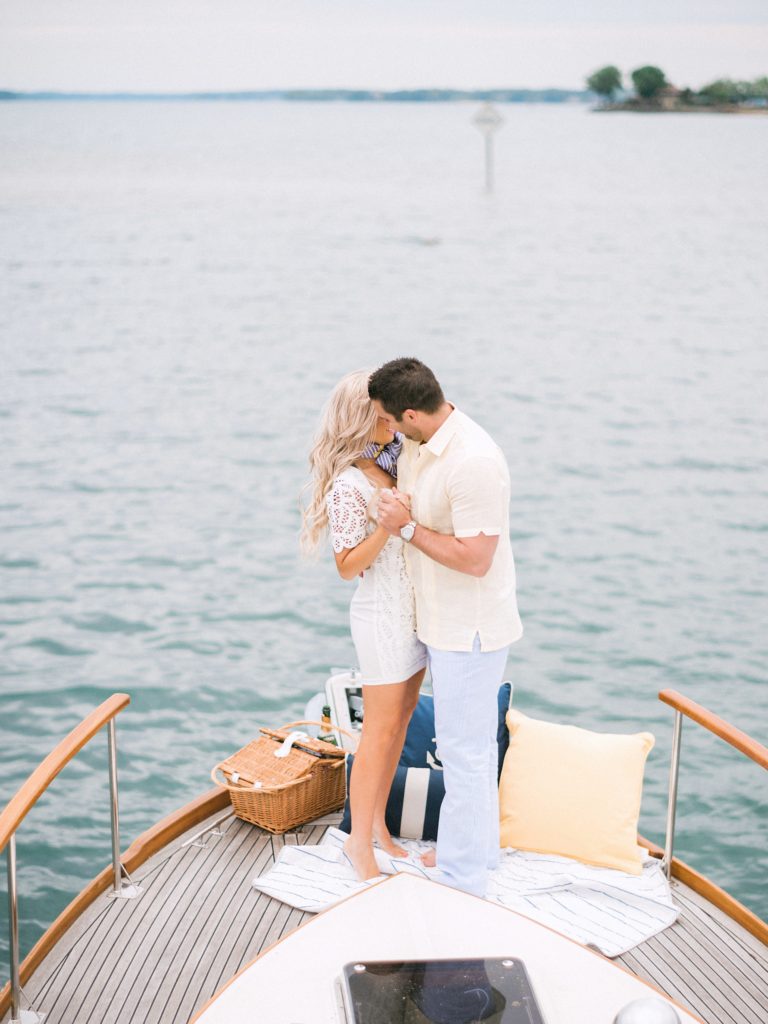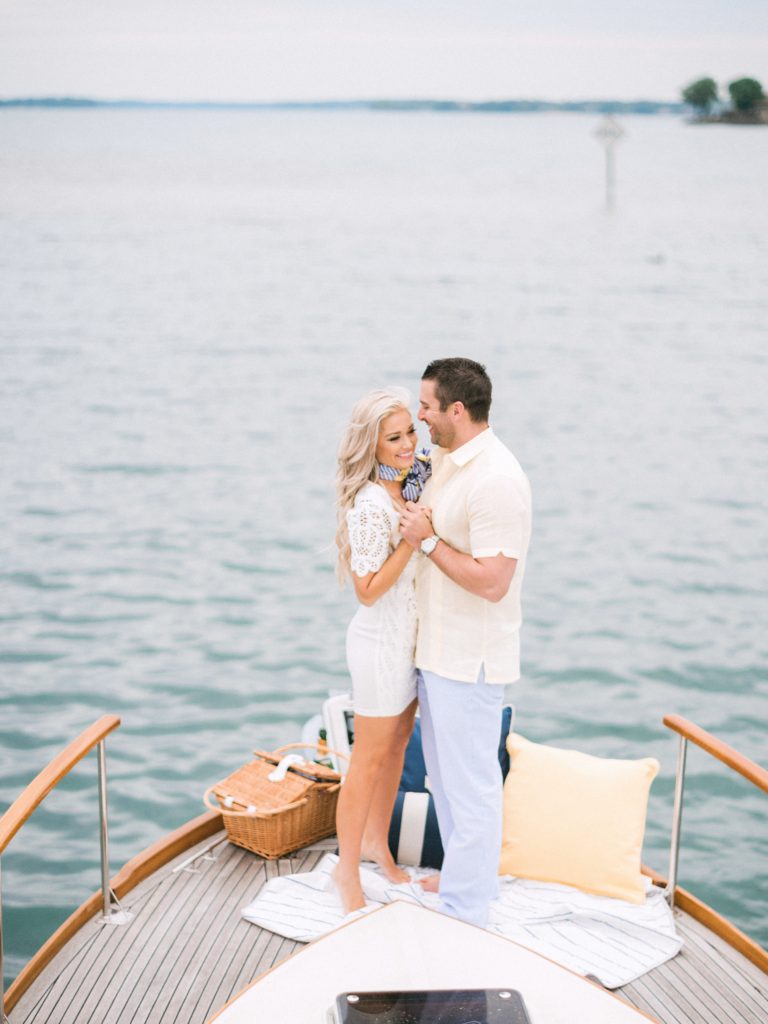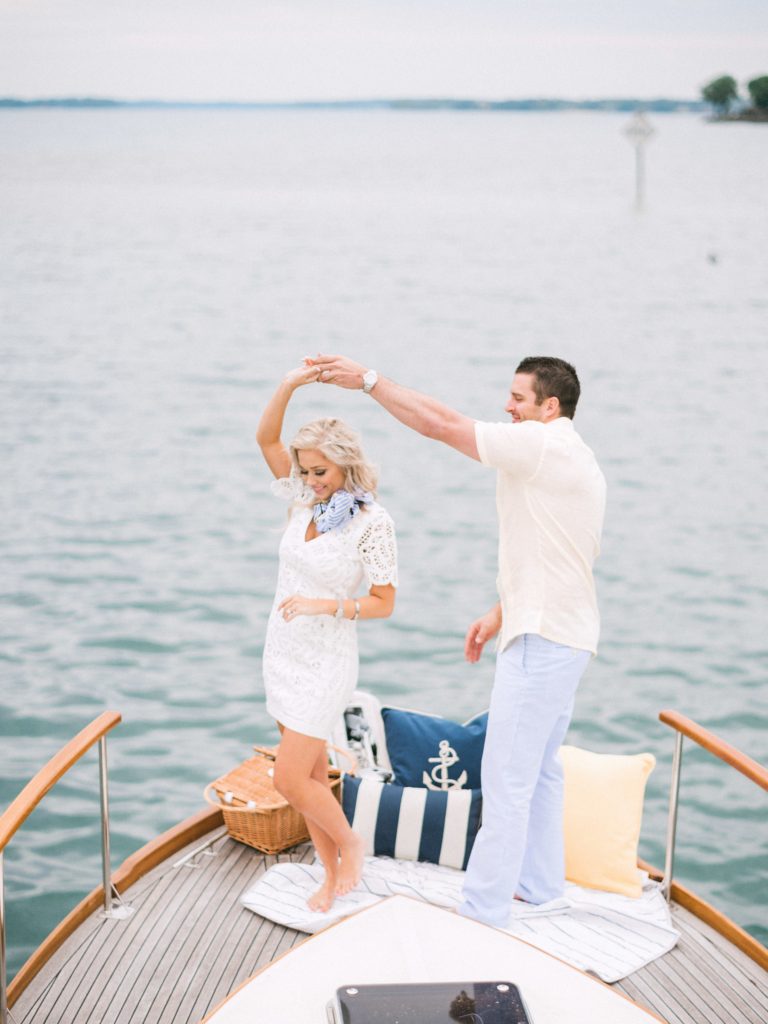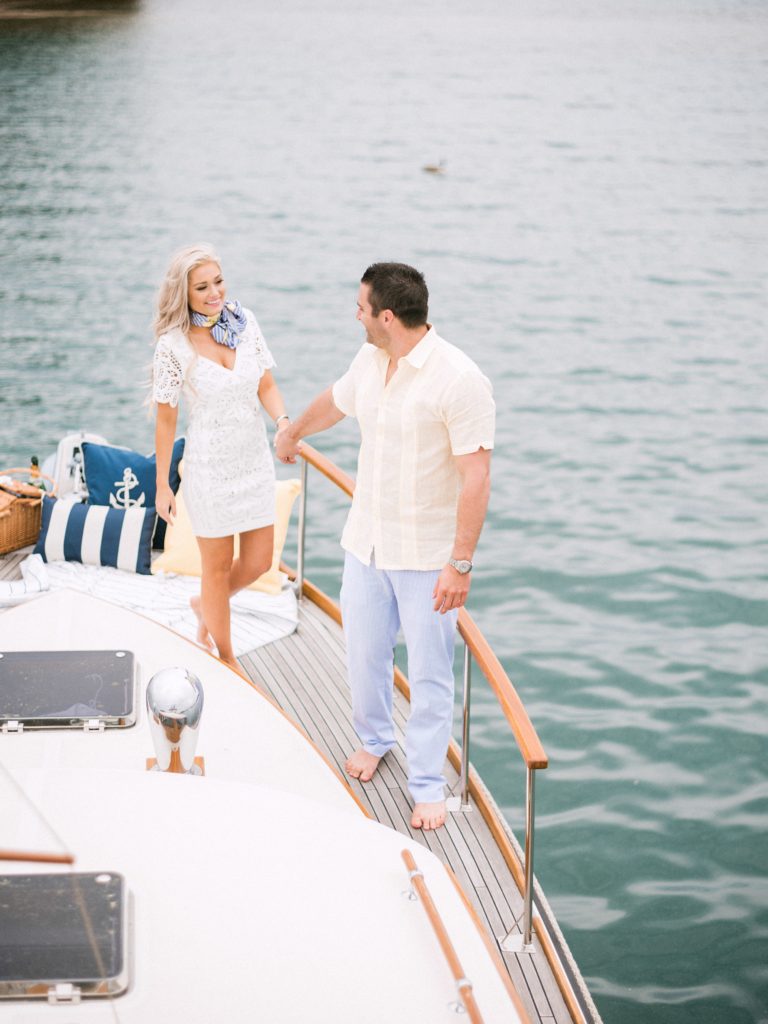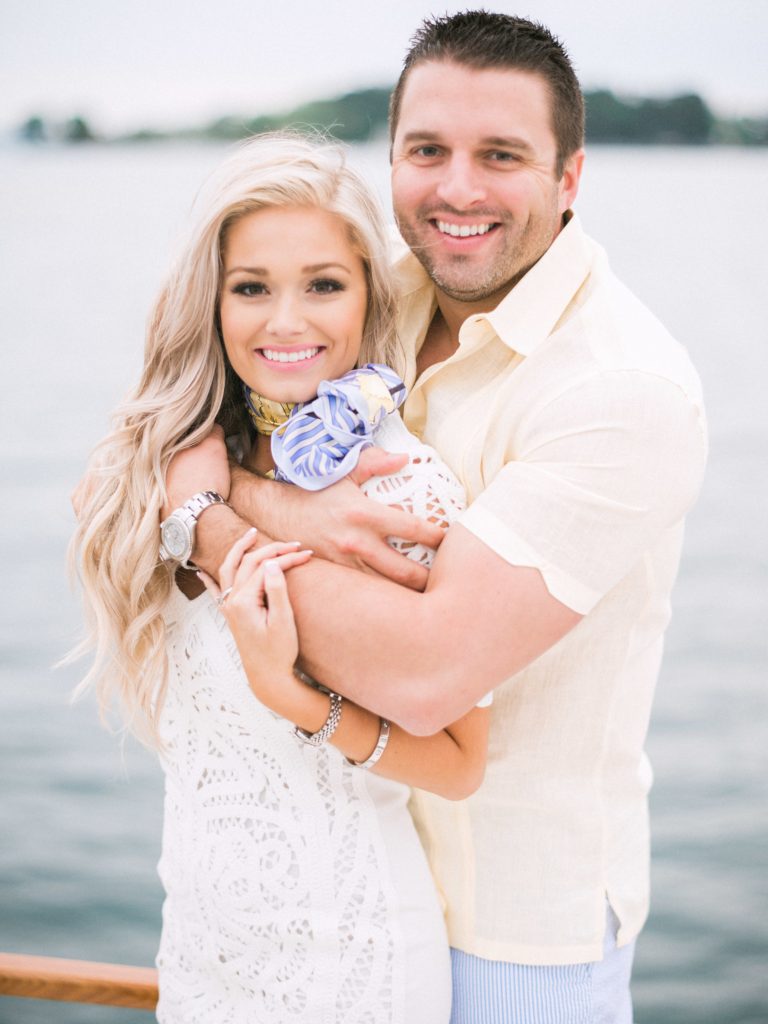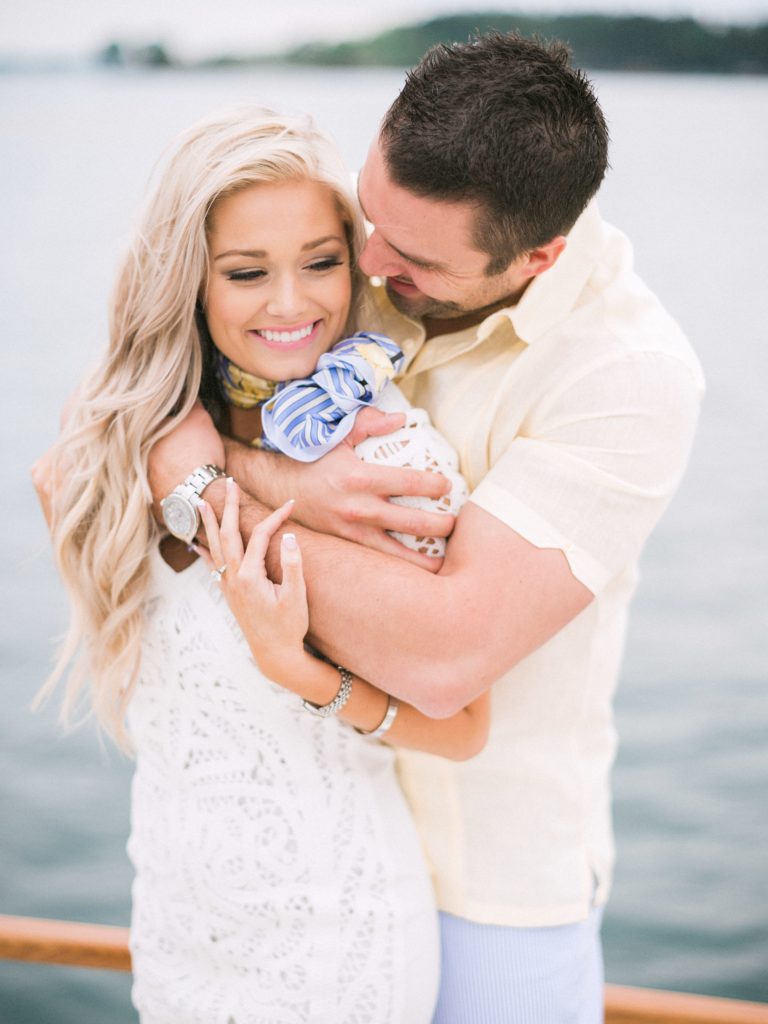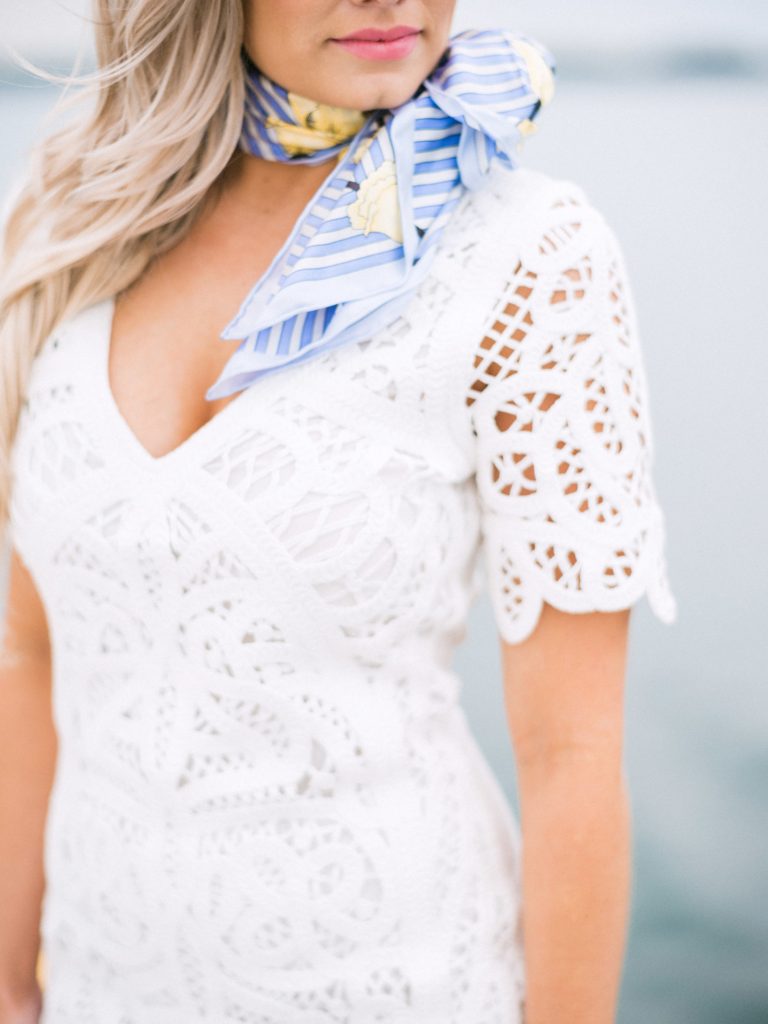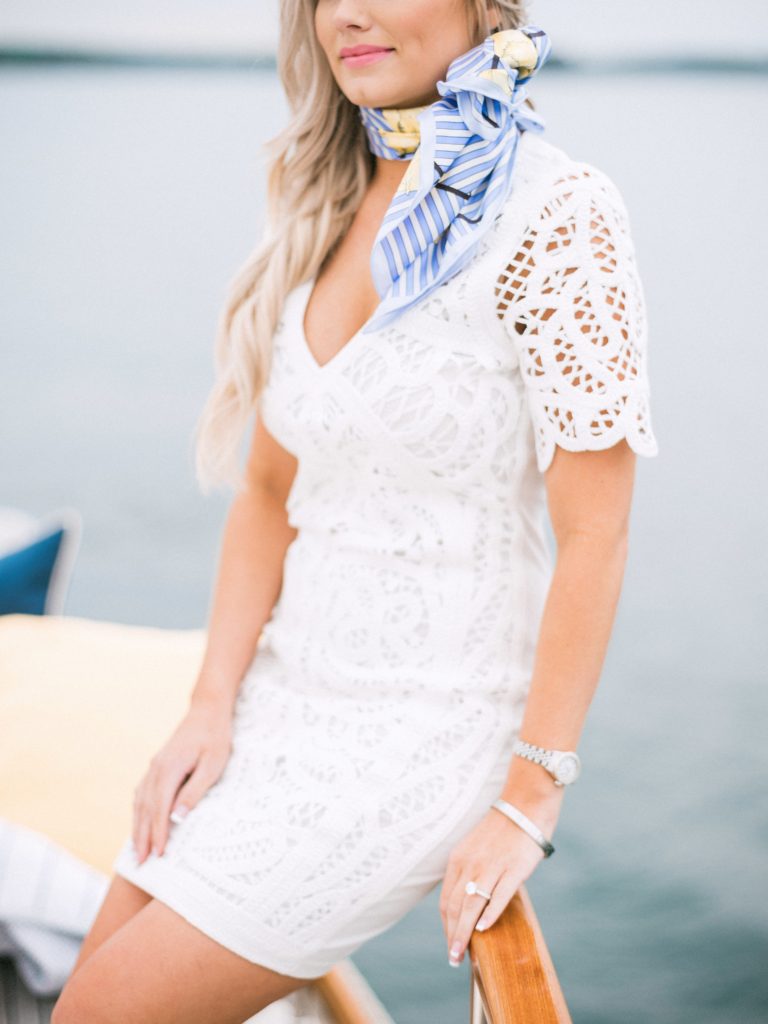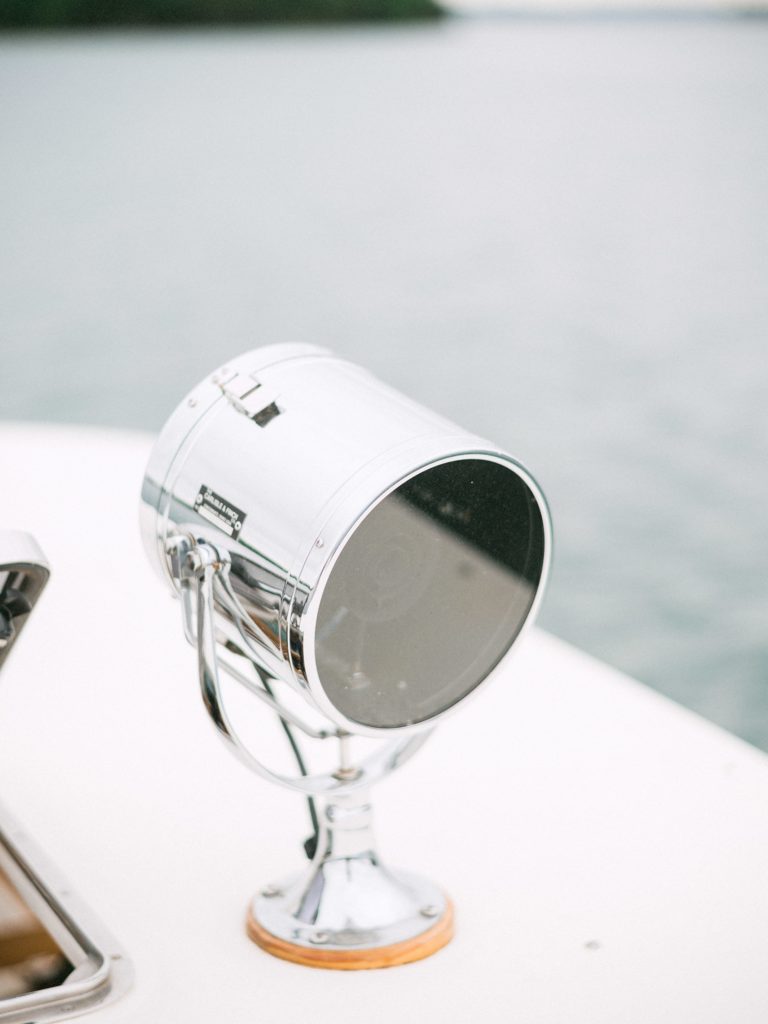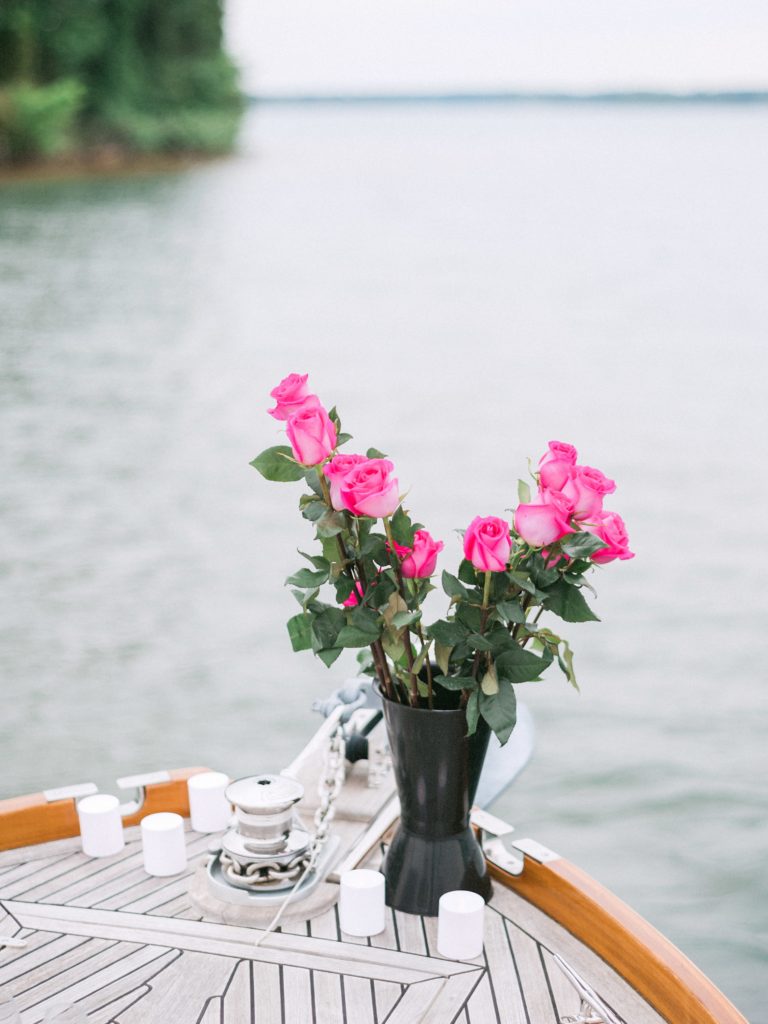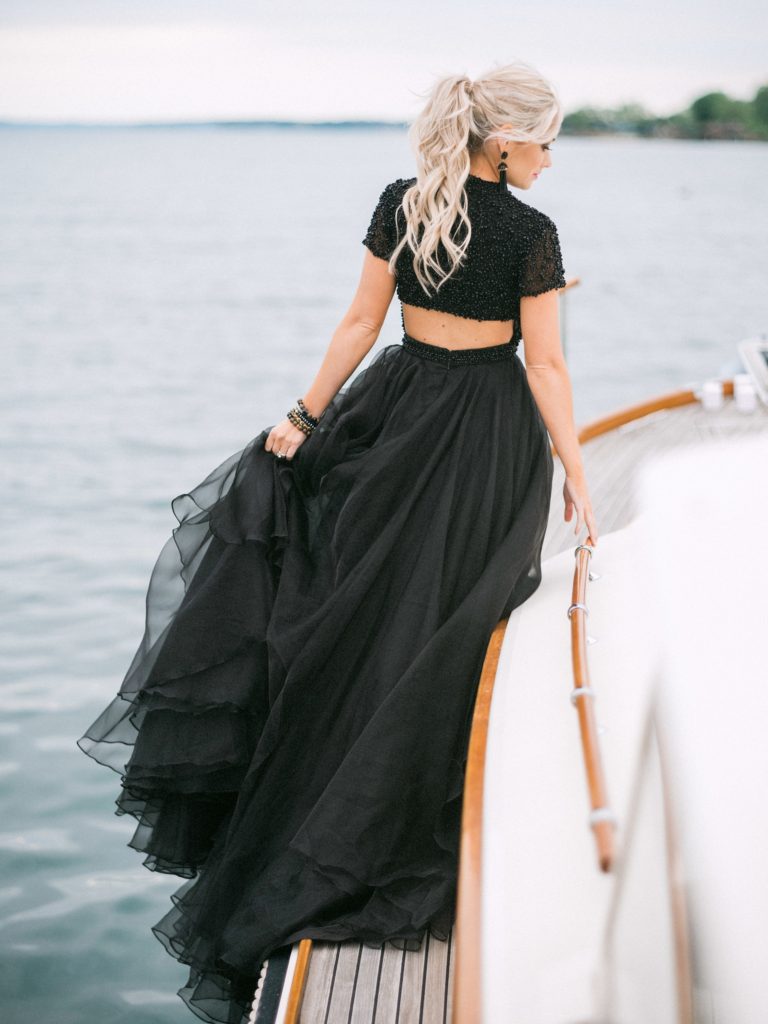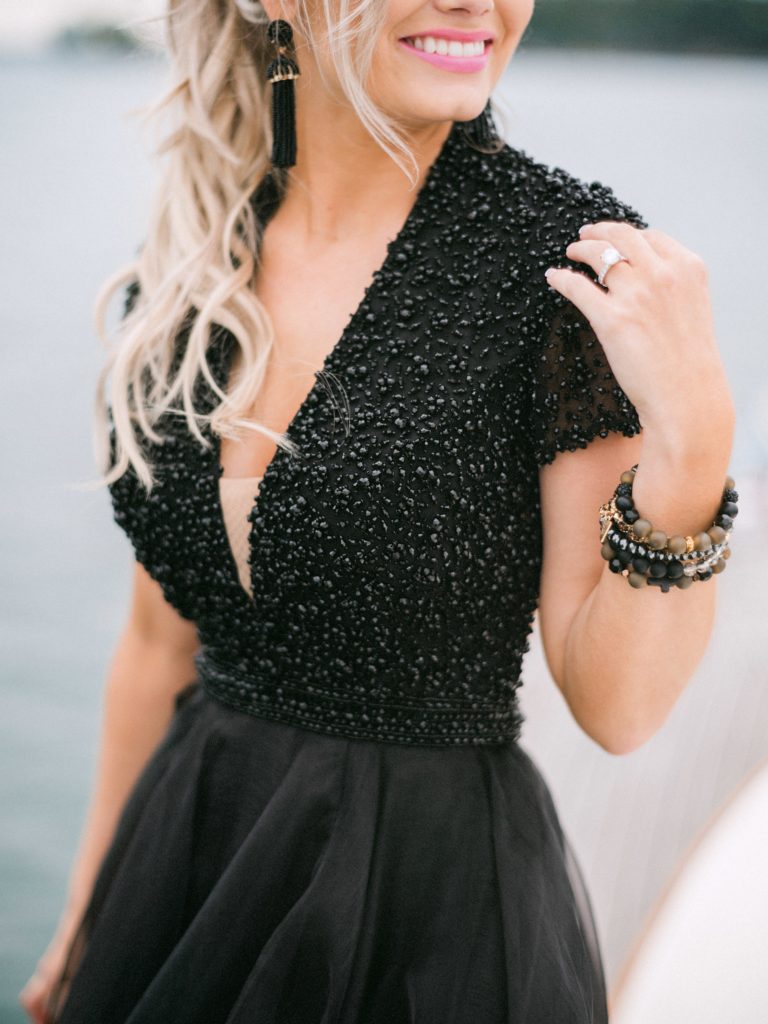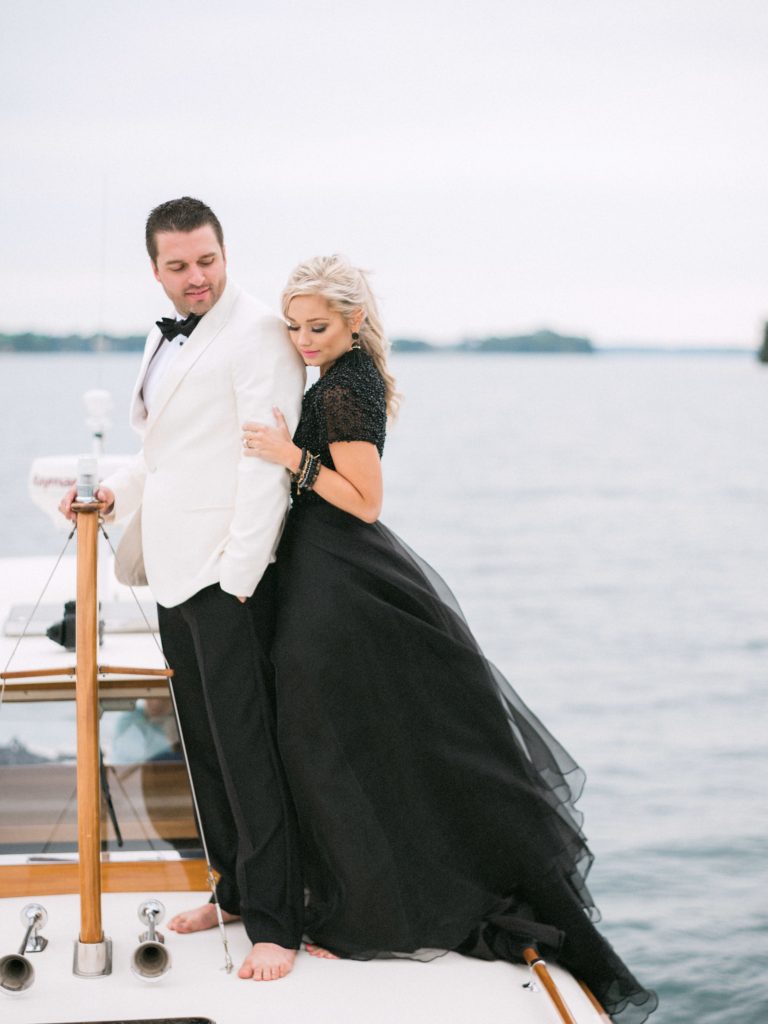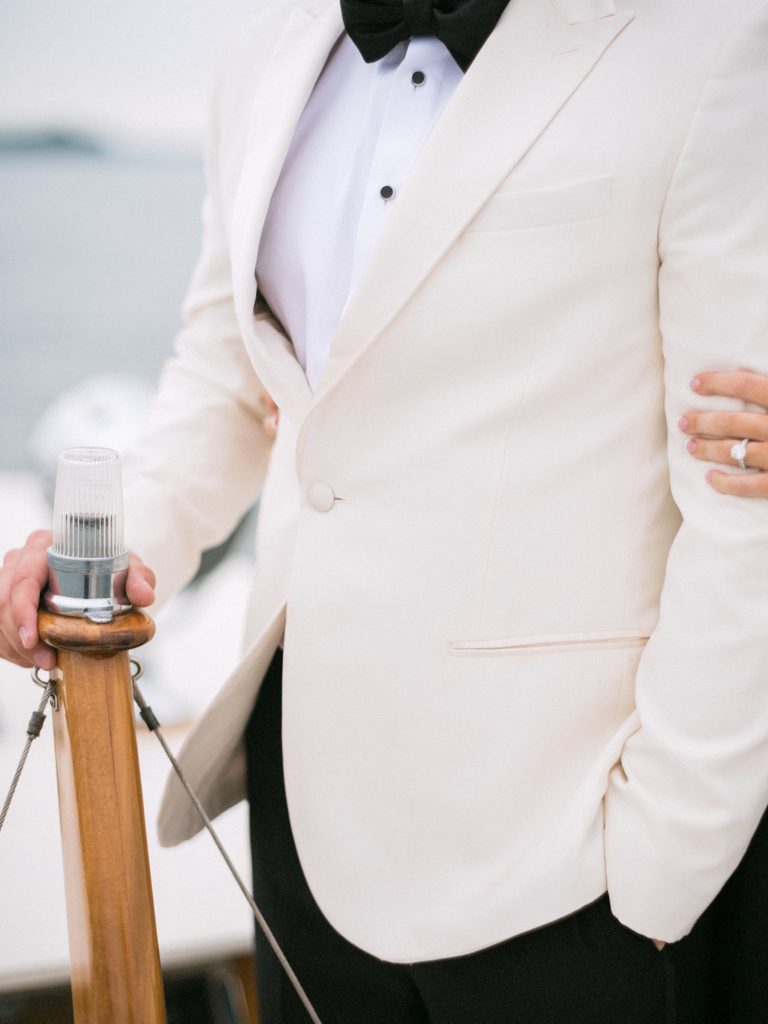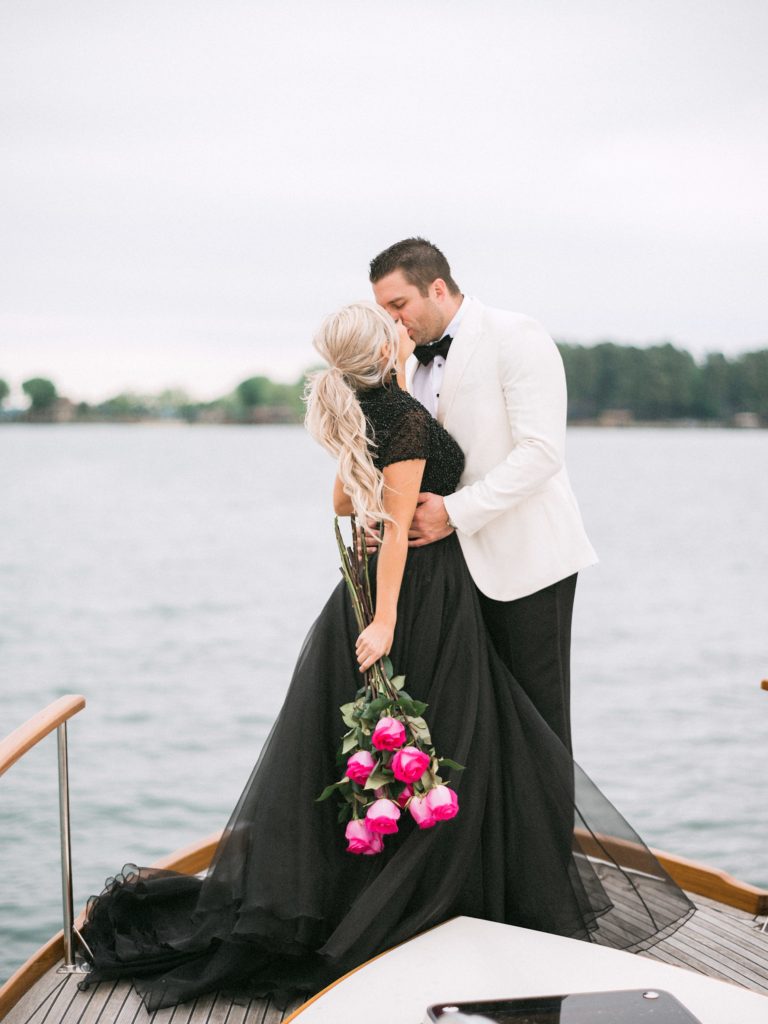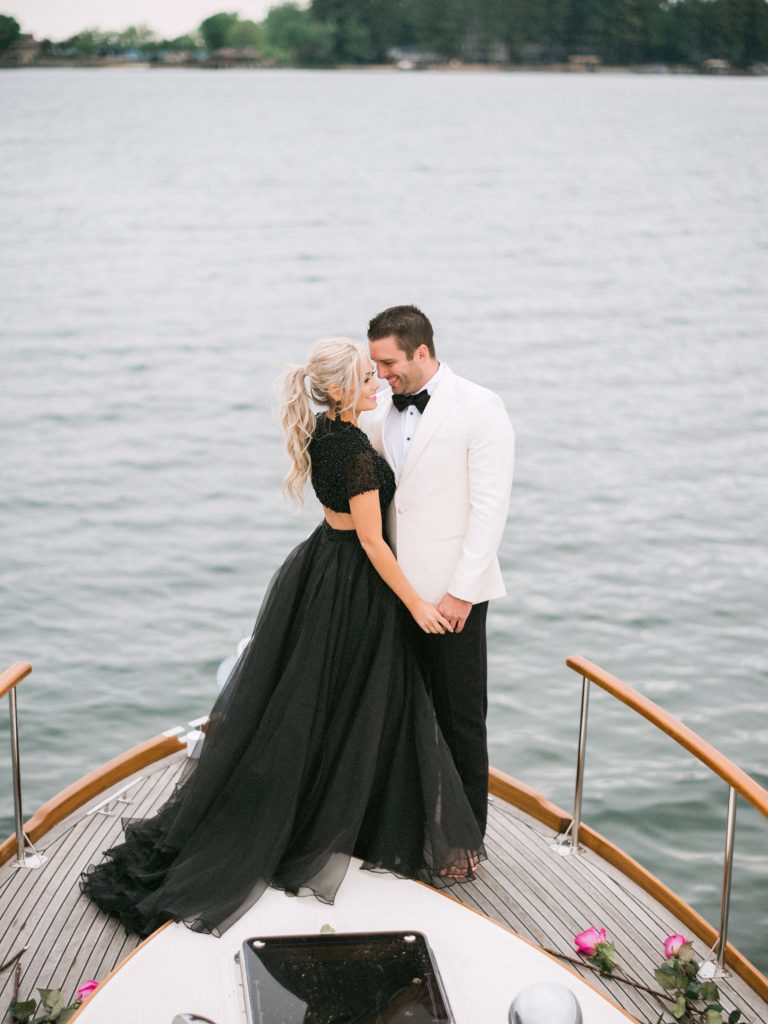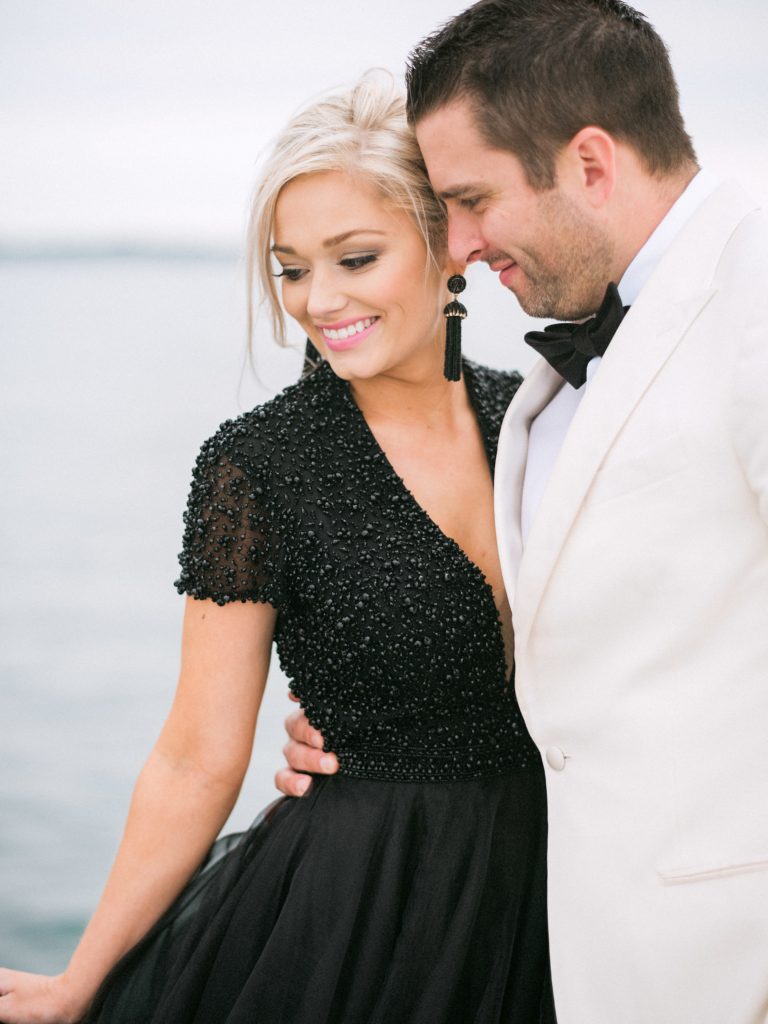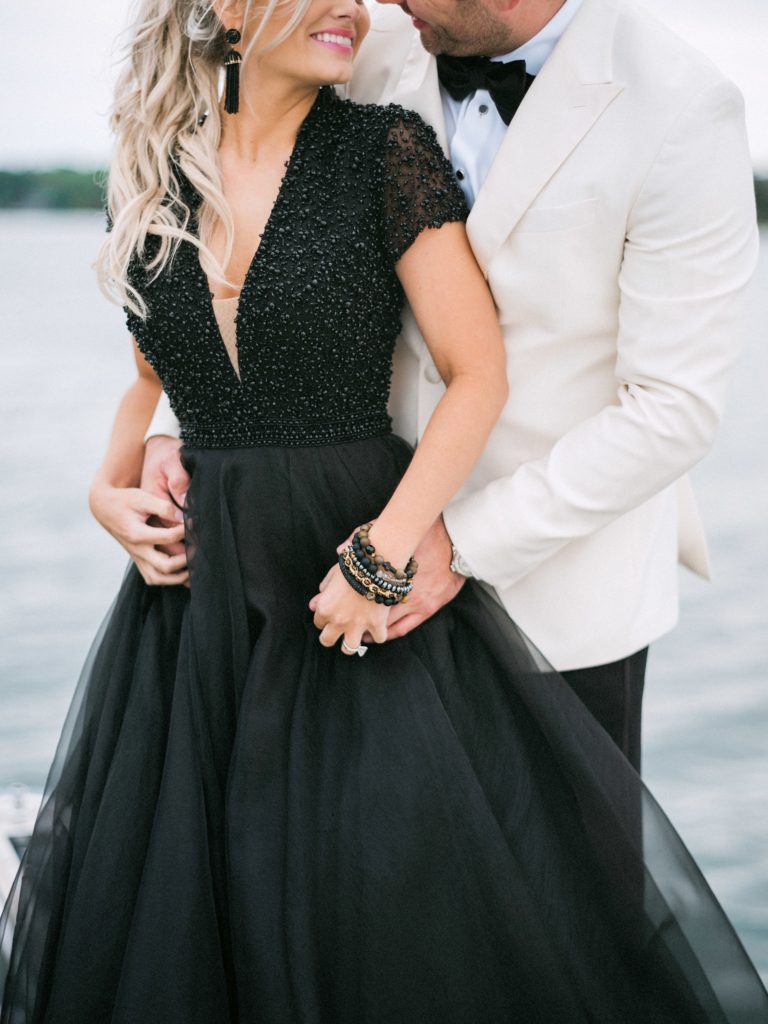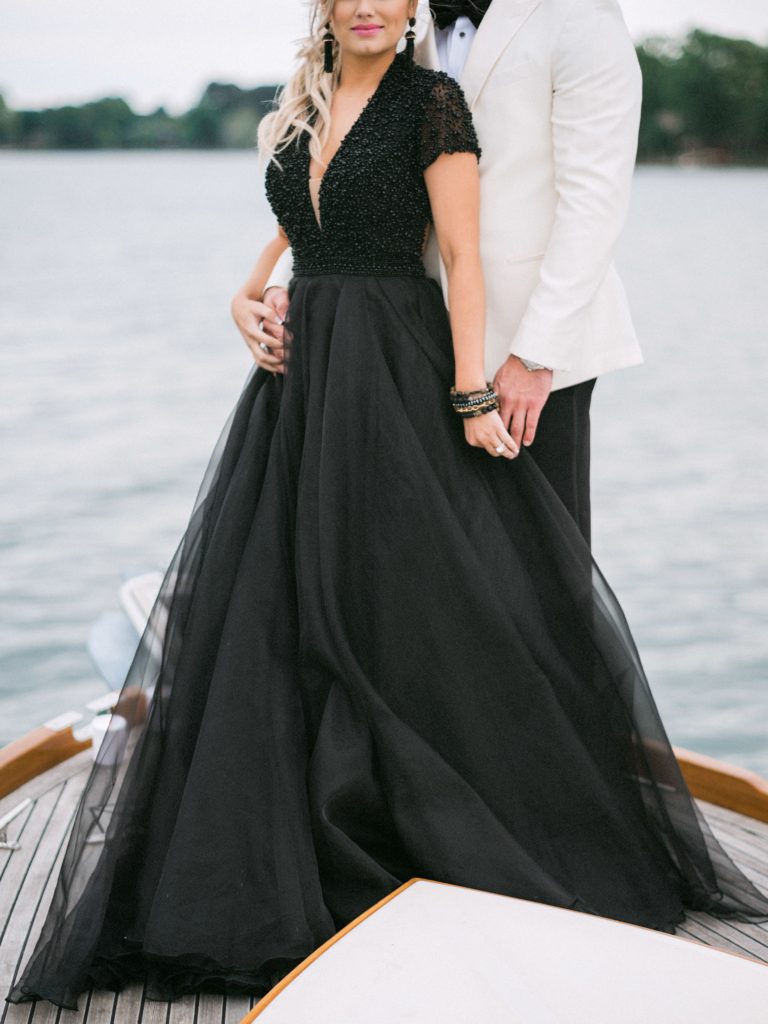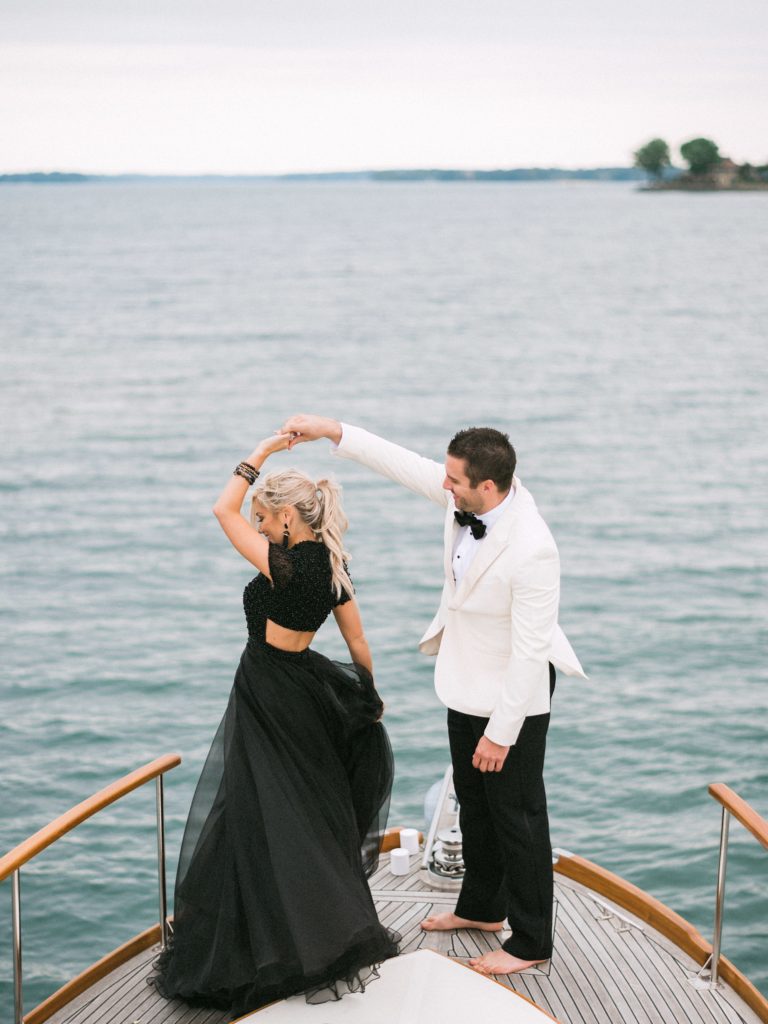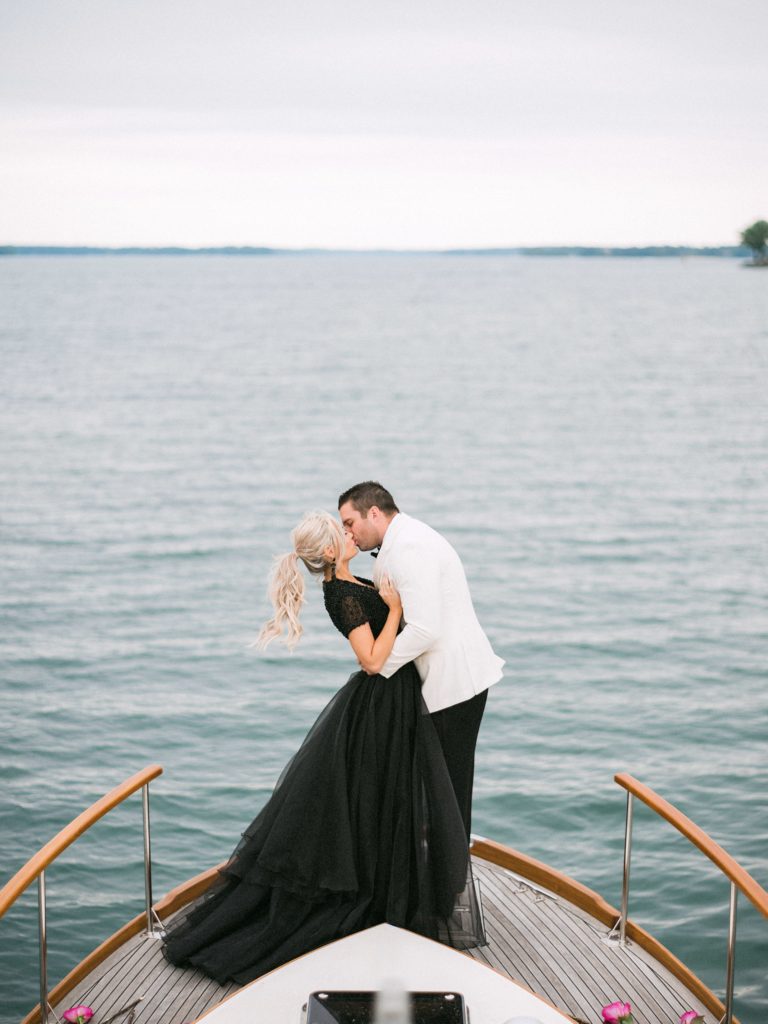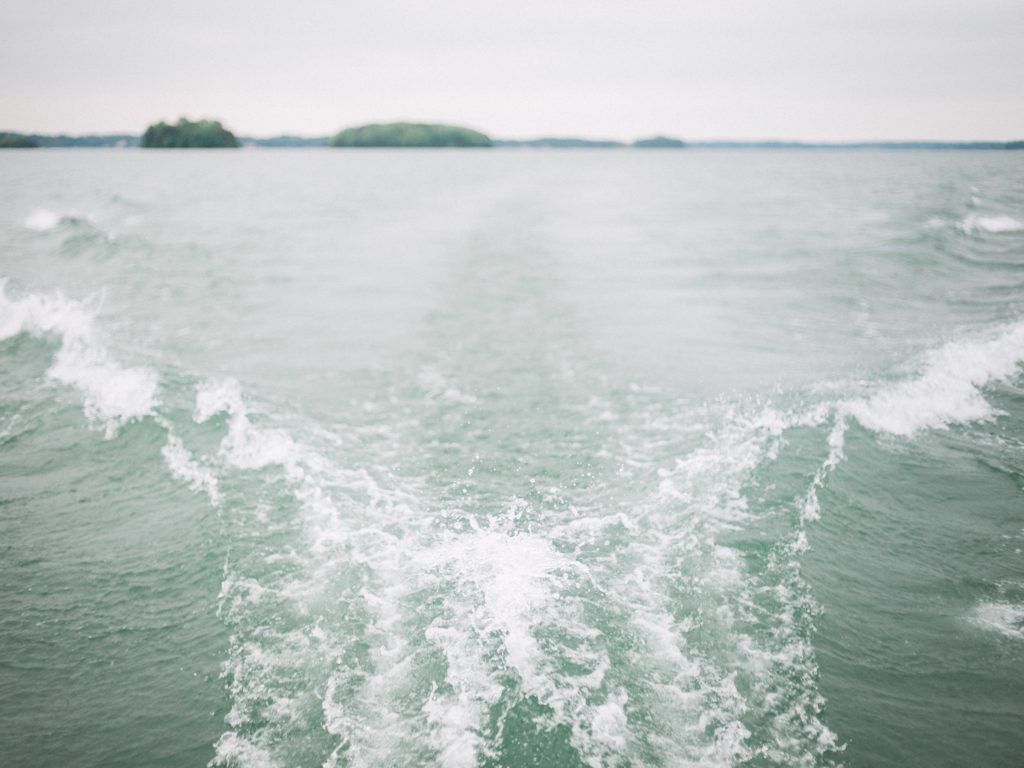 Photography by Hunter Ryan Photo
What a dream our engagement session was.  Years ago, I had seen an image via Pinterest from a photographer in Naples, Florida and immediately fell in love with it.  I knew that if I was ever lucky enough to find my prince charming, we would HAVE to have pictures like the one I had seen.
When discussing engagement pictures with Shawn, we both knew we wanted them on a boat, as being on the water is our favorite place to be.  I remembered the image I had seen years ago and showed  it to Shawn.  Of course that couple was off the coast of Miami, but since we were getting married in Lake Norman, I thought what better idea than to do our photos on Lake Norman.  I immediately reached out to Hunter Ryan Photo, the photographers who shot my DREAM engagement photos, and fell in love with how SWEET Tiffany of Hunter Ryan Photo was!  We hit it off and chit chatted back and forth on exactly what Shawn and I wanted and she had amazing fashion advice to give in deciding on what Shawn and I would wear.  I knew I wanted to wear Sherri Hill, and honestly the photos in the black Sherri Hill gown absolutely TAKE MY BREATH AWAY.  I can't WAIT to hang them in our lake home.
On the eve before our engagement pictures, the weather was calling for 80% chance of rain, 20 MPH winds, and possibly a thunderstorm.  I was panicking because this was literally the ONLY day we had to do these photos.  The boat was booked and Cody (Tiffany's husband) had flown in JUST to do our pictures, so I was beginning to freak out a little.  We had planned on doing our photos later in June when Cody and Tiffany could both fly to Lake Norman and spend the week but our schedules didn't work out and Cody ended up coming alone to do our pictures.  We loved Cody and his personality-it was like we had known him for forever, however, we do wish Tiffany would have been able to make it and maybe a little sunshine, but we didn't mind the grey skies!
We cannot thank Cody and Tiffany enough for capturing these beautiful moments, I scroll through them over and over thinking "are these really our pictures?!"  I still cannot believe how gorgeous the area is and cannot wait to marry the man of my dreams in April of 2018.
You can view our outfit details below:
Look 1:
Shawn: Button Down, Shorts, Shoes
Whitney: Romper, Hat, Bracelets and Earrings c/o The Retail Therapist, Heels
Look 2:
Shawn: Pants, Button Down
Whitney: Dress, Neck Tie
Look 3:
Shawn: Tux
Whitney: Dress, Bracelets and Earrings c/o The Retail Therapist