Today was your due date little Bo.  As much as I wanted you to be a Halloween baby, I couldn't imagine life without you this past week.  I couldn't imagine not sitting in here in your nursery writing this post with Alexa playing nursery rhymes and you sleeping so peacefully in your crib.  Before having you, I was SCARED to death, and often feared I wouldn't have the "motherly instinct" or that "instant love" all of these moms would tell me about-I want you to know, I never knew I could love anything in this world like the love I have for you.  Right before you were born, it was just my mom and I in the delivery room-your dad had went to get our hospital bags- I was crying and didn't know what to expect, I thought we had another week, Ganny assured me that you would be the best thing in my entire world.  That doesn't even begin to describe what it's like having you.
I wanted to share with you all, while I am working on Bo's birth story (BTW, for you mommas debating on whether or not to have a birth photographer-DO IT! We had Blythe Glover Photography and WOW, I look at these photos EVERYDAY and relive these moments and emotions every time), some of the sweet photos Shawn was able to get while we were in the hospital.  We had planned on Rachel Wells being there, but with Bo coming early, and so late in the evening-we were unsure as to when we would be released, etc. so we decided to have her do some pictures in his nursery later this month.  Right before we found out we were pregnant, I talked Shawn into getting the Canon 5D Mark IV for "my blog photos" and I think we did about 4-5 outfit posts and my morning sickness sat in for 16 weeks, sooo we kind of put all that on pause.  Can I just say I am SOO thankful we had this camera!!! Shawn is no photographer by any means (if he doesn't make it developing land tho…haha!) but I am IN LOVE with these pictures!!!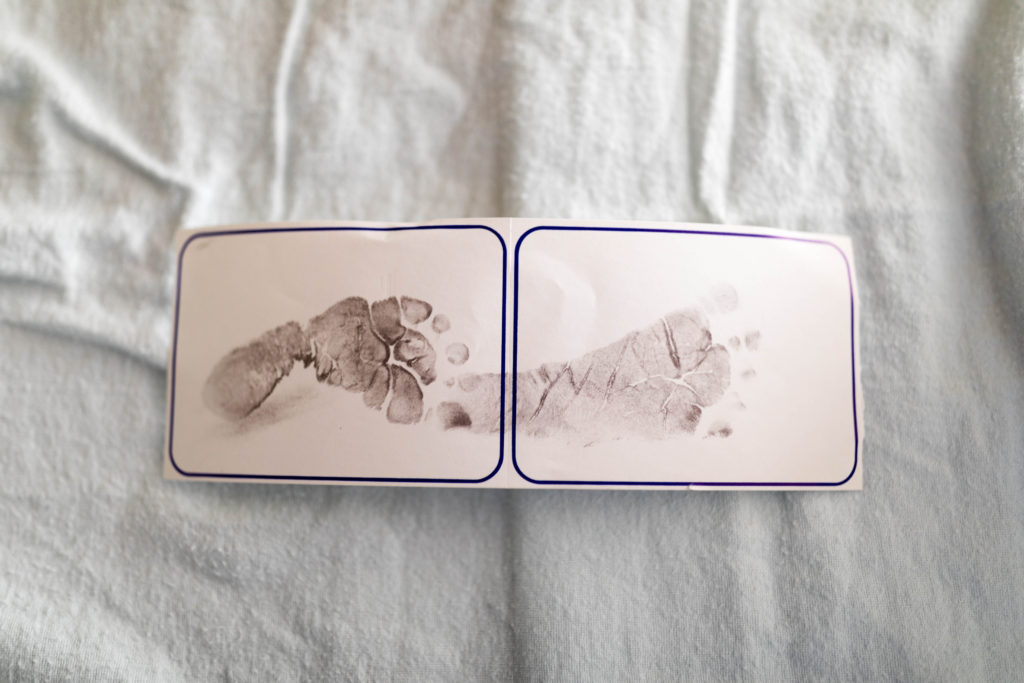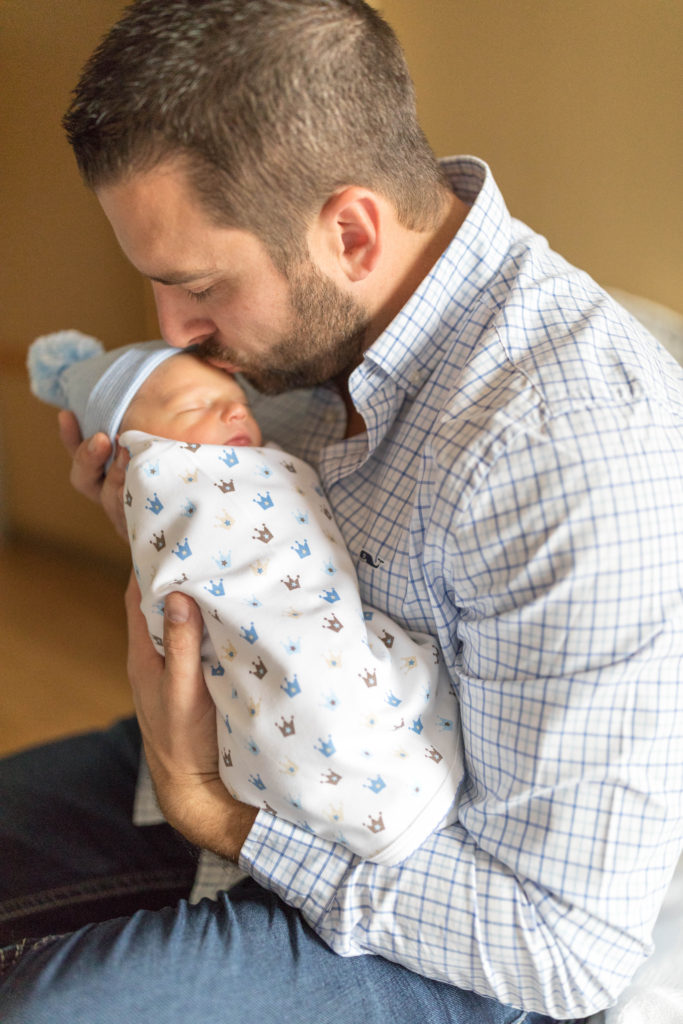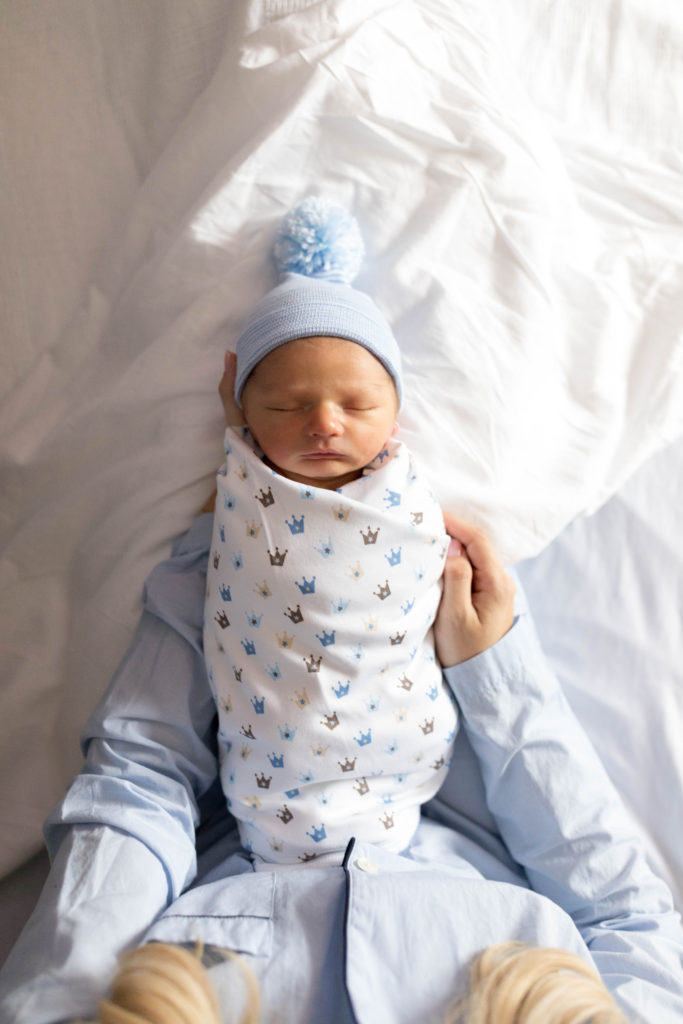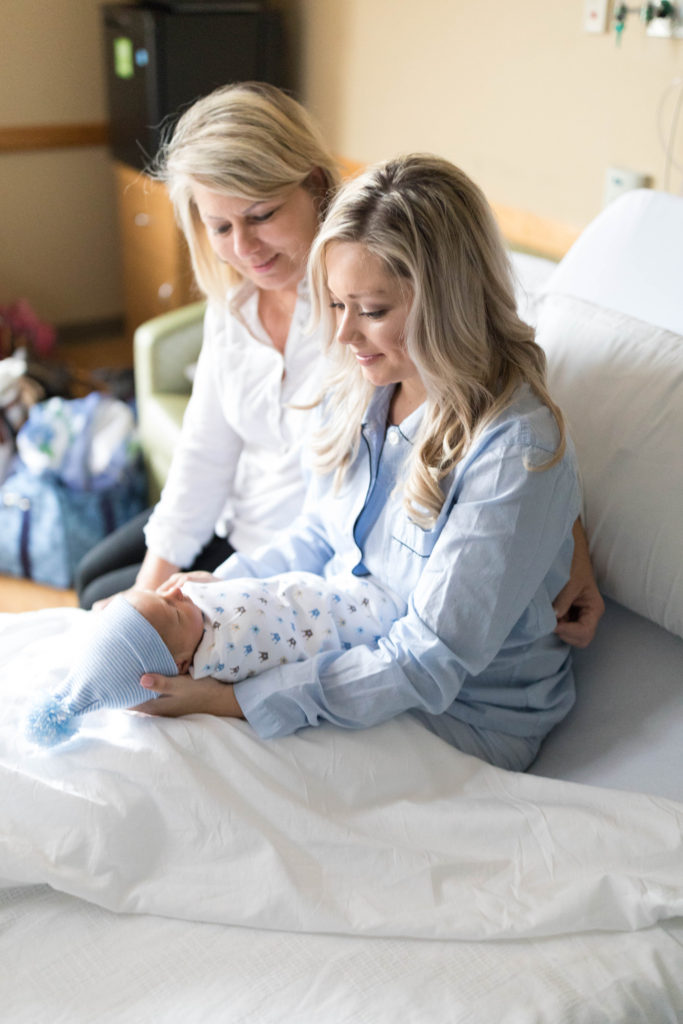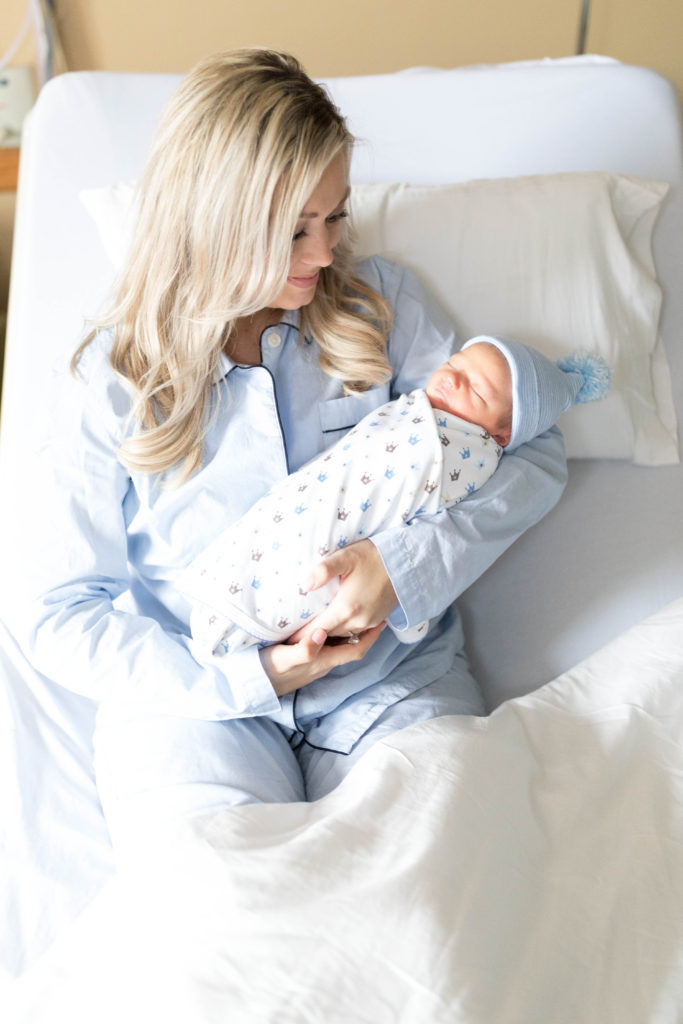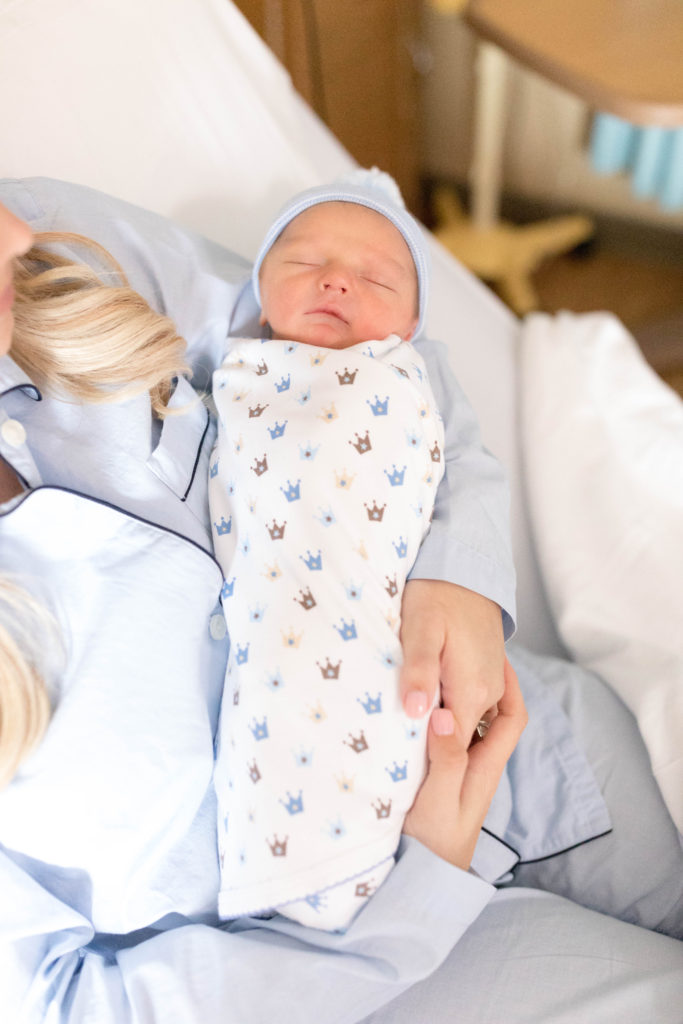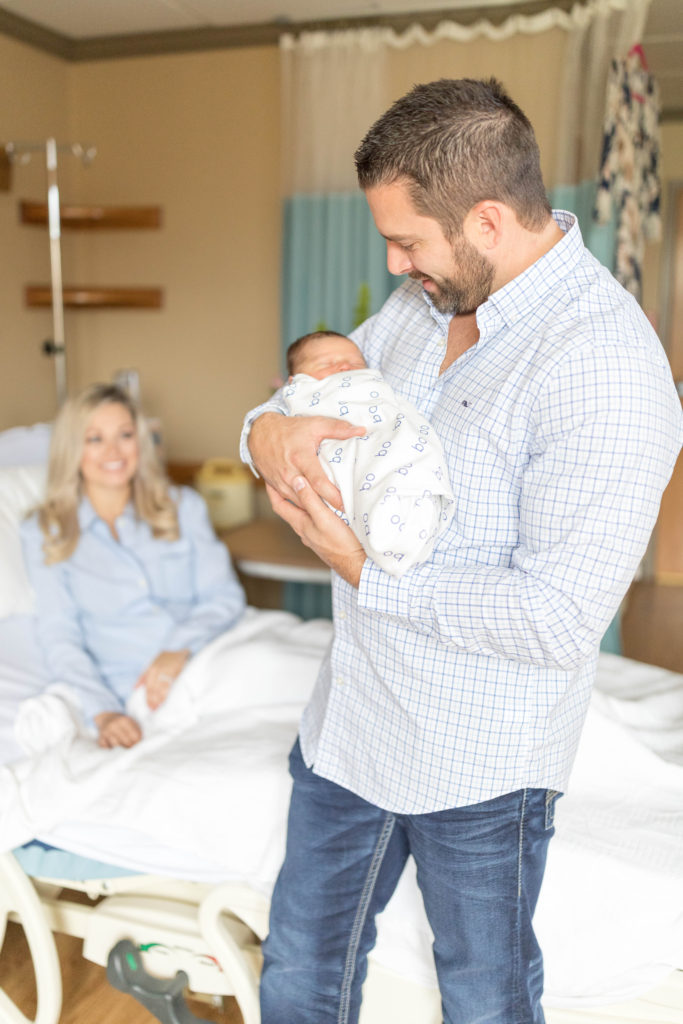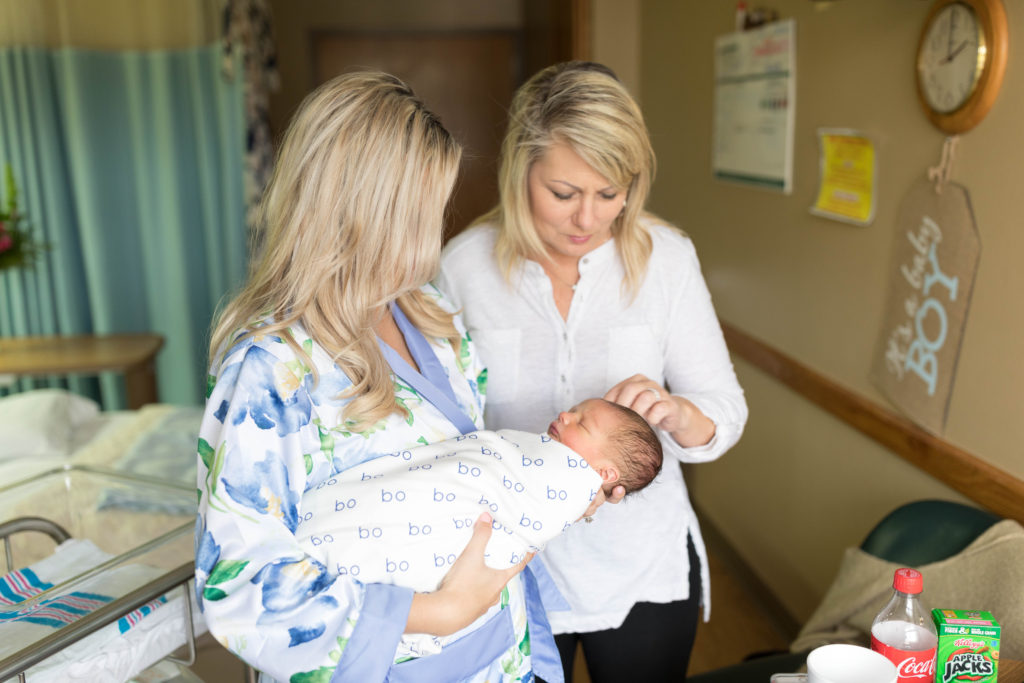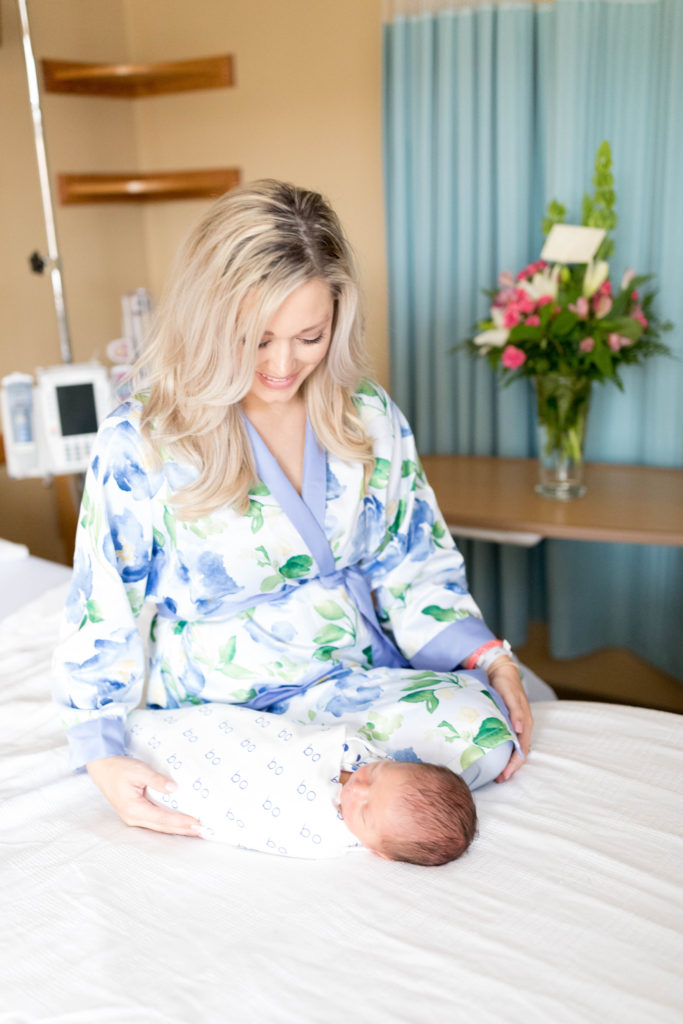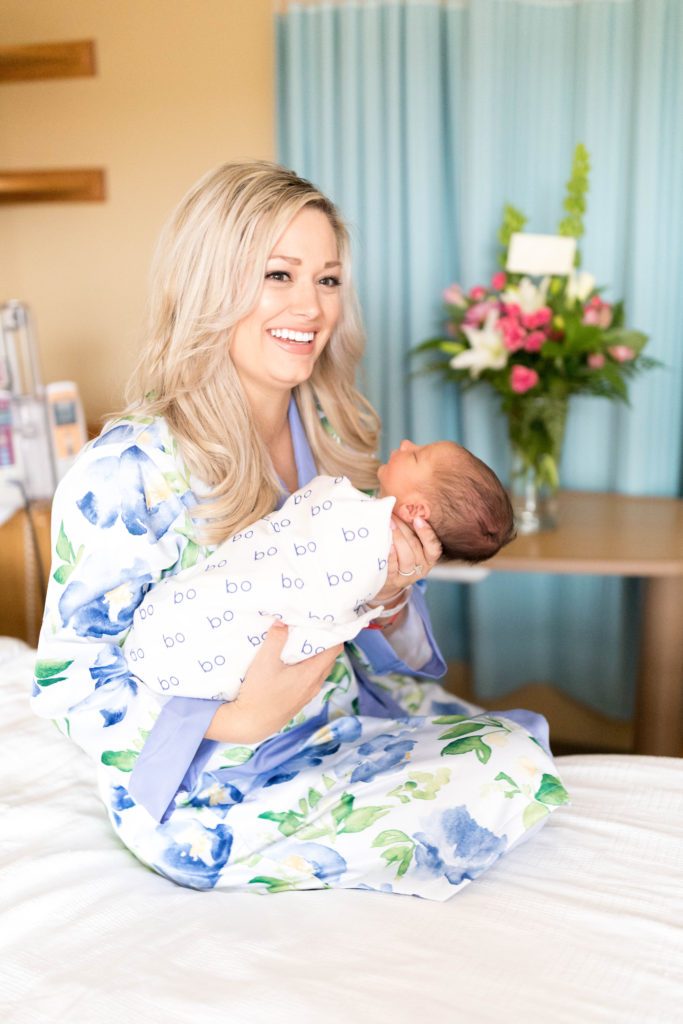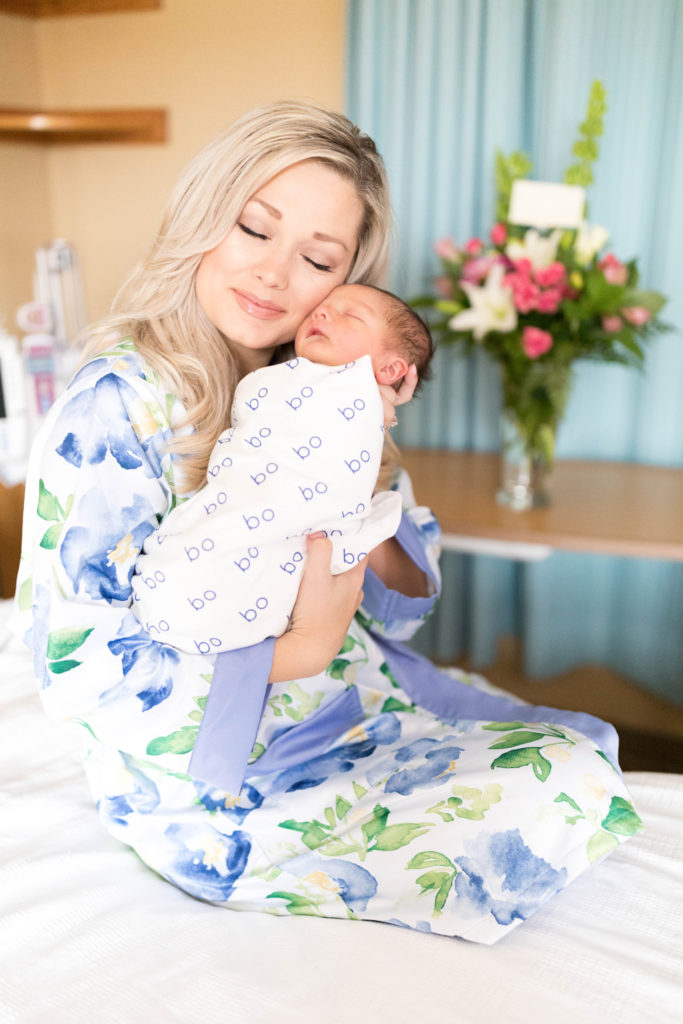 I also know that some of you readers are getting ready to be mommas, I wanted to let you know of 10 things we couldn't live without over a week in 🙂 :
Halo Bassinet– The Halo Bassinet is by far the coolest bassinet there is.  It swivels over our bed (any size) and can play nursery rhymes, white noise, rain, heartbeat, and vibrate.  It also has a night light which is great when all the lights are off.  We fall asleep to the rain falling and it is very soothing for Bo and us.  Right now he has been sleeping about 5 hours straight in the night.
DockATot– We put the DockATot in the Halo Bassinet as it doesn't allow Bo to move around and keeps him snug.  The DockATot is also nice as you can lay it in the bed as well or carry it around to the couch, etc.
Halo Sleepsack– Since babies cannot sleep with blankets or anything, and I was afraid Bo was freezing, these Sleepsacks are amazing and keeps him swaddled all night.  When I unzip him in the morning, it is so warm and cozy in there.
Munchkin Wipe Warmer– When we were at my apartment, all we had were cold wipes as our Wipe Warmer was set up in his nursery.  With the cold wipes, poor little guy would cry and freak out when the cold wipe hit him.  Now that we have the wipe warmer, I swear he doesn't even pay attention that we are changing him.  It is seriously the best money spent!
Munchkin Sterilizer– I have yet to use it, but I do know the couple of days we were at my apartment we didn't have it and boiling the water and sterilizing all the bottles, soothies, breast pump parts, etc. got old REALLY fast.  This sterilizer is so nice as it's done in minutes!
Boon Grass–  Shawn puts all of the clean sterilized pieces on this grass and it's wonderful for drying.  We have some of the other accessories that go with it and their nice too for the nipples and caps.
Baby Brezza– I am pumping but we are also supplementing formula as there isn't enough breastmilk and this formula maker is THE BOMB! You literally fill it with formula and water, hit how many ounces and the temperature and boom, a few seconds later you have a perfect bottle for your baby.
Wubbanub– I was against letting Bo have a pacifier in the beginning but knew he was a thumb sucker as I could feel him sucking his thumb in my belly.  Many people recommend the "soothie" instead so we tried it and Bo LOVES it.  However, he literally only cries for it for about 30 minutes a day and then is over it, so hopefully he will outgrow it soon, hehe.
Boppy Nursing Pillow– I am not strong enough yet to hold him all the time, so the Boppy is nice to lay him on while I am feeding him or just sitting on the couch.  It is also nice for other people to use too as sometimes your arm does get a little tired.
GRANDPARENTS– Yes, Yes, Yes!  My gosh, this weekend Shawns parents and my parents were both here so it was so nice to be able to do things around the house or have them help do things around the house, work, hold Bo, watch him while we did somethings that needed to be done or just love on him.  Watching Shawns mom or my mom with Bo is so amazing and it is great to be able to have them with us and have them reassure us we are doing things right.  People always told me "don't feel bad for letting people help you" and I have to say we are so blessed to have the BEST help.
Also, new moms, the nursing bras/cami's from Target are AMAZING and definitely worth buying.  I haven't worn anything else since giving birth and put on immediately following birth.  This is the bra's I have and these are the cami's I bought.  Also, you're going to want to get these underwear!  New dads-I don't have much advice to give you other than hang in there!  Mom is going to have moments where she just needs to cry, let her.  She will act aggravated at you and make snippy comments-she's not mad at you, she's tired, and we know you are too-but sometimes we are selfish.  She will give ALL her attention (and kisses) to your new baby-she still loves you, she just doesn't want to miss a smirk, or yawn, or sneeze, or really anything.  Bo and I are beyond blessed to have a daddy like Shawn!  He has fixed, cleaned and sterilized every bottle, set up or brought me my "operating table supplies"-hehe that is what we call the changing table :O, cleaned the house-and my apartment, cooked, moved things around, driven us where we needed to go, went to the grocery store or WalMart/Target 100 times, you name it-he has done it.  We want you to know that you are the best daddy in the world and we are thankful for everything you do.
If you all have any questions-please just comment them on my instagram or email me at whitneynrife@gmail.com! I would be HAPPY to answer them for you! And again, thank you all so much for your sweet comments, emails, messages, phone calls, and constant support.  It means THE WORLD to me!!!
SaveSave
SaveSave
SaveSaveSaveSave
SaveSave
SaveSave
SaveSave