In October of 2011, I started my blog The Retail Therapist.  In 2014, I opened my first boutique and name it The Retail Therapist, re-branding my blog to WhitneyRife.com.  Not even knowing what a blog was, my friend Hannah talked me into starting The Retail Therapist.  McKenna Bleu was the very first blog I ever looked at, followed by Pink Peonies by Rachel Parcell. I loved the idea as I would get document my daily outfits and hopefully be an inspiration to YOU.  A few days later I contacted Aubrey Kinch (a web-designer) and from there, The Retail Therapist was born.  It has been so hard to keep up with the blog, a long distance relationship, running a Boutique, starting a tanning salon, and planning a wedding but I am excited to share my crazy, beautiful life with you as this IS a blog dedicated to being a source of inspiration for women and young girls who love fashion, beauty, traveling, decor and family life.
Whether you're a new follower, been reading my blog from the beginning, or a shopper of The Retail Therapist, thank you SO much for reading and supporting The Retail Therapist, Whitney Rife, and Beach Therapy.  I will never be able to express how much it means to me. Love you all!
XO, Whit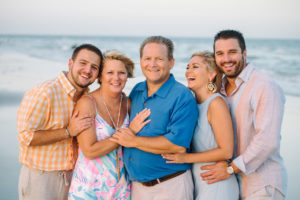 Where are you from? Where do you live now?
I was born and raised in Tazewell, VA.  I moved to Myrtle Beach, SC to attend Coastal Carolina where I graduated with a bachelors degree in Management with a minor in Marketing and a concentration on Small Business Operations.  That led be back to Tazewell where I now currently live and run my boutique and tanning salon, The Retail Therapist/Beach Therapy.  My fiancé lives in Myrtle Beach, SC still, so we have a like house on Lake Norman, halfway for both of us.
How tall are you?
I'm 5'2 (on a GOOD day).
What camera do you use?
My fiancé takes the majority of my pictures and we use a Canon 5D Mark IV and it has been a LEARNING expiernce. I can't count how many hours of Youtube videos Shawn has put in now.
Biggest Passion:
I LOVE to travel-to new places, and to revisit.
What's on your playlist?
Thomas Rhett, Bruno Mars, Patty Griffin, Sam Hunt, Maren Moris
Favorite thing to do:
Go out to eat-I LOVE food.
What kind of dog do you have?
A French Bulldog – Dolly Mae – she is my heart and soul
When/Where did you get engaged?
December 10, 2016 in my favorite city, NYC.  You can read about that here.
When/Where are you getting married?
April 28, 2018 at Trump National Charlotte/Lake Norman
For a fun Q & A I did, click here.
For any other questions you may have, please email me at info@whitneyrife.com
Whitney Rife does not share personal information with third parties, nor do we store information we collect about your visit to this blog for use other than to analyze content performance through the use of cookies, which you can turn off at any time by modifying your Internet browser's settings.  Whitney Rife is a part of several affiliate advertising programs. If you click and/or make a purchase through certain links on this site or any related social media platforms, I may make a commission from it. All images are property of Whitney Rife unless otherwise noted. All opinions are my own.