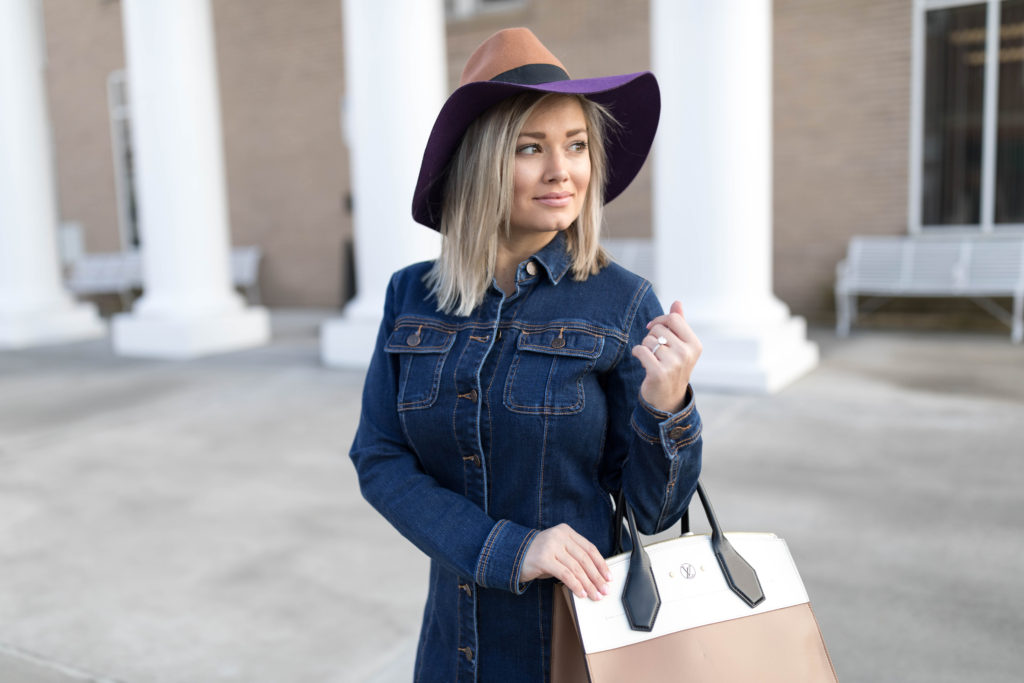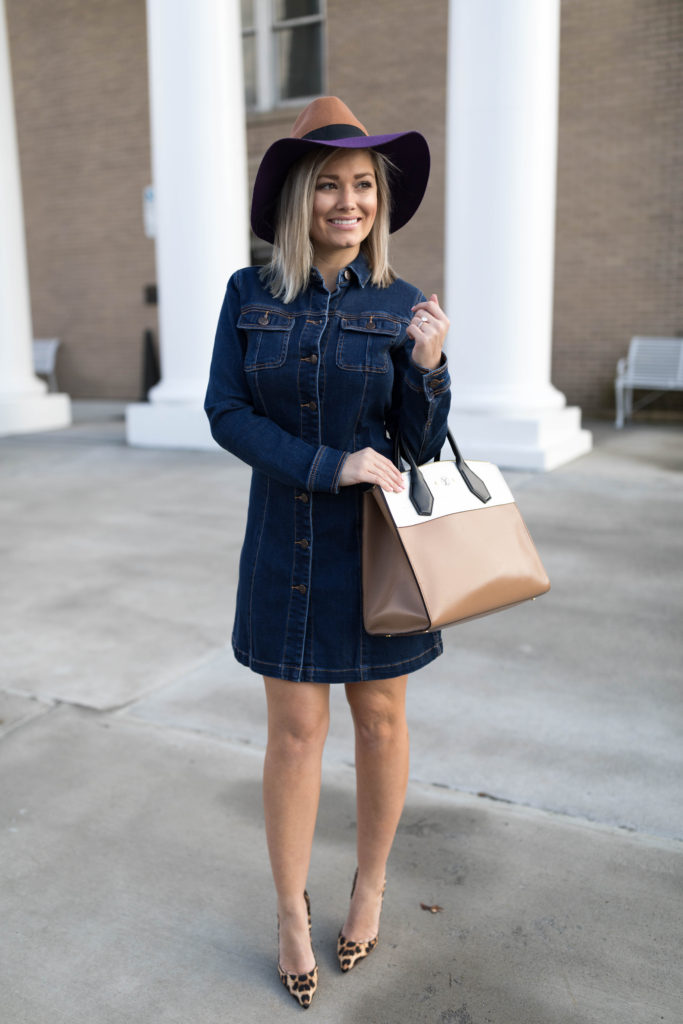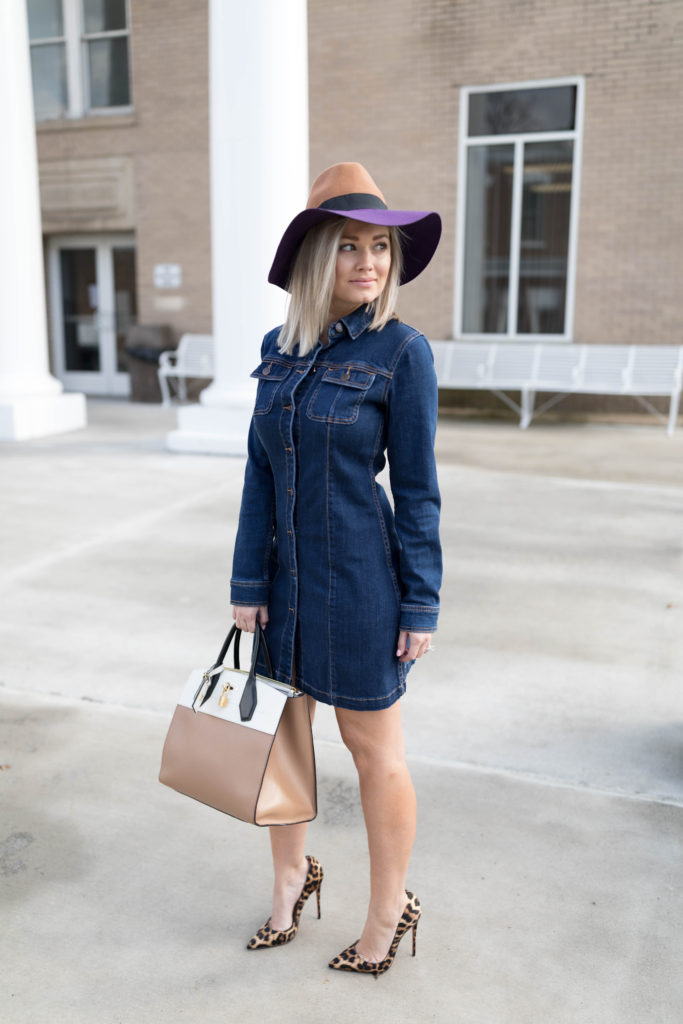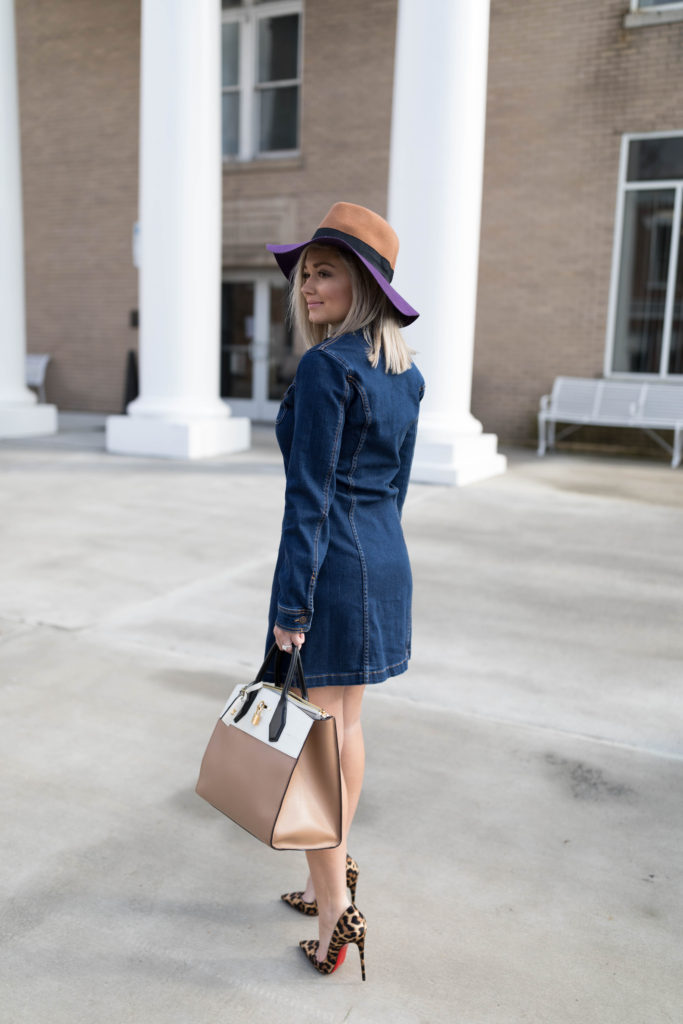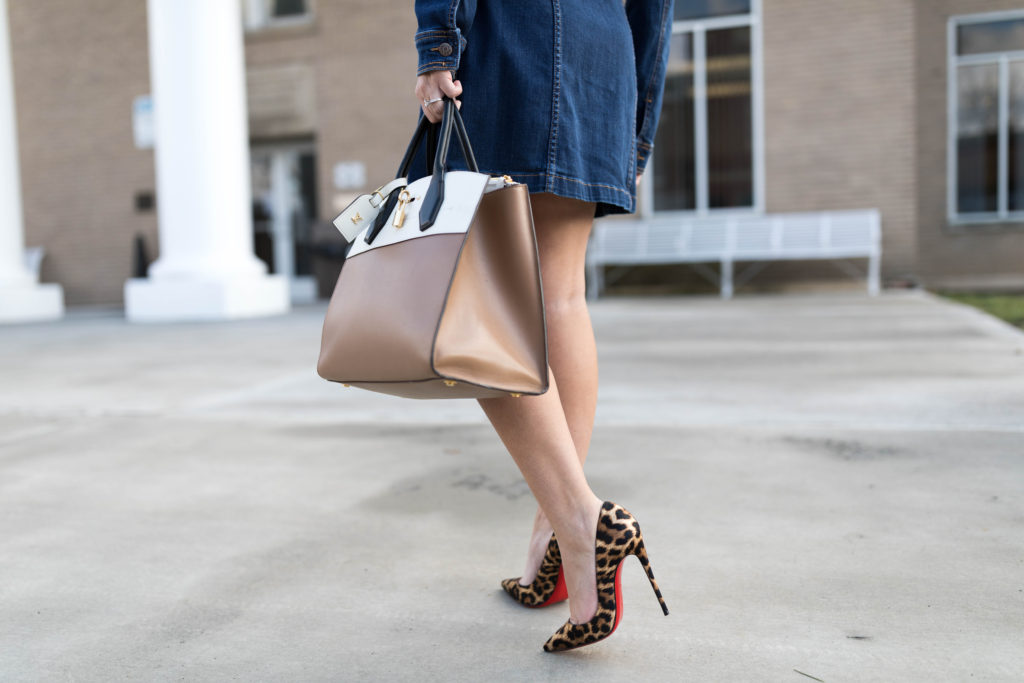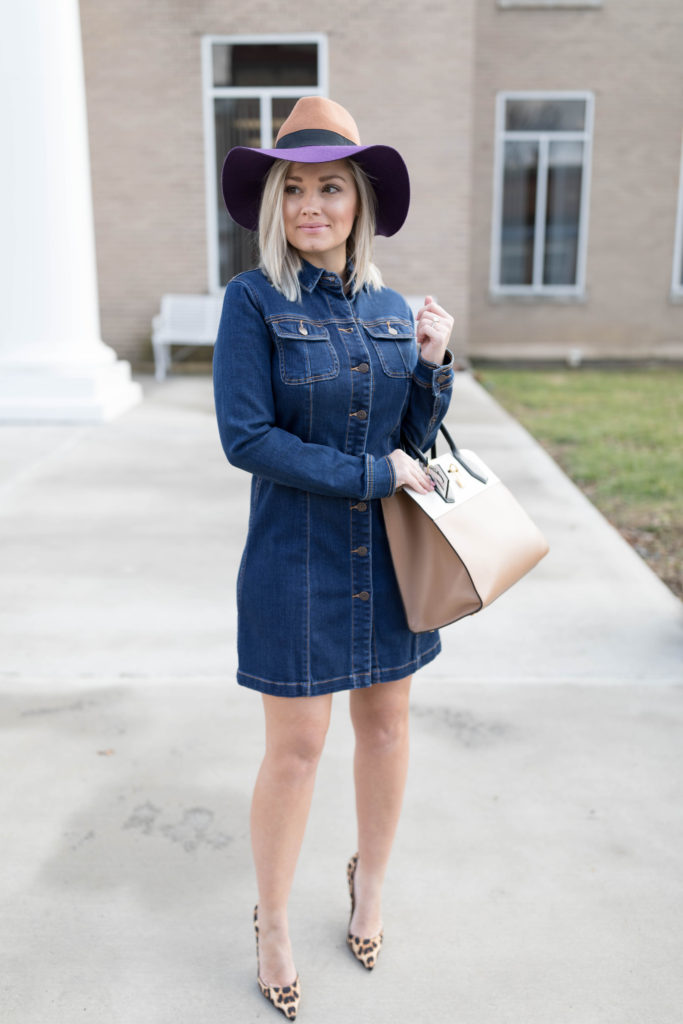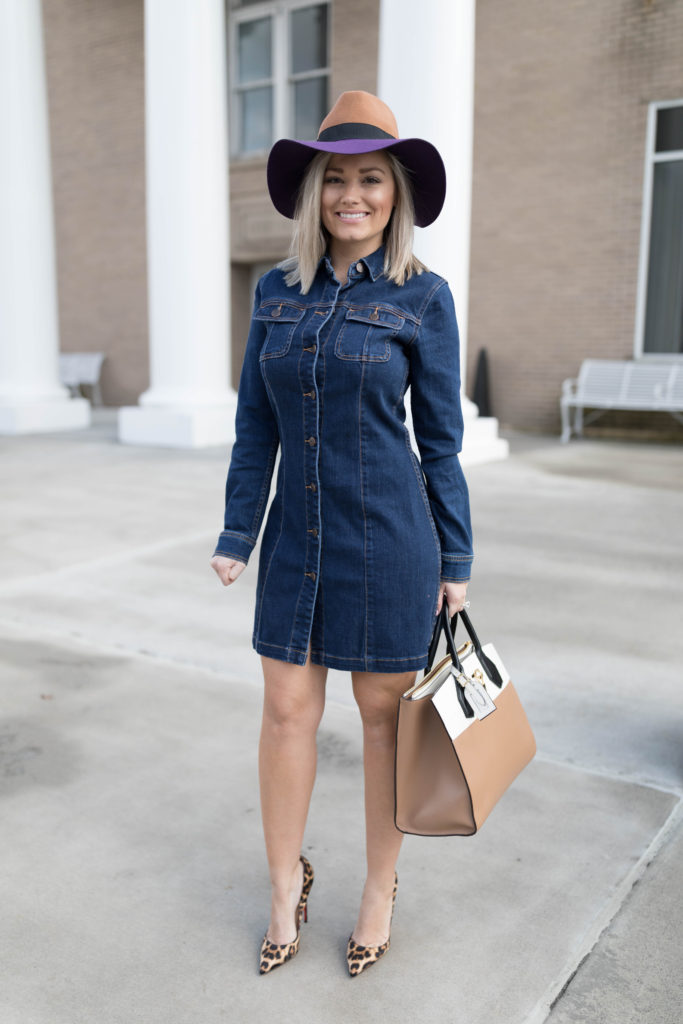 Leopard Heels (Similar here and here. Love these and these too),
Denim Dress (LOVE this one), Hat, Purse, Lipstick
Y'all KNOW I love leopard, and when I got these heels in, it was LOVE at first site! Although, they are a little higher than I normally like.  I can't wait to also wear them with some black skinnies like these and an oversized sweater like this or this one.  In the summer, I have ordered this dress to wear with them.
Today is our grand opening of Beach Therapy! Pray everything goes wonderful today AND our breakers don't flip today, especially while someone is in the spray tan booth, hehe!