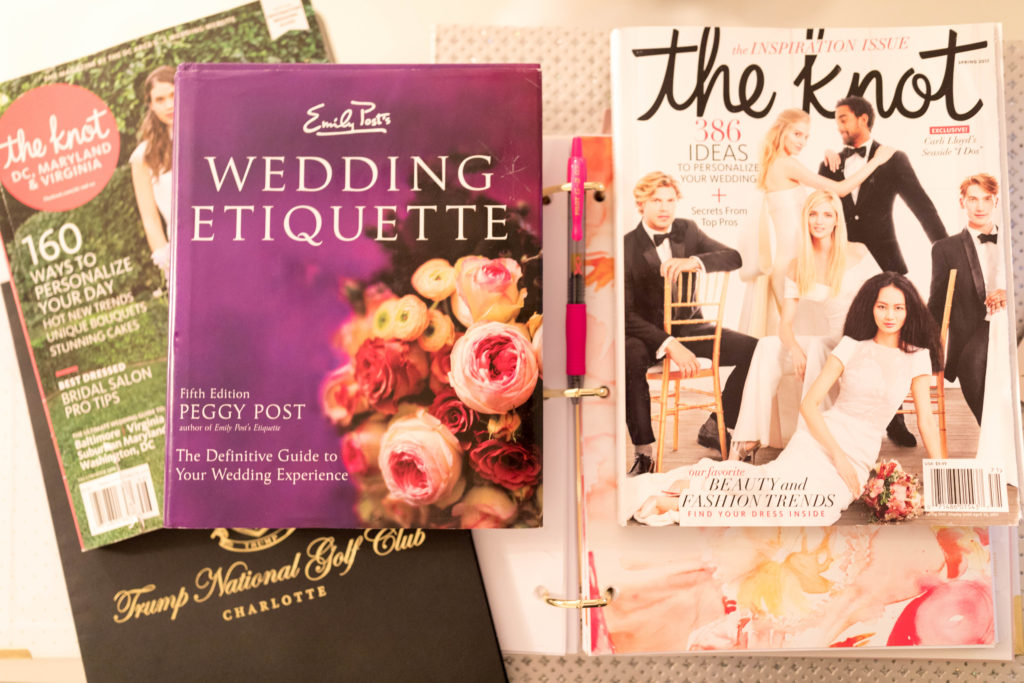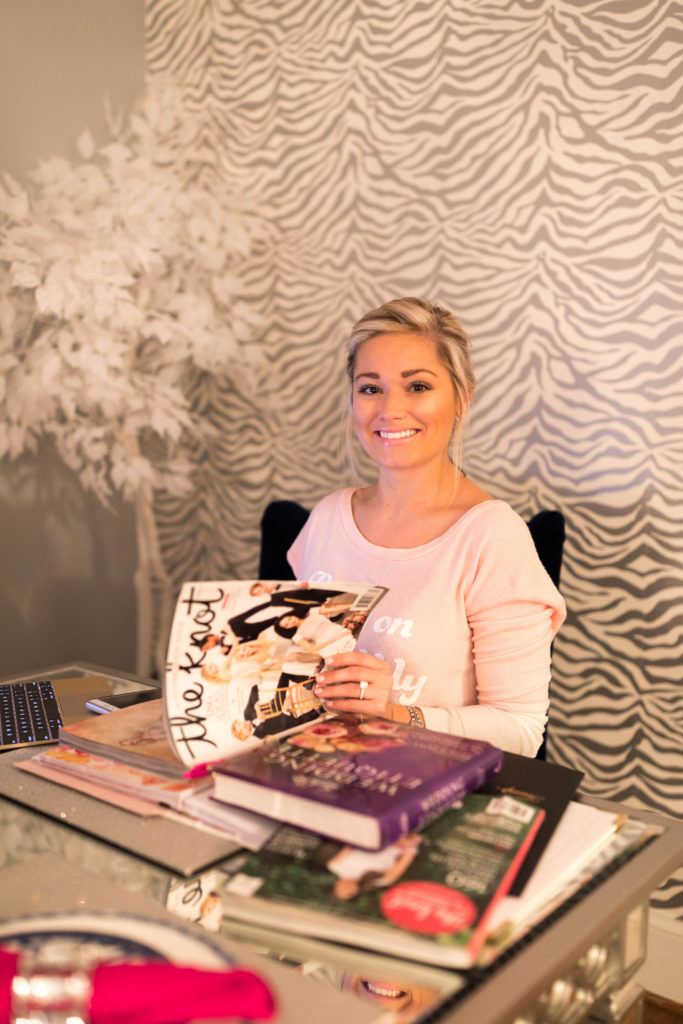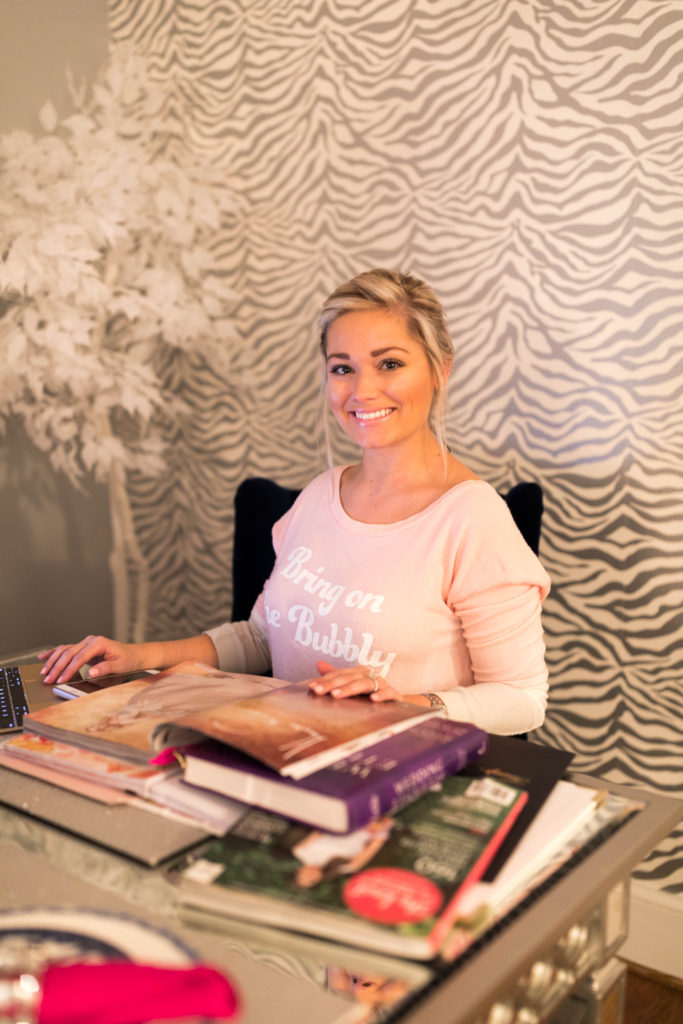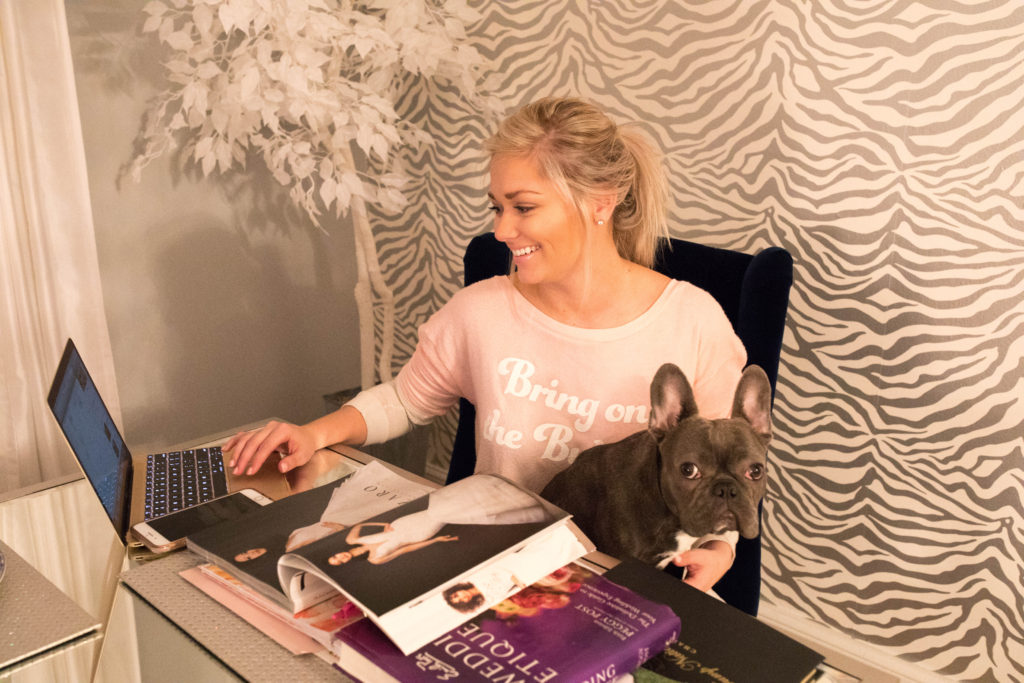 Happy Wednesday!  Through this wedding planning process I wanted to be able to document weekly what's going on and help you in any way I can by starting a series called Wedding Wednesday, (original right-hehe).  Here I will be answering any questions you all may have AND asking you all for help and advice.  Yes, we are OVER a year out, but things get pretty hectic having a long distance engagement, remodeling a house, and running two businesses now, I have been trying to do as much as I can.
On January 7th, Shawn, his mom, my mom, Brennan, and myself went and looked at some venues in Myrtle Beach, SC.  I have always wanted a spring wedding, and this spring was just too soon-so I knew 2018 dates would book up pretty fast as we both wanted a Saturday wedding, and April 28th, 2018 just had a ring to it.  So many people recommend Charleston to have our wedding, and while we think Charleston is GORGEOUS, it just isn't us.  IF we were going to have a "destination" wedding, Charleston is not where we would have chosen.  I LOVED Palmetto Bluff and a small place in Okatie, SC but we knew no one down there and I was really scared to do everything via email/phone as we couldn't just run down there to look at linens or flowers in a day.  So, we decided to look around the Myrtle Beach area.  We looked at Brookgreen Gardens,  Caledonia (which is GORGEOUS) and Debordieu.  We fell in LOVE with Debordieu and felt as if that is where we would get married-I had even emailed the Planner there and had her send over a contract. A week or so went on and things were just not coming together.  If we were getting married outside, we'd have to have a tent, extension cords, chandeliers, chairs, furniture, stages, tables, plates…you name it, we'd have to have it.  As amazing as I want our wedding to be, everything just added up WAY too fast.  In the mean time, I wanted to try on a few dresses before we went to my appointment at Kleinfields in NYC.  My grandmothers name was Winnie, and my mom saw there was a Winnie Couture in Charlotte, so we decided to go there.  WOW-the gowns were GORGEOUS and the customer service was the BEST I had ever had, anywhere.  My appointment was at 11 am and at around 3:30 I said YES to my dream dress.  I had tried to fight it because I couldn't wait to go to NYC and find my dress there, but I LOVED this dress SO much, I just couldn't NOT get it.
The day before we went to try on dresses,  Shawn had suggested we just go look at Trump National in Charlotte.  I assumed it would be way out of our price range but I went ahead and emailed their coordinator to see if we could tour Trump National that Saturday at around 5.  She had an event there that night, but was more than happy to show us around.  SO, after I said YES to my dress, we headed to meet Shawn and headed over to Trump National.   Pulling in, there was a sense of peacefulness.  We met Elana at the door and walked into the most GORGEOUS cocktail area overlooking the lake.  Now, you all KNOW Shawn and I love the lake, so at that moment, we were sold.  MONTHS ago, before Shawn and I even got engaged, my mom and brother texted us a picture of Trump National Charlotte while we were on the lake and said THIS is where y'all will get married.  Little did we know then, that is EXACTLY where we are getting married on Saturday, April 28, 2018.
This was just another guide from God.  Through trying to pick our location, he was guiding us the ENTIRE way and we couldn't be more thankful or blessed our location just fell into place-as did my gown and our wonderful relationship.
Once we set the location, we booked our photographer, which has been my DREAM photographer for as long as I can remember-I couldn't wait to become a Pasha Belman Bride.  We have been back and forth with booking a band.  We love country music AND rap-and I want them to sing our first dance song, father/daughter, and mother/son songs.  We LOVE to dance, so this is a VERY important part to us.  Tonight, we are going to Charlotte to listen to a 12-piece band to see if we would like them for our wedding.  I am pretty excited as it's rare you get to actually SEE the band play before your wedding, LIVE!
In the next couple of weeks we hope to book our band, and our Videographer.  We have met with a florist and an event rental company for furnishings, etc. but I am not sure if it's THE one we will go with.  We have a local planner here, Susan, who plans weddings around my hometown and she does an amazing job. PLUS, she is one of my FAVORITE people in the world, so we are lucky to have her be apart of our special day.  Through Trump National-we have three planners that will coordinate things that are going on around Lake Norman, but I wanted someone locally I could depend on to help with the smaller-important details like save the dates, invitations, decor help, etc.
I look forward to taking you all along this journey and please, if you have any questions or need any recommendations, please let me know!  This process is hard and planning a wedding is NOT cheap.  Good Lord I had no idea anything with the word "wedding" attached-you might as well add 50% to the price.
Even though I have found my wedding dress, I am still looking for a reception gown as we will be leaving on a boat-soooo, I do NOT want to ruin my wedding dress and I have been known to fall in the lake a time or two, fully clothed-haha.  Of course I still have to get my wedding shoes, and my sweet, sweet brother offered to buy my shoes.  I need a platform, and I am not a fan of the Louboutin platforms so these are the ones that
I like but not sure which ones I will get yet!
Y'all know we have to have about 100 white dresses/outfits to wear for showers, parties, etc.
So here are some of my favorites, I ordered the two pants outfits and one of the dresses so far:

THIS
is the wedding planning book I have.  I have also linked some of my
favorite wedding books I currently have been using below: