"You can make many plans, but the Lord's purpose will prevail." Proverbs 19:21
To say that this past year has been crazy is an understatement.  On December 10th, 2016, Shawn and I got engaged in my favorite city, New York City, and it was nothing short of a fairytale (you can read about that here).  I still think back to one of our first weekends together.  Shawn and I went on a lunch date and there, he told me there was a possibility that he would never be able to have children.  I think he thought I would not be interested in him anymore, but that was the furthest thing from the truth. I told Shawn that I wasn't going to let a doctor control our future and if we were meant to have babies one day, we would.  There was no way I wasn't going to love him the rest of my life.  On March 5th, we found out we were expecting a beautiful baby and on April 13th, we found out we are having a baby boy, Boeing Everett Becker, "Bo."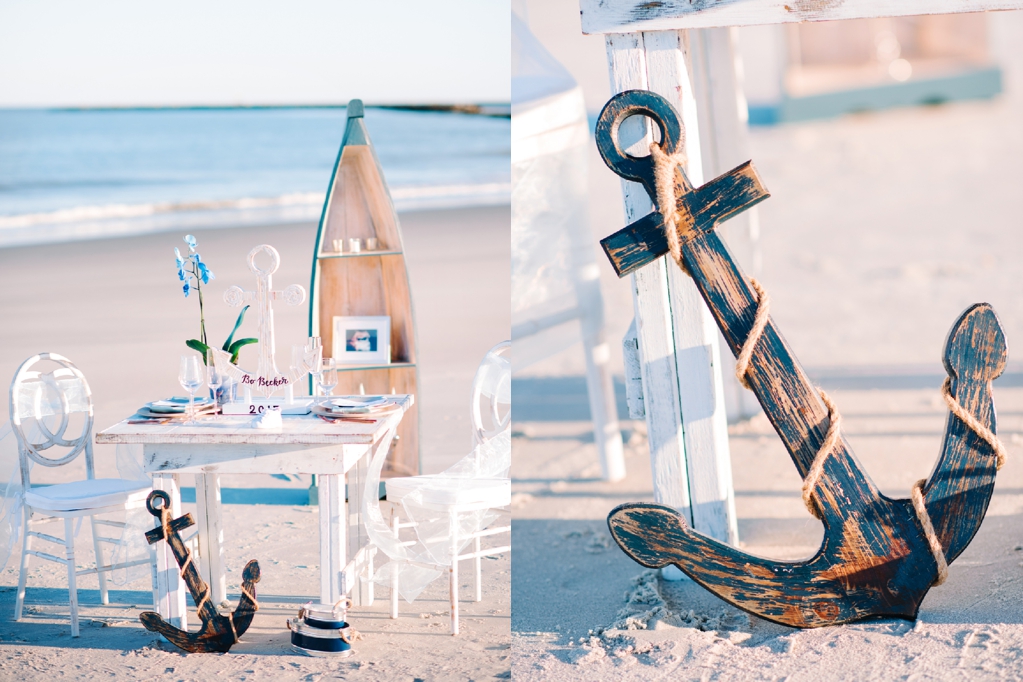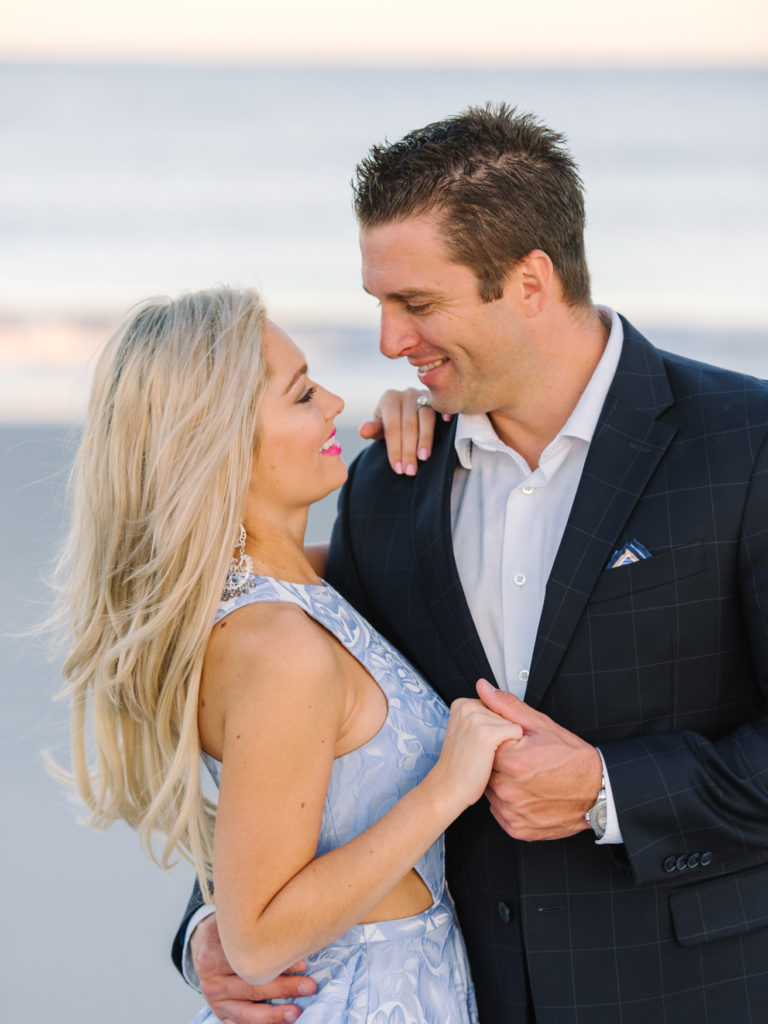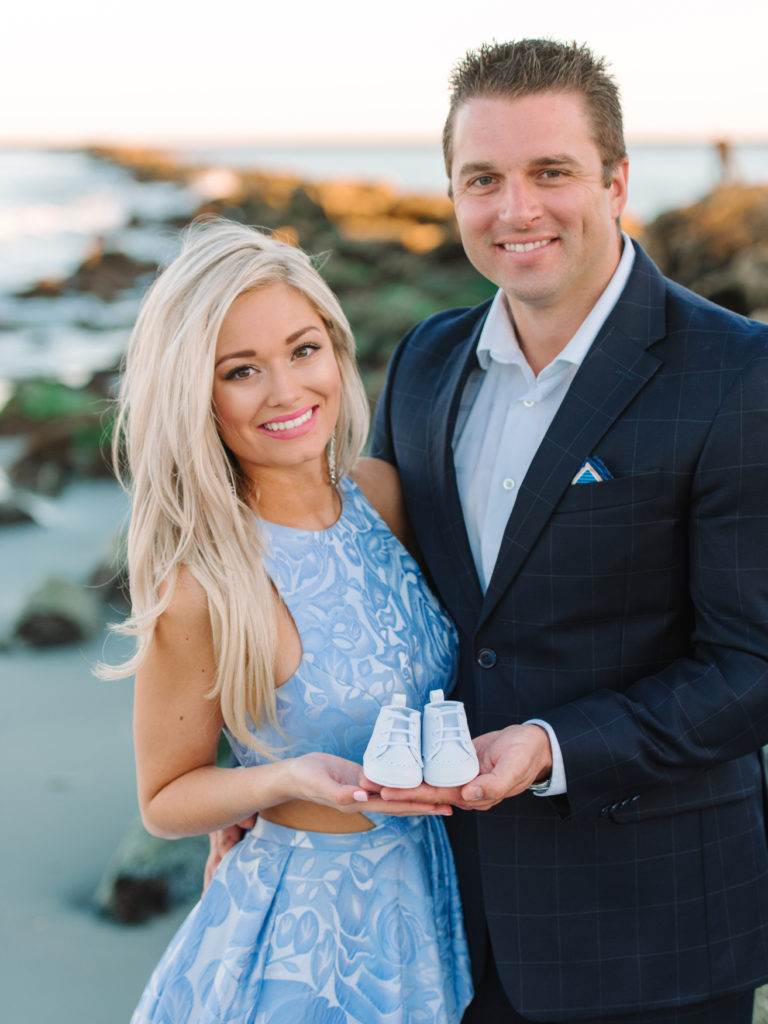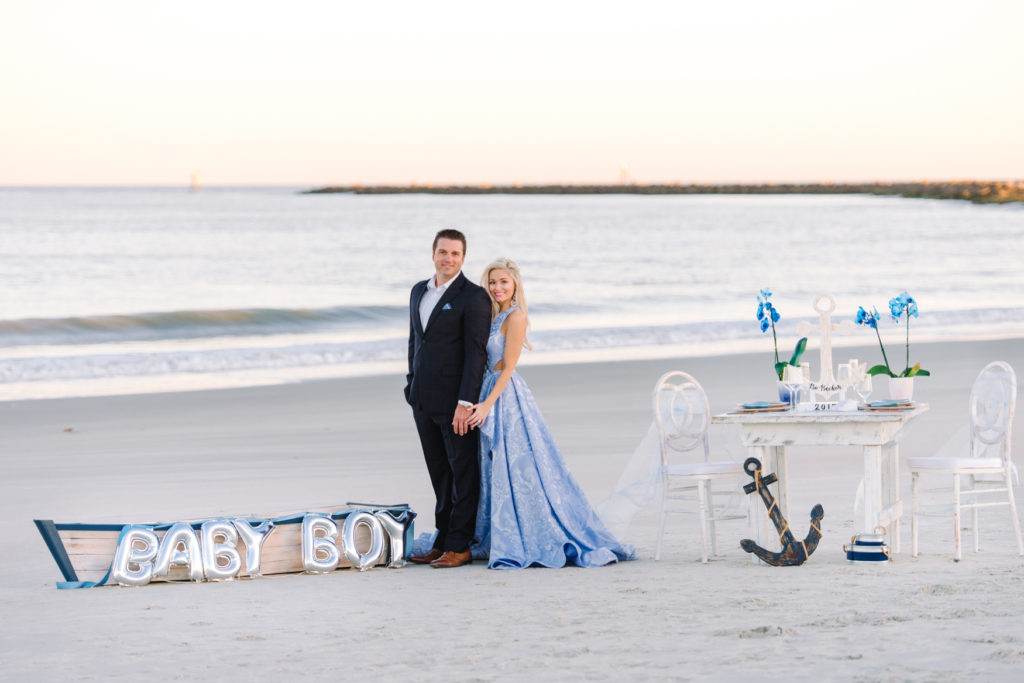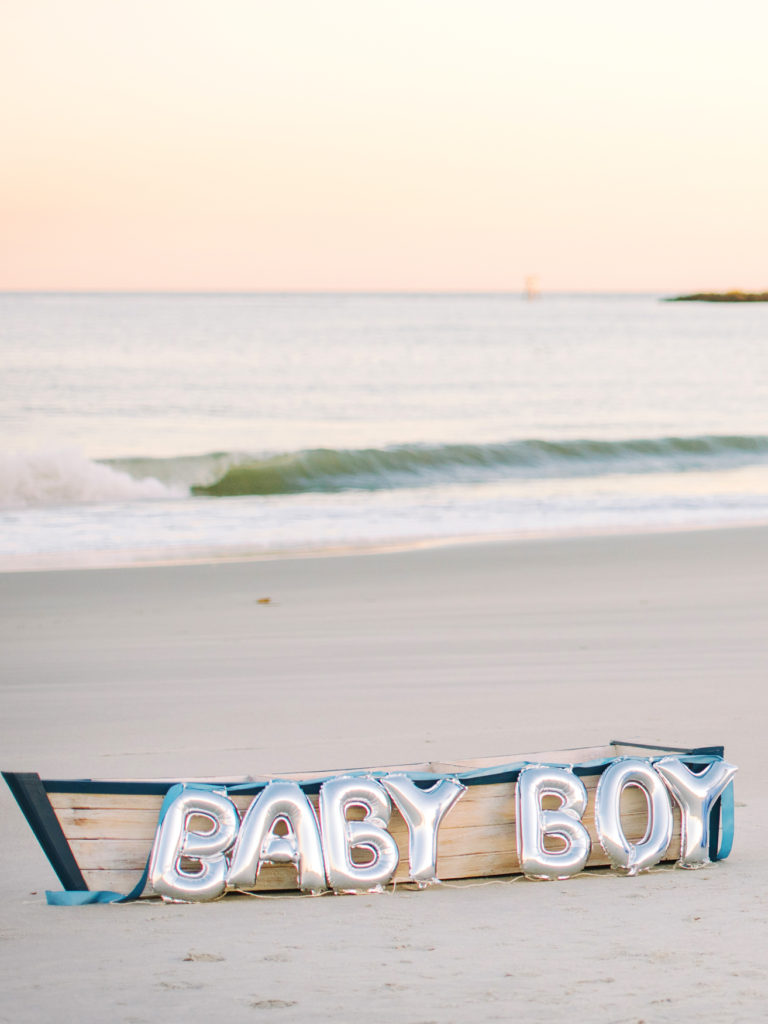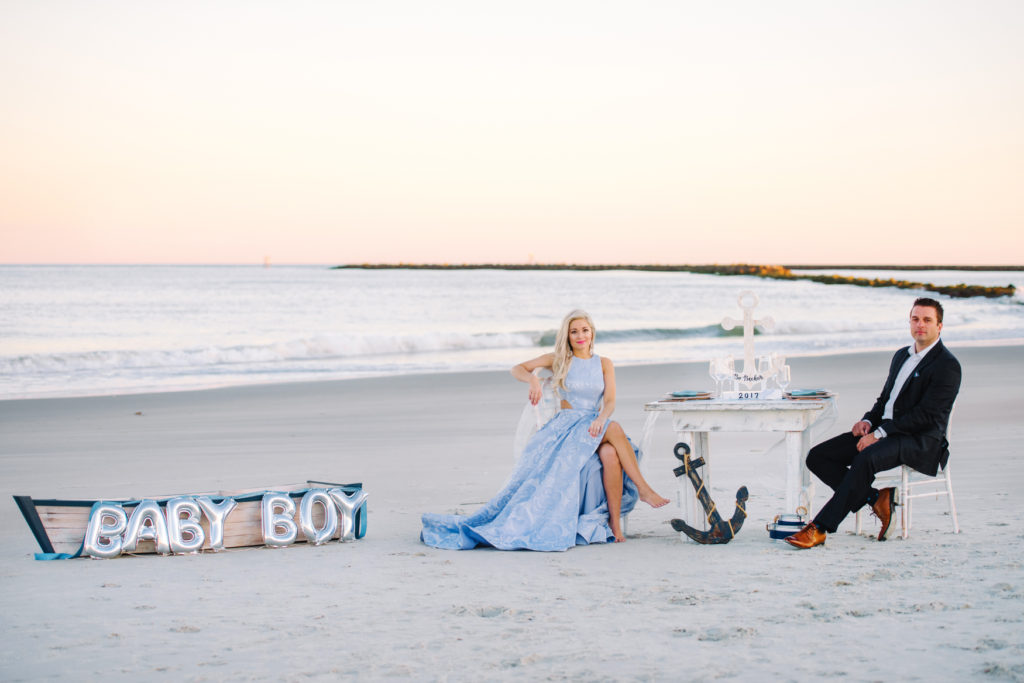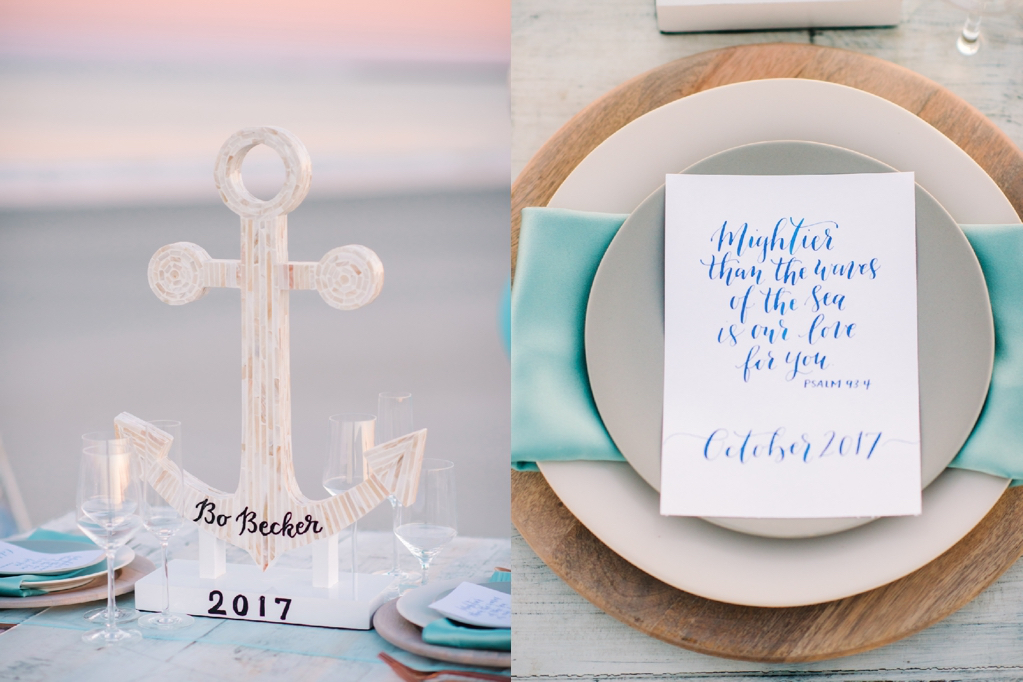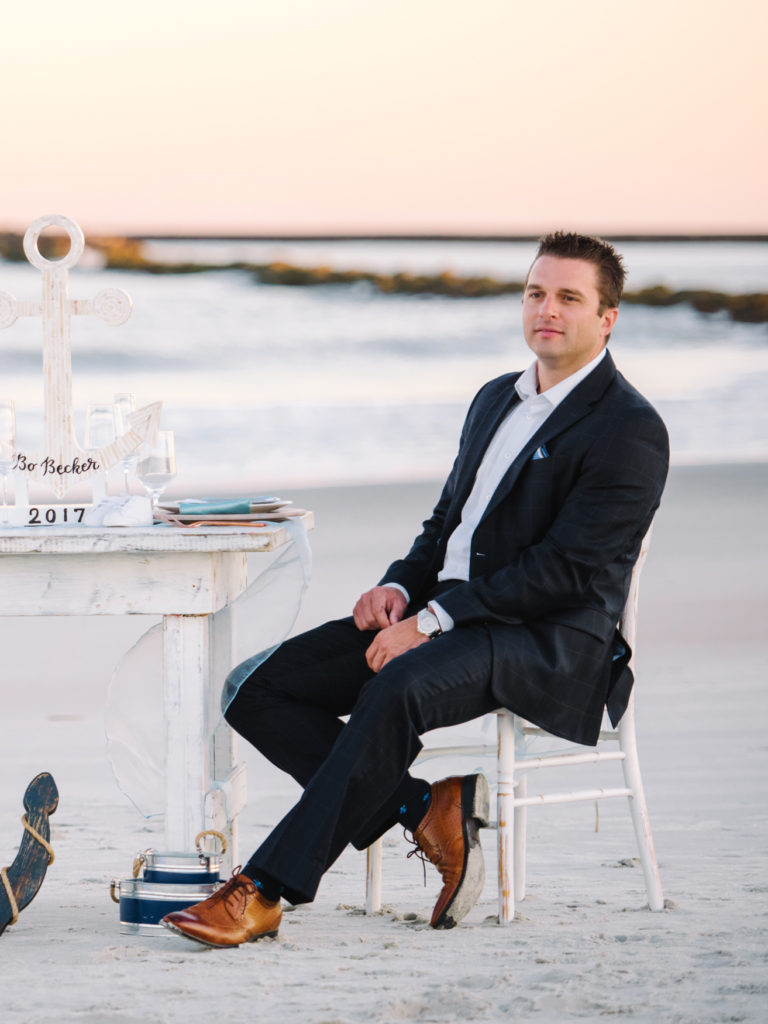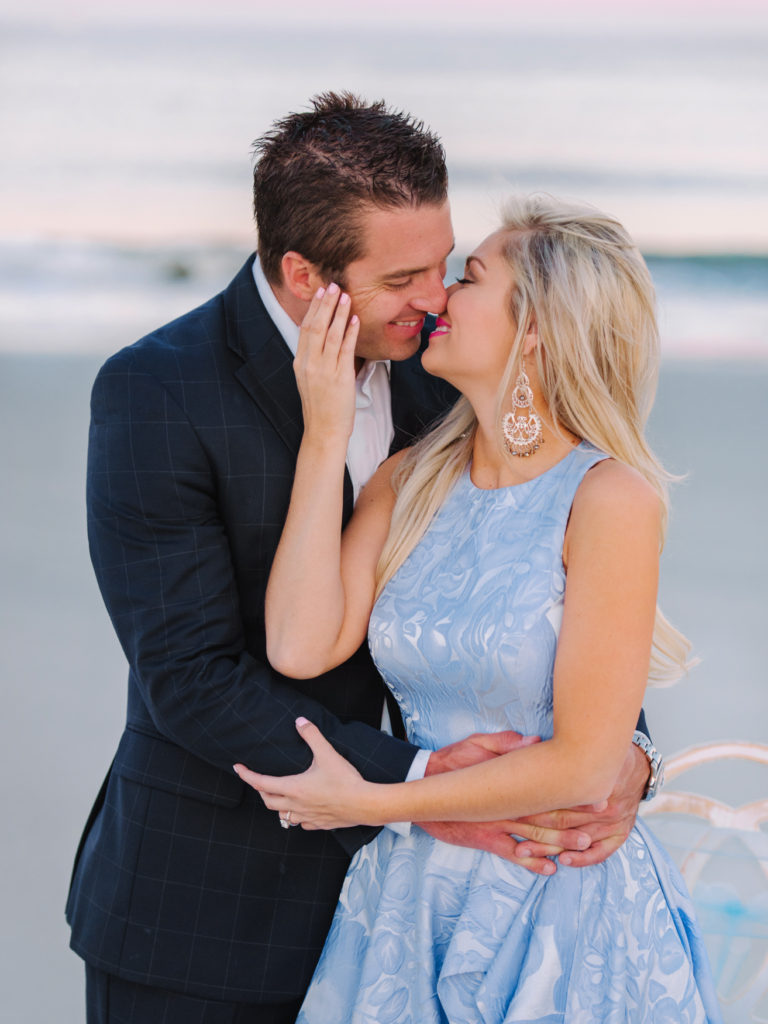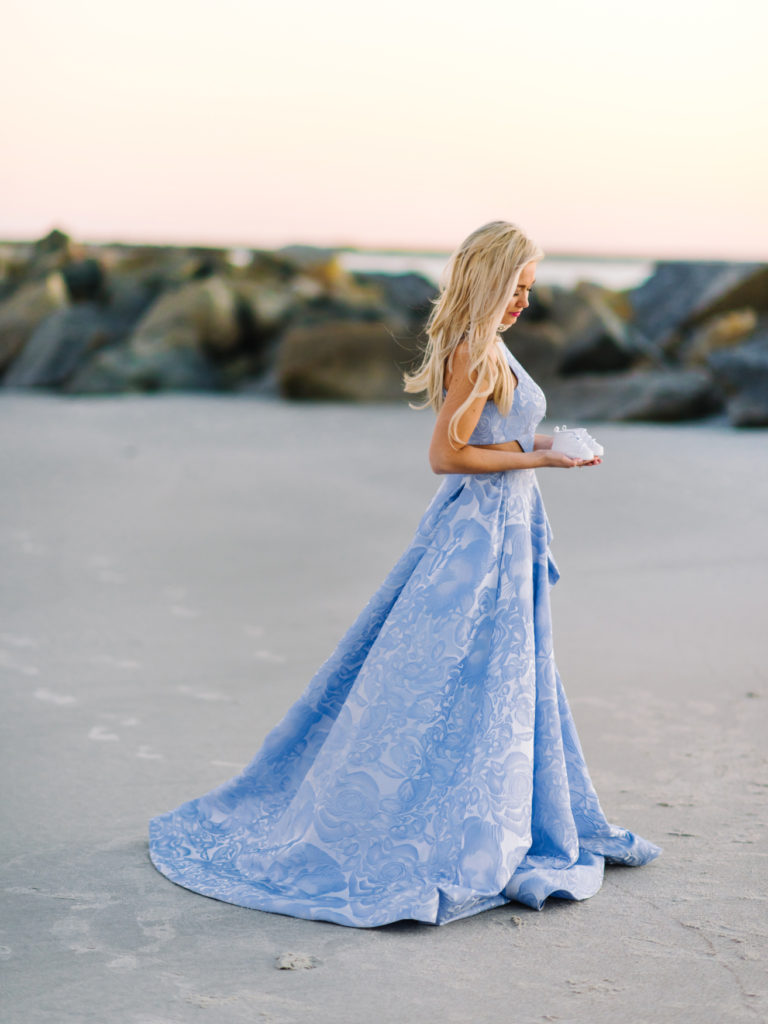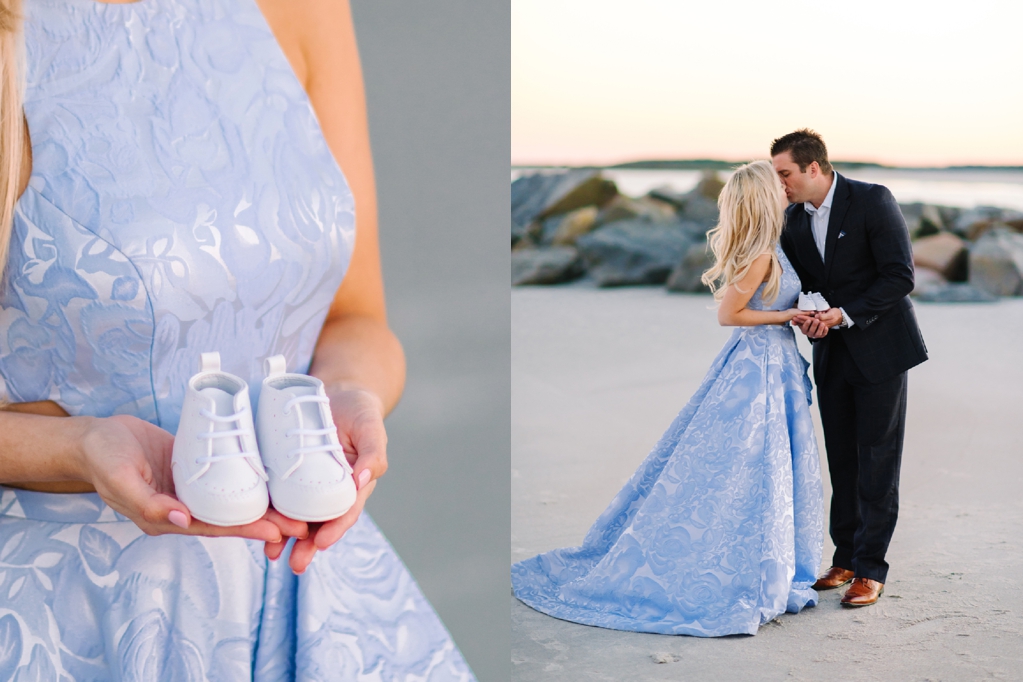 Photography by Pasha Belman | Styling by Stunning & Brilliant Events | Gown: Sherri Hill
My entire life, I was always the girl who wanted a career.  Sure, I loved to love, but I loved fashion and my dream of one day owning a store more than I actually loved the idea of one day getting married and settling down to have my own family.  That was all until Shawn came into my life.  I knew right away that I was completely in love with him and I could remember telling my mom and brother (who knew how I felt about having my own children) that if I ever did have kids, I would want them to be just like Shawn Becker.  Shawn and I would discuss our future family and even make jokes about our sweet little "Bo" (if you remember from our engagement post, we got engaged on Bow Bridge) or "Bernie" (our future daughter-ps. this is NOT the name we would really name her).
After we got engaged, the wedding planning started.  I knew I wanted Pasha Belman to be our photographer and he was already booked for this spring, I wanted a Spring wedding, so we decided to wait until Spring of 2018 to get married, so we could have him.  We had booked our venue, our quartet, our photographer, and our engagement pictures when I thought I was coming down with the flu.  My body was aching and I couldn't eat anything.  That was very rare for me as I do not go an hour without eating.
Shawn and his dad were working on the lake house and I spent the weekend in the hotel making a few stops by the house to see the progress.  Brennan and mom were going to SouthPark on that Saturday so I decided to meet them.  There, I could barely walk around and felt worse as the day went on so I headed back to Lake Norman to our hotel to call it a day.  On Sunday, I still wasn't feeling any better.  Mom was heading back to Tazewell from my brother's so I had her bring me some Phenegran by the hotel.  I can remember saying to her "If I am not better tomorrow, I am going to go to Dr. Shrader (our family physician) tomorrow.  Earlier that day, I stopped by Target (self checkout) to get a couple pregnancy tests JUST in case.  Mom headed home and I told Shawn I was going to take a bath.  He had NO idea I was going to take a test until I came running out of the bathroom minutes later, bawling crying that I had taken a pregnancy test and it said I was pregnant.  Bless his heart he JUMPED out of the hotel bed and just held me.  I know he was so excited as he has wanted children for a long time…I look back and think "wow, how lucky am I to have a man in my life who sets his feelings and anxiety aside just to make me feel like everything will be ok?"  I literally just kept saying "oh my gosh I cannot believe this is happening." I kept saying over and over "but we aren't married."
I have tried very hard my whole life to be a role model and live a life that not only my parents would be proud of but other parents would want their daughters to look up to so to say I was disappointed in myself would be an understatement.  I want you to understand when I say disappointed, I was disappointed in myself that we didn't take ALL of the precautions that we should have before getting married, NOT disappointed that we are actually having a baby. Any plans we had made, well-you know the saying you can make plans but the Lord's purpose will prevail.  Boy did his purpose prevail.
I immediately told Shawn I HAVE TO CALL MY MOM.  She was only an hour or so down the road.  So I gave her a call, still crying.  It went something like "Hey mom, can you pull over, I have something to tell you…I took a pregnancy test and it says I'm pregnant…" DROPPED CALL.  She called me back a few minutes later…she had heard what I said but OUR PHONES DROPPED THE CALL WHEN SHE WENT THROUGH THE TUNNEL IN VIRGINIA! I just knew she was SO upset, I figured she would start screaming at me, but she didn't, instead she kept saying "oh my gosh, Whit, this is FANTASTIC, I am so excited, this is such a miracle, oh my gosh!"  I kept asking, "WHY ARE YOU SO EXCITED?!"  I didn't understand her excitement and I think I actually wanted her to yell and scream at me.
I made Shawn immediately take me to Concord to my brother's so I could tell him.  I wanted somebody to be upset with me.  Brennan goes, "that would be really cool if it's true but I know it isn't because you don't even want kids," haha.  SO he and Shawn made me take another test and sure enough, it read PREGNANT.  I then Facetimed my dad to tell him and he was equally as excited.  Now looking back, I wish I had told them in a "cooler" way, but we are so close, there is no way I couldn't not tell them immediately.
The next morning, Shawn had to head back to Myrtle and I drove home to Tazewell.  He wanted me to go back to Myrtle with him but I needed to be alone with all of these "baby" thoughts and start believing that this is really happening.  On the way home, I scheduled an appointment with an OBGYN in Lake Norman as I thought that would be better for Shawn to make the appointments and in 8 or so months, we would be "living" at our lake home.
As the days went on, I had morning sickness but it lasted the entire day and evening.  By Thursday of that week, I could barely keep down water so I decided to contact one of our local OBGYN's and I couldn't be more thankful we did.  I told mom the minute we left his office, I was canceling our appointment in NC, that we had found our doctor.  He did an ultrasound to make sure the baby was OK and we got to hear the heartbeat, which was pretty incredible.  We are truly blessed to have such a caring doctor.  Dr. Edwards started me on Diclegis right away and it wasn't for about 5 more weeks that I could finally start to eat a little more.  I tried EVERYTHING that Google said to try for morning sickness and nothing worked.  Literally, for 3 weeks it was a miracle for me to get out of bed and brush my teeth.  Lemonade and Pineapple were the ONLY things I could keep down and around week 9, I was finally able to go to restaurants and eat basic things and by basic I mean Hardee's egg biscuits and cheese fries, haha.
I think during those weeks that I could barely get out of bed, not only did I have morning/all day sickness working against me, I literally was still in SHOCK as to what was about to happen not only in the next 9 months, but in the next year and a half.  We are remodeling our lake home, starting to build our first home, running different businesses in two different states, planning a wedding, AND NOW BRINGING A LITTLE ONE INTO THIS WORLD.
Around week 8 when I could be at work for longer than 3 hours, I began thinking of what life will really be like with a long distance relationship and a new baby.   I am not ready to "quit working."  Stress had set in when thinking how fast October will come, and then April, but I know one thing for sure, Shawn Becker will be the most AMAZING father in the entire world.  He already is.  He is such a good man and assures me everything will be ok.  His excitement had started to rub off on me since we were telling a few more people and they were sharing their excitement with us. For months, I literally only wanted our immediate family knowing.
On April 7th, Shawn, mom, and I went back to Dr. Edwards for a 10 week checkup.  Shawn got to see our little nugget and his smile was something I will never ever forget as long as I live.  Our little baby had it's leg kicked up in the air (mom says that's because I always have to have my feet propped up lol).  They had to do blood work on me and we asked to find out the sex of our baby.  Of course I wanted a girl and Shawn wanted a boy but the truth is as long as it's healthy, we didn't care what we were having.
April 13th, I got a text from Dr. Edwards saying "Congratulations on finding out what the baby is"–I couldn't call him fast enough!  My app wouldn't load so I immediately said "what are we having?????"  "It's a BOY!!!!"  Of course it's a boy!  Shawn has gotten EVERYTHING he's wanted this year, haha (a little inside joke), and Bo will be arriving around the end of October.  His name, Boeing is for the love of planes that Shawn and Brennan have and Everett is Shawn's middle name.
To say that my mom has been amazing is an understatement.  She has literally taken on cleaning my house, my laundry, and hers, plus my brother's apartment/laundry, running her business as well as The Retail Therapist and Beach Therapy, AND taking care of me being sick everyday, cooking me breakfast in the morning-at my apartment, bringing me lunch and dinner, as well as taking care of my dad who is in stage 4 kidney failure.  We found out my dad was really sick about the same time I found out that I was pregnant, and I think this is actually giving my mom and dad both something to look forward to.  We HAVE to get my daddy better because 1. he has to teach Bo how to play football and 2.  I have to have my daddy walk me down the aisle.  Plus, it has given mom something to take her mind off of all the stress with dad's doctors appointments and waiting for a transplant.  It is amazing the mom she has been to me the past 26  years, but the mom she is now is amazing.  I literally look at her when she's driving us down the road or sitting with me at doctor appointments or just eating pizza with me, because it's the only thing that tastes good right now, and I am like, "If I am HALF the mom my mom has been to Brennan and I…"  This child we are bringing into the world is SO blessed to have so many incredible people in his life, but to have my mom love and help mother him will be the biggest blessing of all.
To my sweet brother, I am not sure where to begin.  You have been the BEST!!! As you said you "will be the best uncle EVER" and you are certainly right about that.  Little Bo will get to see Disney World a lot because of you and if I could wish he would grow up and be like anyone in this great big world, it is you.
To my TRT ladies, I couldn't do it without you.  I KNOW I say this all the time, but I couldn't.  I have asked my sweet Susan EVERY question imaginable, as she is SUPER GRANDMA, and is so honest and sweet with me.  She knew how I felt from almost the minute I found out I was pregnant and has been so comforting and supportive since day one.  Vicki- you have been such a stable rock, understanding where I was coming from, yet praising where we are and truly taking care of the store and its needs as if it were your own, including working longer hours than you signed up for. And to my sweet Victoria, this baby is going to be so blessed to get to be loved by you.  You are so sweet and patient with everyone and I am blessed to have you take care of the tanning salon as you do.  I will never be able to express just how thankful I am for each of you.
Since finding out what we are having, it has been fun shopping a little for him.  With every little outfit I see, I wonder what Bo is going to look like, what is he going to be like.  I wonder what kind of mom I will be, HOW will I be with him? I've never even held a baby that I can recall so this will all be very new to me.
A few weekends ago mom and I picked him up his first Christmas onesie and we have gotten him some of the most adorable outfits at Janie and Jack, oh my gosh I LOVE that store!  Of course we couldn't leave the store without an airplane sweater and bowtie from uncle/brother Brennan (that is what Dolly "calls" him). My dad has bought Bo a Harley Davidson onesie and a "Born A Hokie" t-shirt.  I am not sure daddy Shawn approves of that one but lets be real, he's a divided baby, haha-Go Hokies!
At first I would question, why, how, why now? and I have been so afraid of what people would think.  I can remember laying in bed, upset, talking to Shawn (and mom) about the show Teen Mom and they were both like "For God Sakes Whitney, you are 25 going on 26, not 15! We both have jobs, we are in love, this is the best thing to happen to us…you can do this! Truth is WE can do this."
It has been so hard keeping this off of social media and just between immediate family for a while.  There are so many times I wanted to ask you all questions, ask for help, or just reach out to all of you wonderful mamas out there.  I want to thank each and everyone of you for your support over the years.  I am not sure how we will approach motherhood and sharing Bo with this world, but keeping him from you all though the first trimester was way to hard!
I am now 16 weeks and cannot believe just how fast time is flying.  I know when this little baby firsts kicks, and I am able to first hold him, every fear and every doubt will go away. Sometimes, one thing can just change the course of your whole life and luckily for me, in this next year, we will welcome sweet baby Bo and I get to marry the man of my dreams.
Here's a little rundown of my first trimester:
How far along:  16 weeks this week!
Gender: Boy
Size: Hass Avocado
Due Date: October 31st-Halloween!
Sickness: All day morning sickness from about 9 a.m. and lasts till I literally fall asleep.  I have been exhausted since before I even knew I was pregnant and have had really bad headaches. The headaches were the worst around week 13-15.  I am currently still on Diclegis but I tried going a week without it and was sick 24/7 again.
Advice for Sickness: Sea Bands, Sour Patch Kids, Peppermint Gum
Cravings:  The first 10 weeks, I could only drink lemonade and eat pineapple after 2 p.m.  Crackers did not help me at all and sprite was the WORST thing to drink, still is.  When I started feeling better, I wanted sandwiches-ham of course, but you cannot eat deli meat unless "heated" soooo.  I couldn't drink coke for the first 11 weeks, but around week 12 I was able to have half of one, and then would only drink a little in the morning to get me going.  I still drink a lot of lemonade as well as blue powerade-ON ICE.
Aversions: Bananas, Captain Crunch Cereal, Sloppy Joes
Weight Gain: I lost about 9+ pounds with my sickness, but I have started to gain it back now that I can eat.  I am still not really showing.