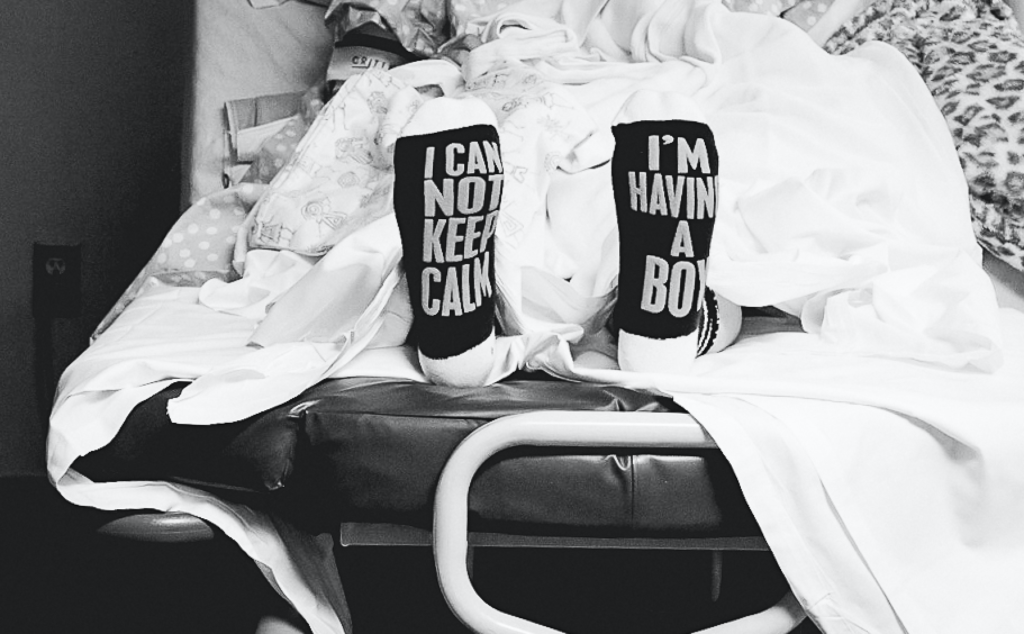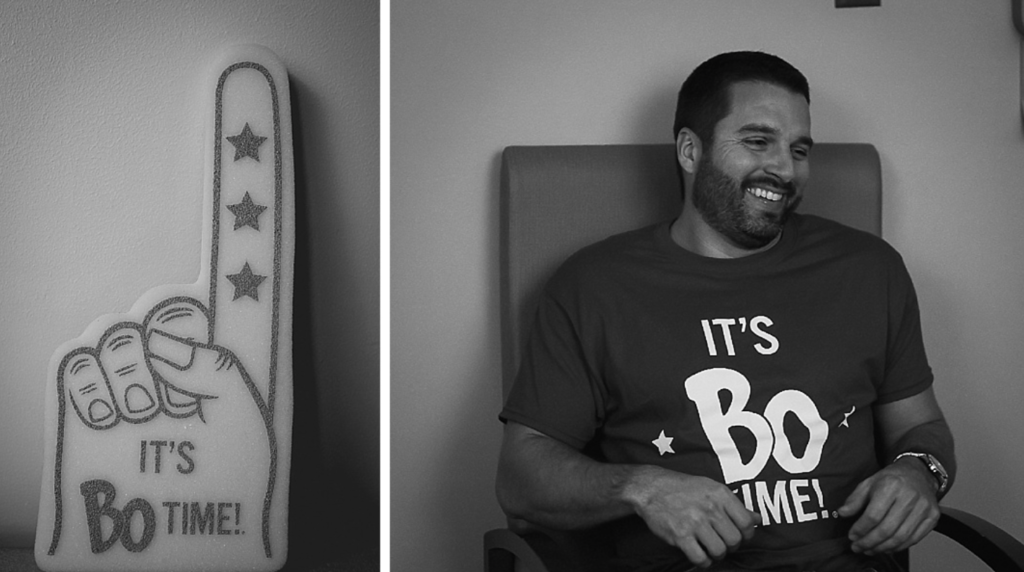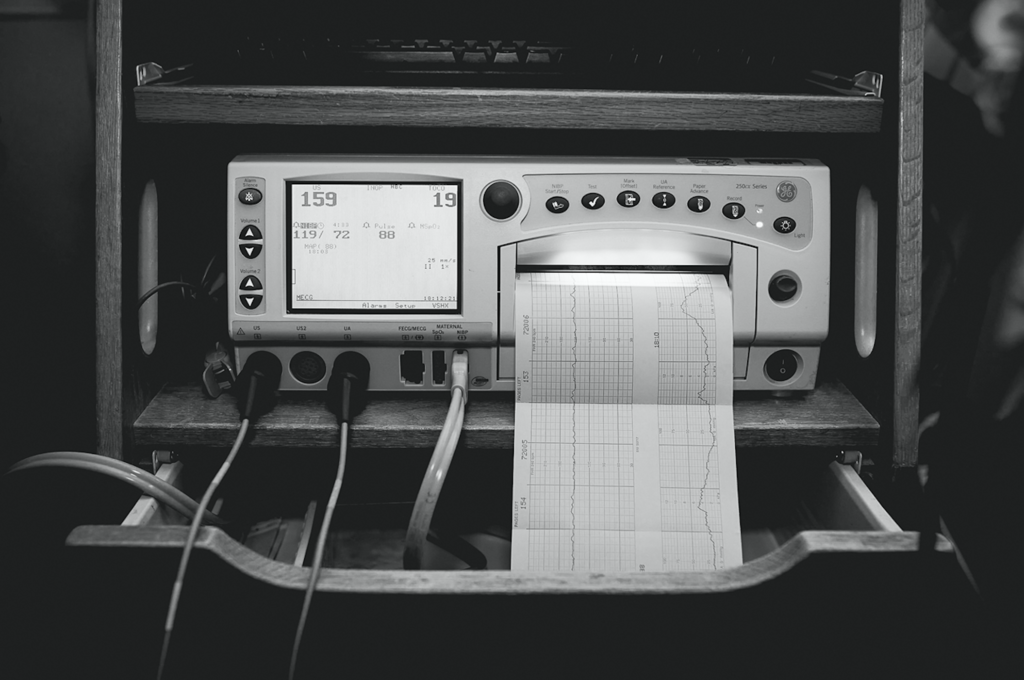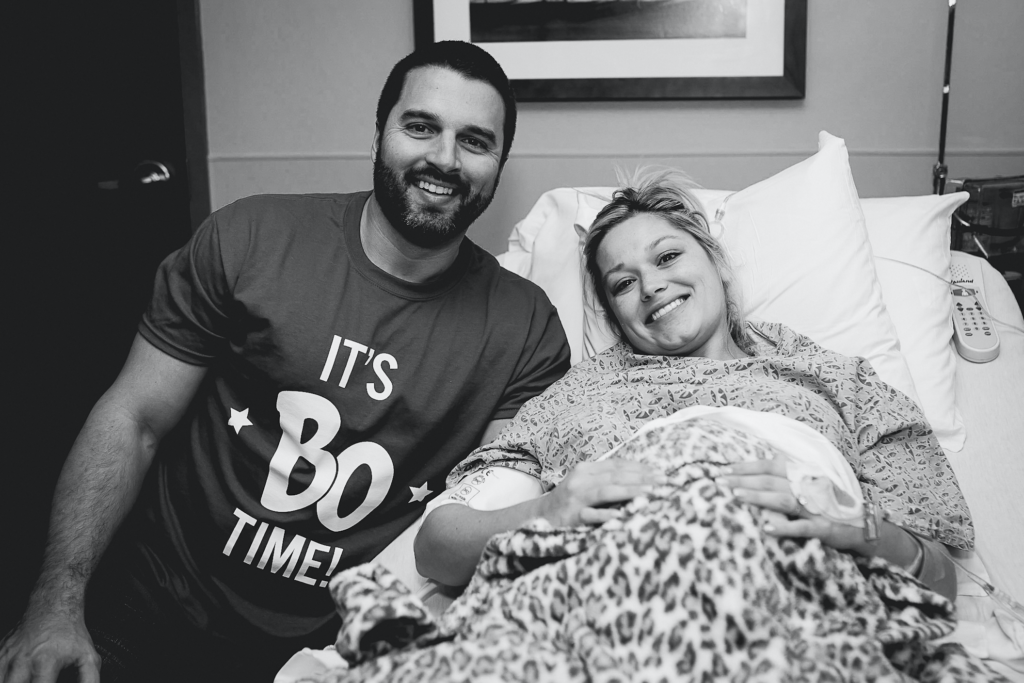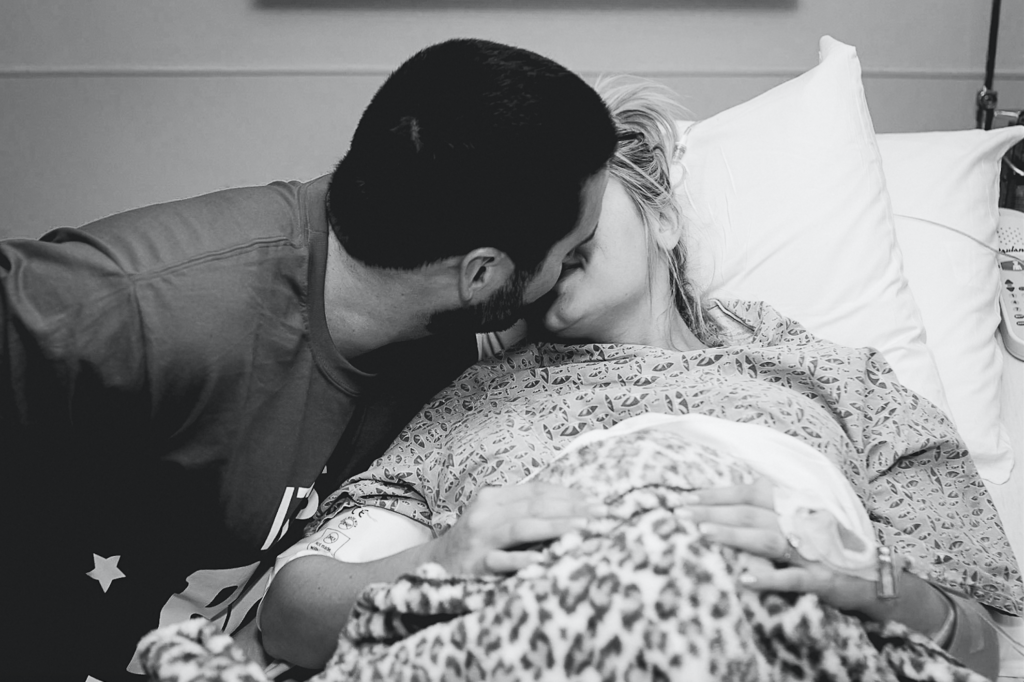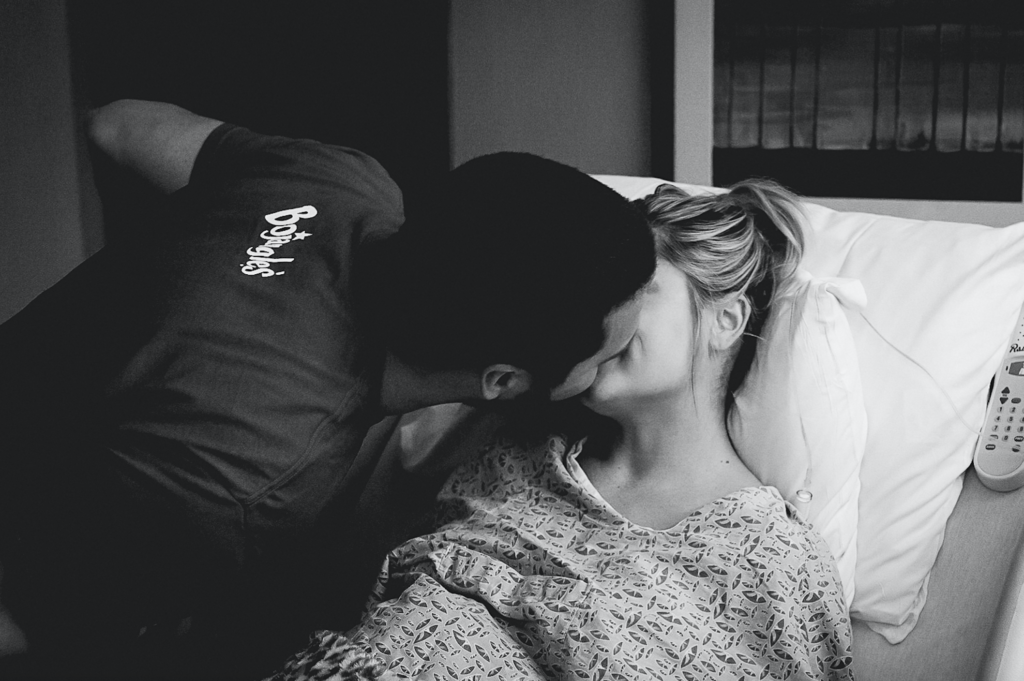 The last time I was riding down the road writing a blog post, mom, Brennan and I were on our way home from Myrtle Beach! Shawn and I had JUST GOT ENGAGED in New York City (see post here) and had flown back to Myrtle Beach to spend a couple of days there, so they greeted us at the airport and was my ride home back to Virginia.  While we were driving home, I worked on our "We're ENGAGED" post.
Fast forward 10 months, and here I am writing Bo's Birth Story as Shawn, Bo, and I are on our way to Myrtle Beach for the first time since he arrived.
As many of you know, Shawn lives in Myrtle Beach, SC and I live in Tazewell, VA. We have a lake house in Lake Norman, NC, as it is halfway between us. Hopefully after the first of the year, I will be able to spend most of my time in South Carolina, but for our entire relationship, it has been long distance.
For the last 9 months, life has been a little hectic, traveling while pregnant, working longer hours, and Shawn having to drive to Virginia for our doctors appointments.  We were so afraid I would go into labor and Shawn NOT be there. We talked about HOW I would tell Shawn IF I were to go into labor and who I would call to BRING Shawn to us quickly…Lord knows he doesn't need anymore speeding tickets, lol.
We had our 38 week doctor appointment on Friday, October 20th, so we decided that Thursday, October 19th would be the last day for Shawn to work in SC and he would head to VA to be with us until Bo was born.  We still had some things to put together and figure out (the Halo bassinet, and we had to learn how to install a carseat, etc. hehe).  I am SO thankful Shawn decided to come then, because if we would have waited a couple more days, I would have had to make that phone call to Shawn.
On Friday, we got up, met my mom and headed to Dr. Edwards office.  It was like any other visit.  He checked to see if I was dilated, we chatted a little, and had planned on heading to the hospital to have Bo on October 30th about noon so we could start the labor process and hopefully have Bo on October 31st, his due date.  I was only 2cm dilated then and he said he didn't think Bo would come sooner, but you never know.
We left the appointment and I went back to work and Shawn went to my apartment to set up his "office" in my dining room.  I was supposed to go get the Whooping Cough shot with my mom but didn't really feel that great so I had her cancel it. Shawn and I had maternity photos that evening with Rachel Wells, so got my hair curled and then we headed do pictures around 5:30 pm.  My stomach was feeling a little different but I literally thought I had to go to the bathroom.
After pictures, my parents, Shawn and I headed to Cuz's (one of my favorite local restaurants) to grab some dinner.  There, I didn't really have an appetite so just ordered Mac & Cheese and ate some of my dads salad.  My stomach was really starting to hurt, and as we were casually sitting there chatting, I told them that it was time to go home, I needed to lay down.  I thought Bo was either moving a lot or I really had to go to the bathroom.
We headed home and got all settled into bed.  Around 10:00 pm, I started having the worst stomach cramps I have ever had (I had never had a period cramp in my life so wasn't sure what to expect).  I would go and sit on the toilet and literally bend over in so much pain.  I would grab the towel bar, lay in the floor, walk, you name it-I tried it.  These pains happened every 30 minutes for about 10 minutes.  I, of course, resorted to Google-DO NOT EVER DO, and texted my doctor.  He said I could be dehydrated, so be sure to drink plenty of water, as I had just seen him earlier that day.  So, I started CHUGGING bottles of water, and of course Googled some more.  At this point, I just assumed it was Braxton Hicks contractions since I hadn't had them yet either. 1 am, 3 am, 5 am, 7am, all came and I was still experiencing these same pains.  At 8 am I texted my doctor again, and he said if they kept happening, to come on in to the L & D department and get checked.  Shawn woke up shortly after and I told him about all the pains I was having.  I didn't wake him in the night because I knew IF something was going on, he needed to rest because who knows what would happen in the next 24 hours.  At about 9 am I called Bluefield Regional Medical Center and asked to speak to L & D Department.  I told the nurse that I was having sharp pains every 30 minutes and that they lasted about 7-10 minutes long.  She said there wasn't much they could do until the contractions were about every 5 minutes, so to time them and come on in if they were.
I then decided to call my mom and tell her what was going on. She and my dad were supposed to head to Blacksburg to the Virginia Tech game but she told him to go on-that she didn't think much was going on other than I was having some Braxton Hicks Contractions.  She came down and we started timing my contractions.  She would rub my back and that helped some, but for the most part it was very painful.  They were starting to happen every 5 minutes, at first when we started timing, it was 7 minutes then down to 5 minutes, and would last about 2-3 minutes.  Poor Dolly was up and down with me all night, she KNEW something was wrong.  We were sitting on the couch, she was on my moms lap and we were watching the Hallmark channel,  I was tearing up and I looked over at Dolly and God love her heart, a tear was coming down her face, it completely broke my heart.  I told mom I was going to text my doctor again.  I texted him that the contractions were about 5 minutes apart and were lasting about 2-3 minutes.  He immediately called me and our phone call went something like:
-Me: "Hey Dr. Edwards,"
-Dr. Edwards: "Hey Whitney, it sounds as if you may be in labor, how about you all grab all your bags, I will go ahead and let the hospital know you're coming and I will see you in about an hour."
-Me: "LABOR, Ooooh, ok, we will see you in a bit…"
Let me back up a little here, while we were timing our contractions, Shawn was finishing building the Halo Bassinet and trying to figure out how to install the carseat, the mirror to see Bo, and fasten the carseat.  When I got off the phone with Dr. Edwards I told Shawn that we were in labor and he needed to put our hospital bags (all 10 of them, lol) in the car.  I then started freaking out, bawling crying, and wondering WHAT IN THE WORLD I NEEDED TO DO!  We still had ANOTHER WEEK! I hadn't washed my hair in 4 days let alone SHAVED, and poor Shawn didn't even have time to shower.  My mom ran to her house to grab their "it's Bo Time" t-shirts and we met her at my store.  Saying goodbye to Dolly was the HARDEST thing to do, oh my gosh, it had been just us two for her whole life.
At around noon, we were on our way to the hospital, all 10 of our hospital bags, Shawn, and my mom.  Mom was squeezed in the back of Shawn's truck because we had the carseat in there too.  When we got to the hospital, we checked in and they wheeled me to the L & D department. The nurse up there said "we hear you are in just a little bit of pain."  I followed up by "well, yeah, just a little bit," and we all kind of giggled.  They sent me straight into a room and from there everything happened REALLY FAST.  A nurse came in and checked me.  She had barely put her fingers in (TMI, I'm sorry!) and said WELL, there's his head, you are about 4cm-LOOKS LIKE WE ARE HAVING A BABY TODAY.  My mom says that my face had a look on it she will never forget.  I, of course, start crying again, and mom asked the nurse about what time she thought Bo would be here.  The nurse guesstimated by 11 pm he would be here.  We all then started letting people know he was coming and what time they thought he would be here. Shawn called his family, who was still in Myrtle Beach, and they all hit the road.  My dad was at the Virginia Tech game so mom texted him and he left the game. Now, if you all know my dad, this was a BIG DEAL as he NEVER leaves games early, lol.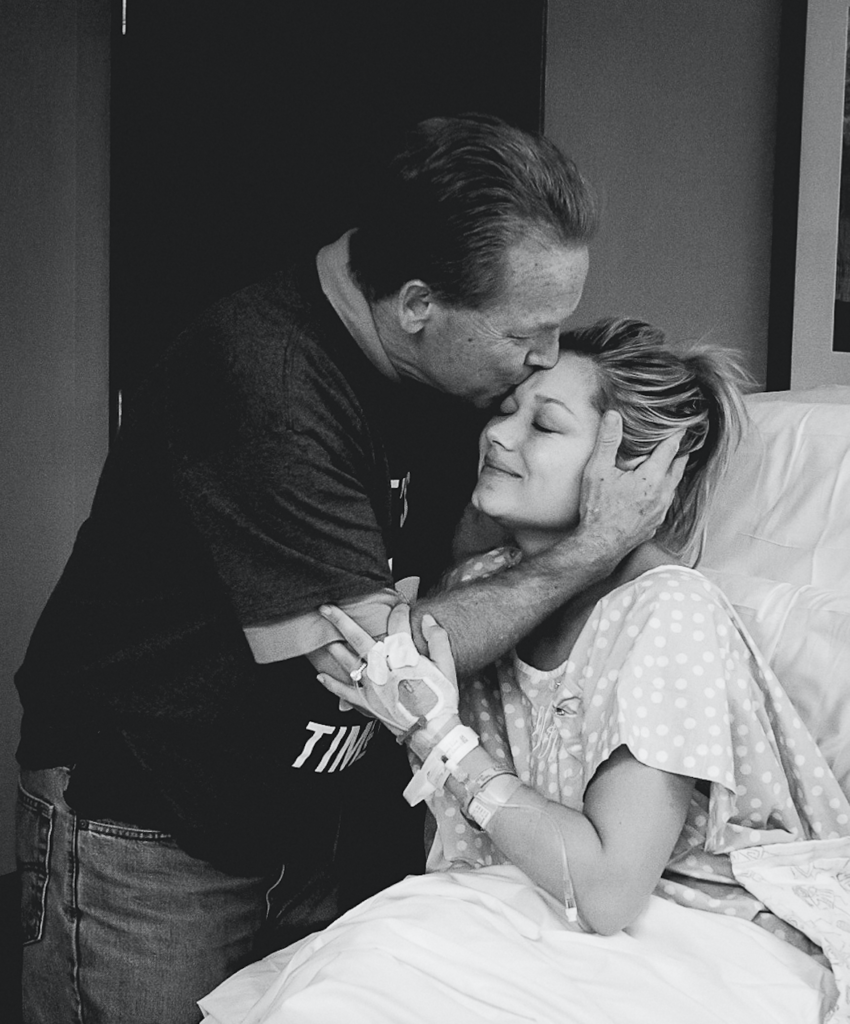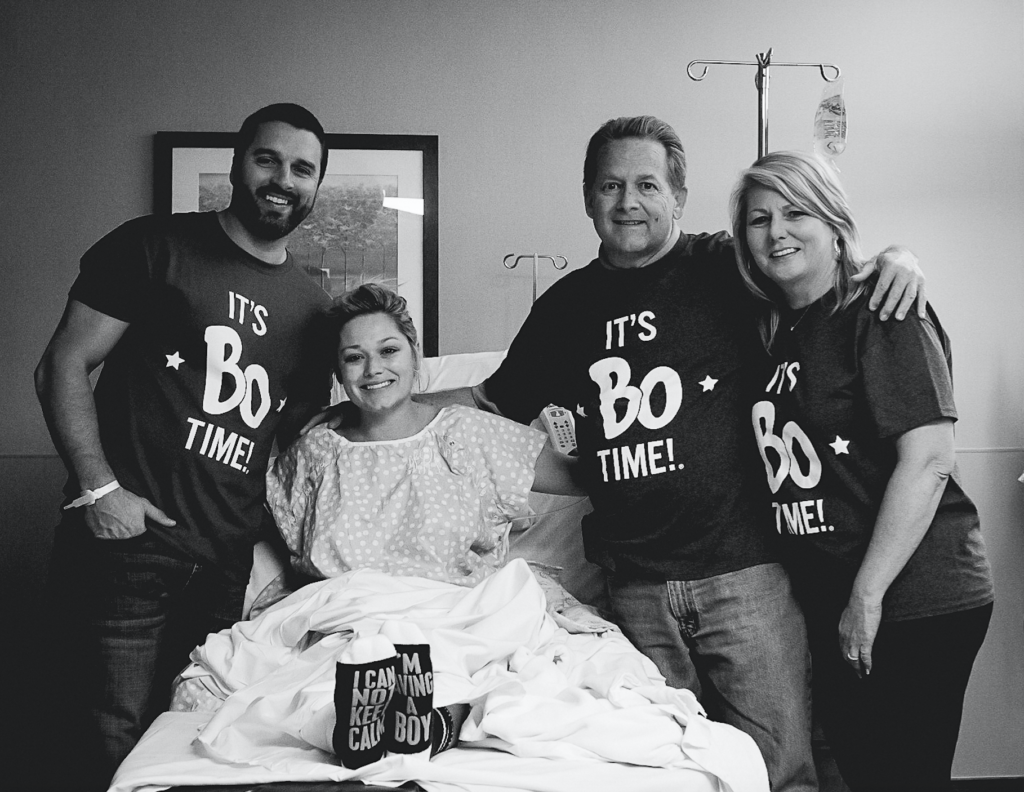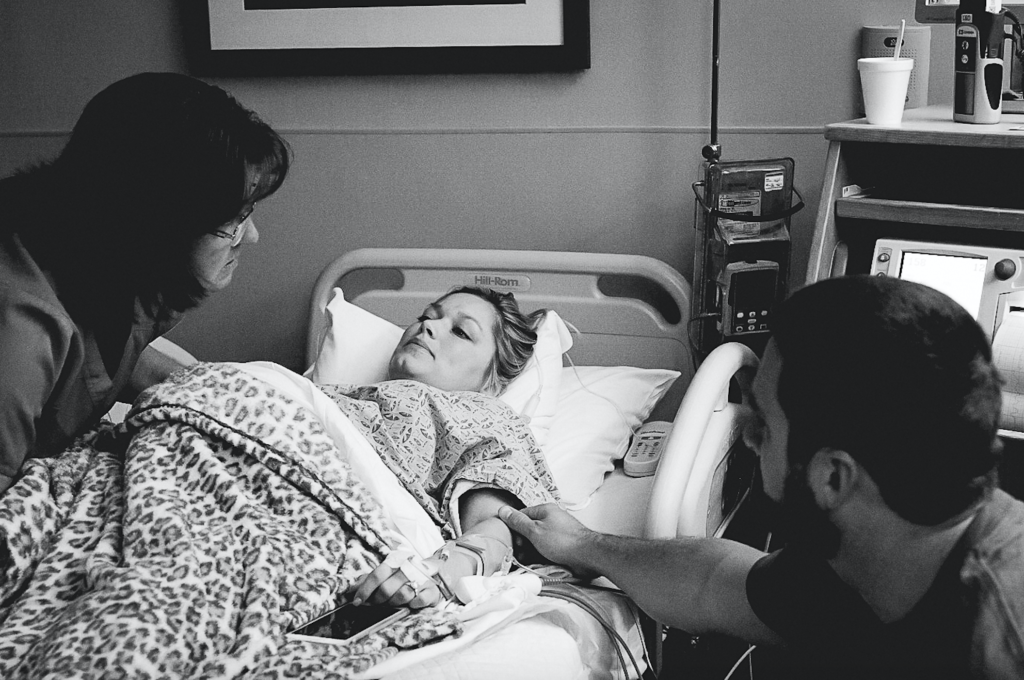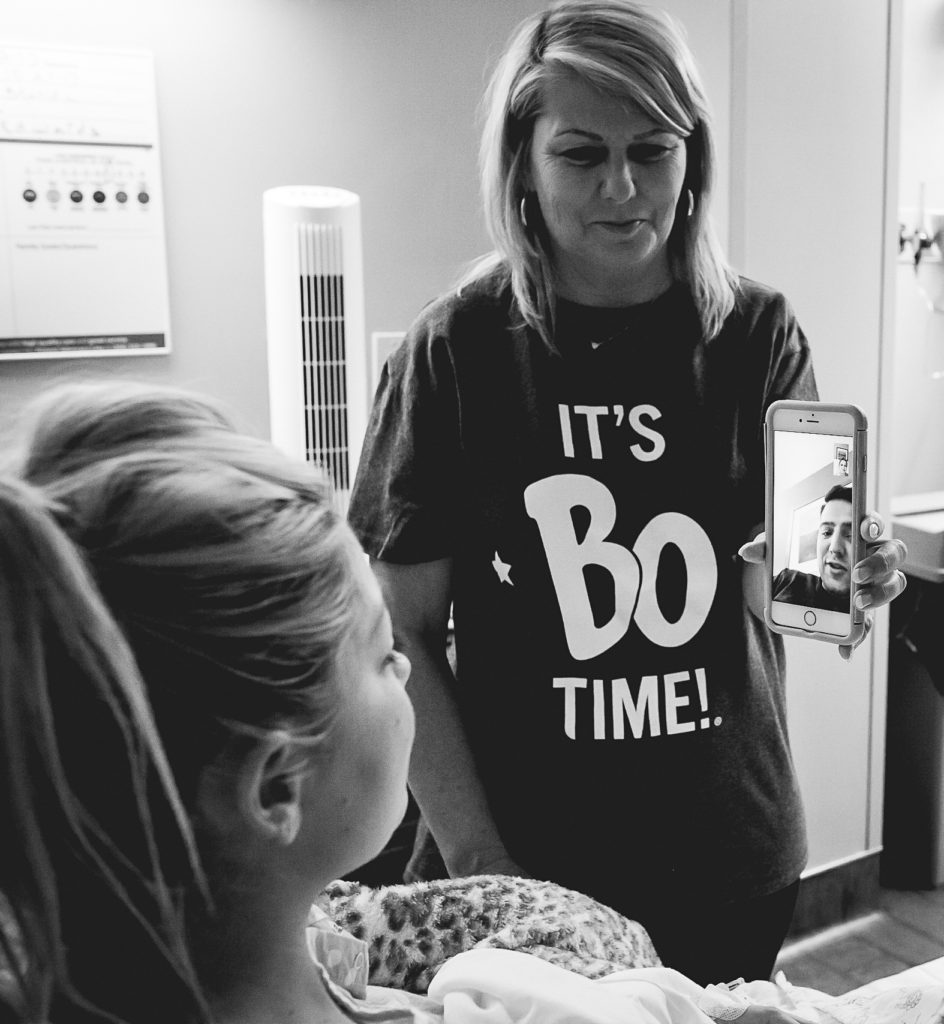 The nurse came back a little while later to take my blood so they could start my epidural.  She said they would soon start the Pitocin.  She checked me again after Dr. Edwards had broke my water and they had started my epidural and I had went from 4cm to 8cm before they could even get the Pitocin started.  It wasn't long after that Dr. Edwards came in and said that Bo should be here by around 8 pm.
Dr. Edwards is a fantastic doctor and I will never forget the care and compassion not only he gave to all of us but his entire staff.  I was literally sad to leave the hospital because for the short time we were there, they had all became like family to us.  Dr. Edwards, like the rest even wore an "it's Bo time" shirt during delivery.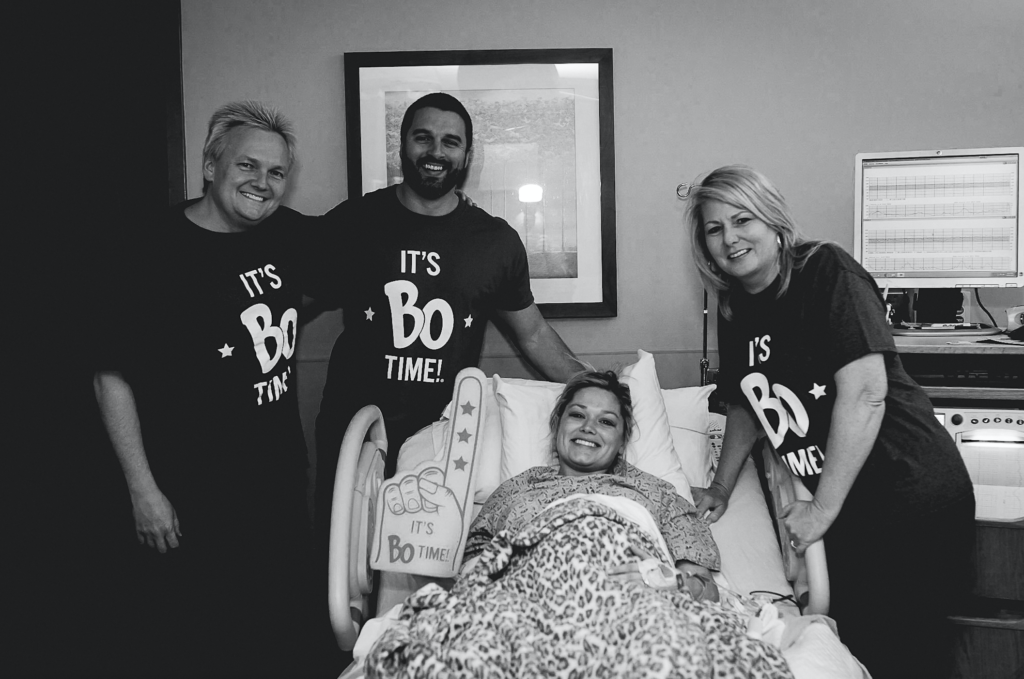 Delivery was so surreal.  I really had no idea what to expect, you always only hear horror stories, but for me, it was not bad at all.  As weird as this may sound, labor was by far the most incredible experience.  With every push, Shawn pushed too, lol, and he was most definitely my strength through it all.  I remember Dr. Edwards telling Shawn to look at Bo's headful of dark hair.  He then asked me if I wanted to look in a mirror-NO WAY!  Bo was kind of stuck so Dr. Edwards used what looked like a plunger that went on Bo's head to help pull him out.  All of the sudden it popped off of his head and I thought Bo's head popped off too, lol.  When Bo arrived, it was like nothing I have ever known in my life.  It was the most overwhelming feeling of love when they placed him on my chest.  It is so true what they say about labor being the only blind date where you know you will meet the love of your life.  After Bo and I had our hour of skin to skin, the nurse and Shawn took him to the nursery to get his weight, length, give him a bath, and let everybody see him through the glass window.  While I was giving birth, I didn't realize there was a pizza party going on in what would be my room.  My dad, Susan, Johnny, Vicki, and Madison, Veronica and Cooper (Shawn's sister and nephew), his mom and dad, my best friend Mary Ann, my cousin Kristen and aunt Keela all were there to welcome Bo when he arrived, texting me pictures of him inside the nursery.  My brother couldn't be there, so my mom had him on FaceTime.  After they got me cleaned up, everyone came into visit and congratulate us on our beautiful baby boy.  There is no greater feeling than seeing so many loved ones so happy, in their "it's Bo Time" shirts.  Shortly after, I was then moved to my own room where we would stay until it was time to go home.  Everyone left (we had him at 8:54 PM and by the time they finished with him in the nursery, visiting hours were over-so everyone who wasn't in the delivery room with me had to go home and come back the next day to meet him) and they brought Bo into our room.  Shawn and I were both excited, worn out (I hadn't slept in over 24 hours), and hungry but all we wanted to do was stare at Bo.  He was the most precious thing we had ever seen and he belonged to us.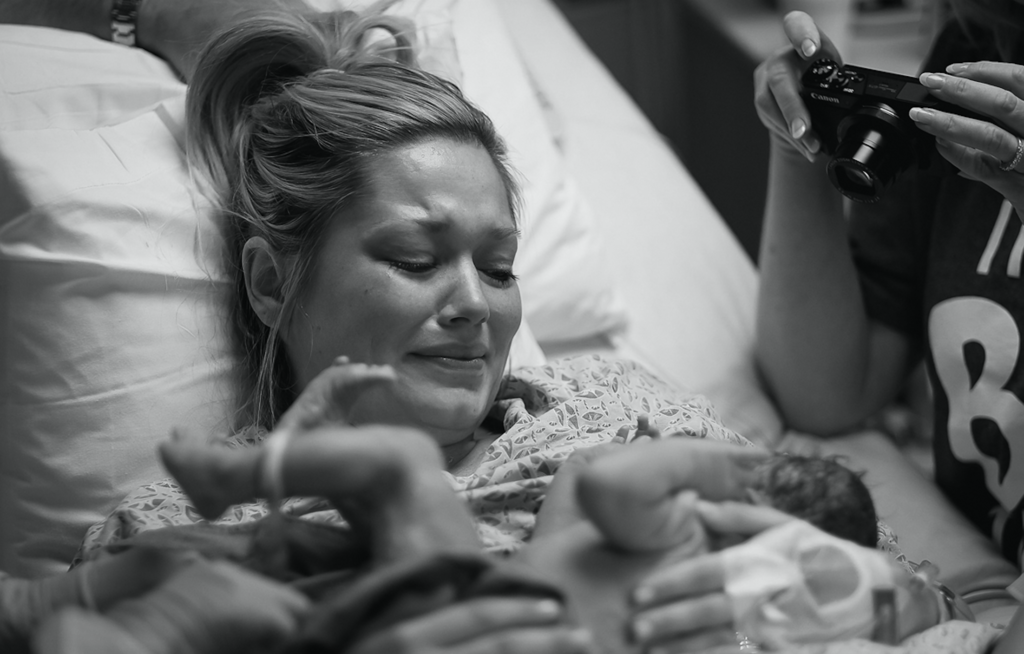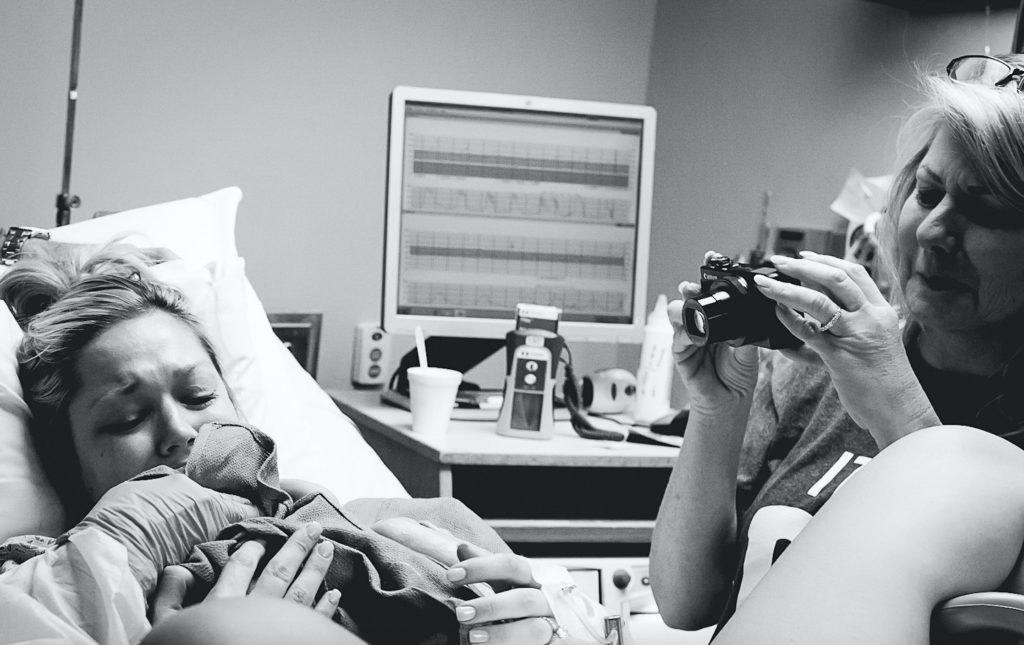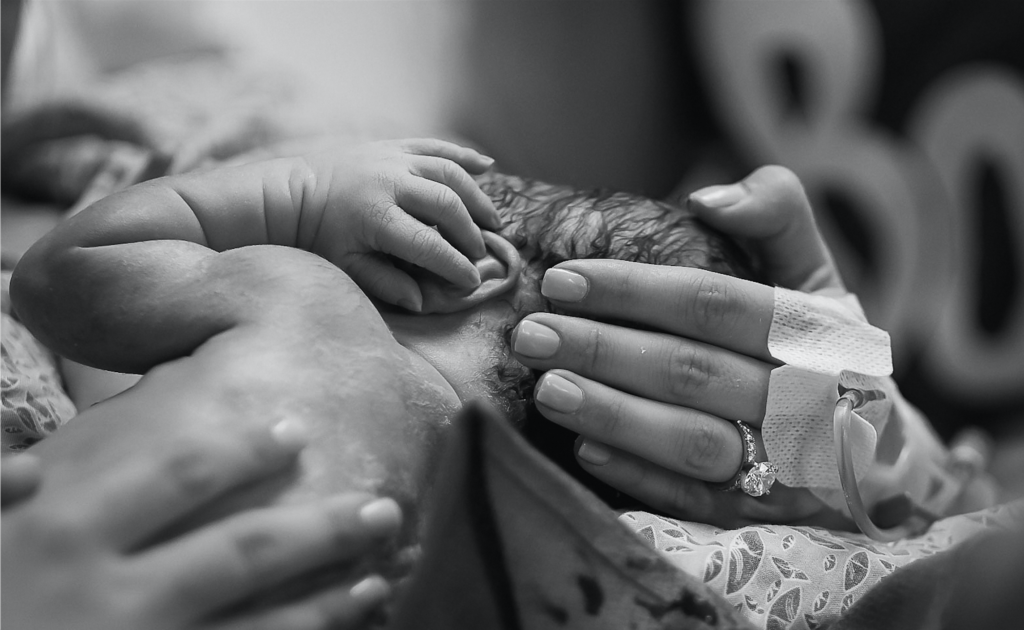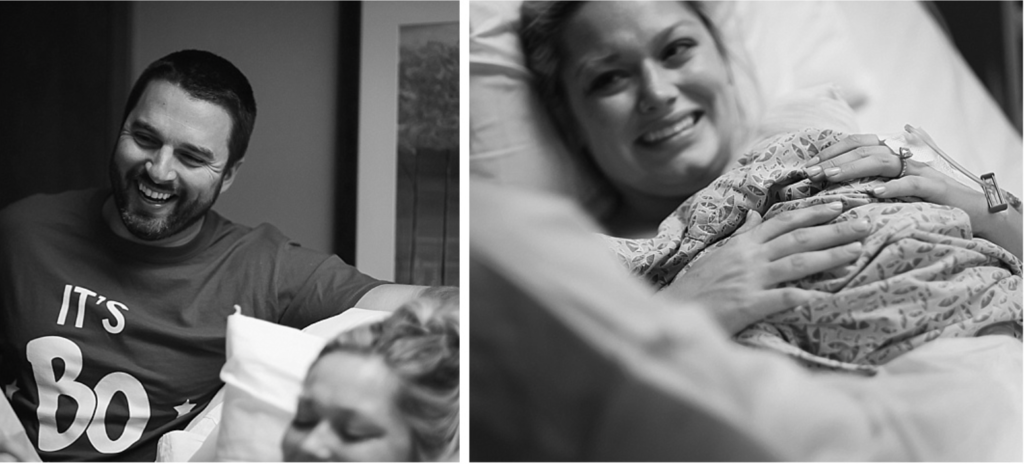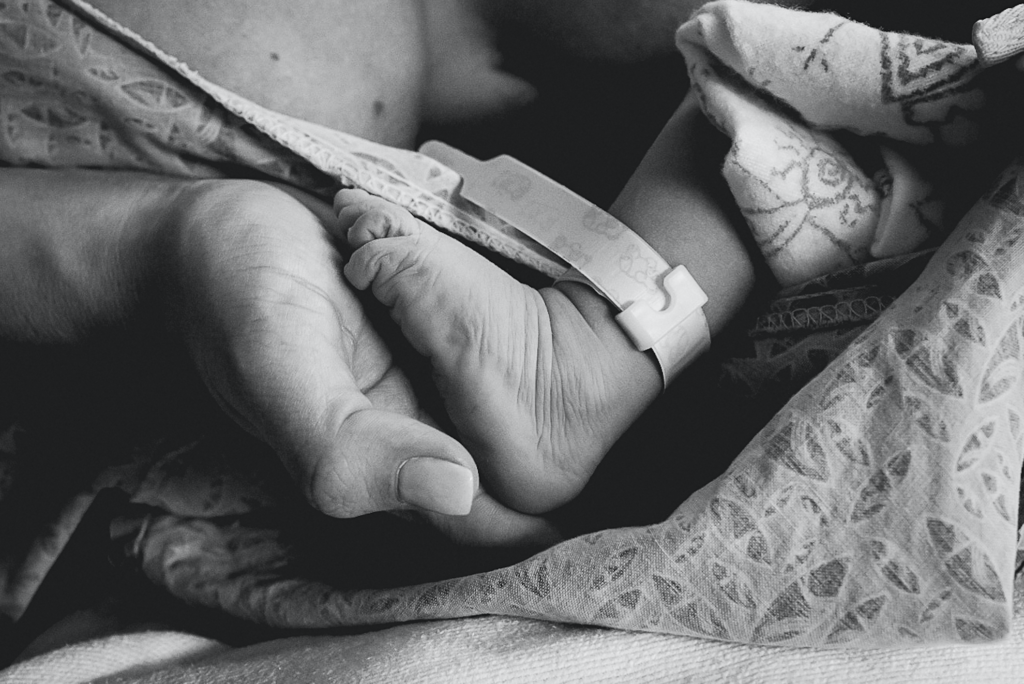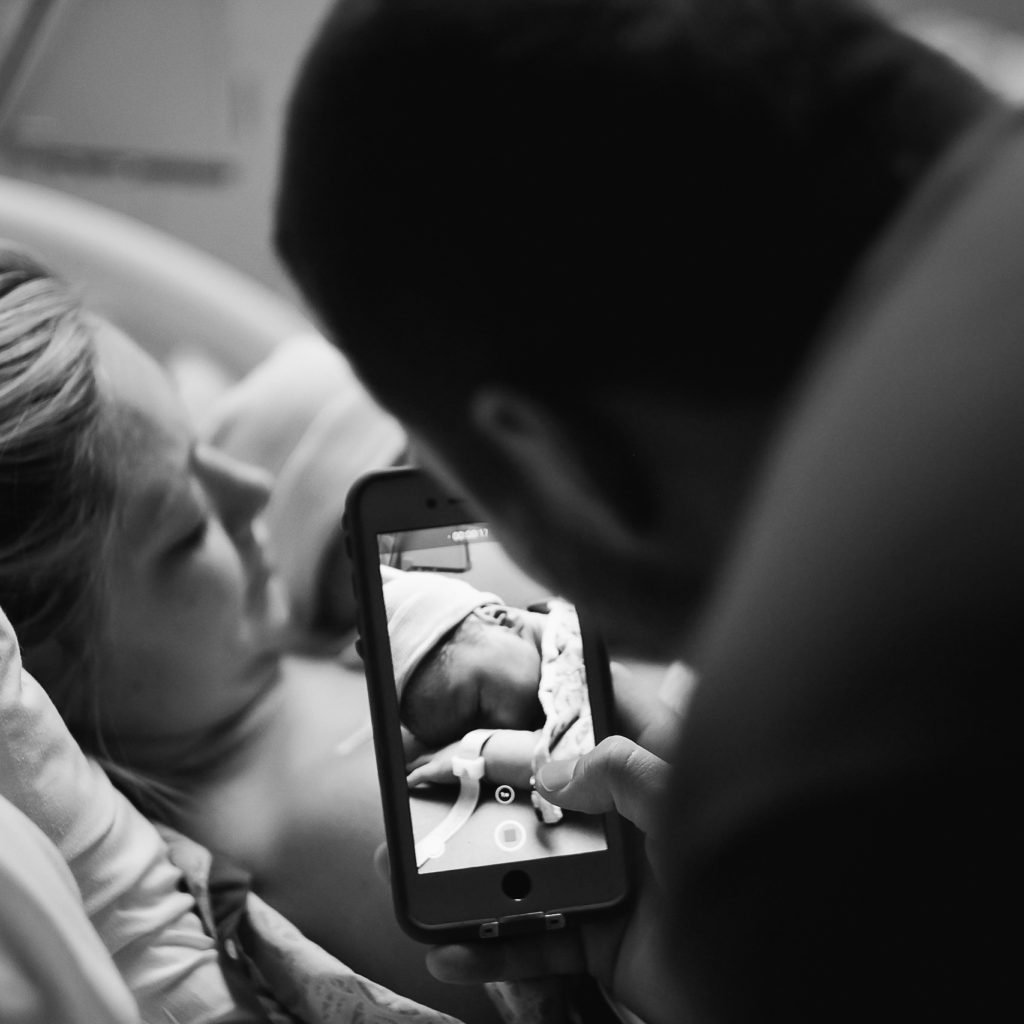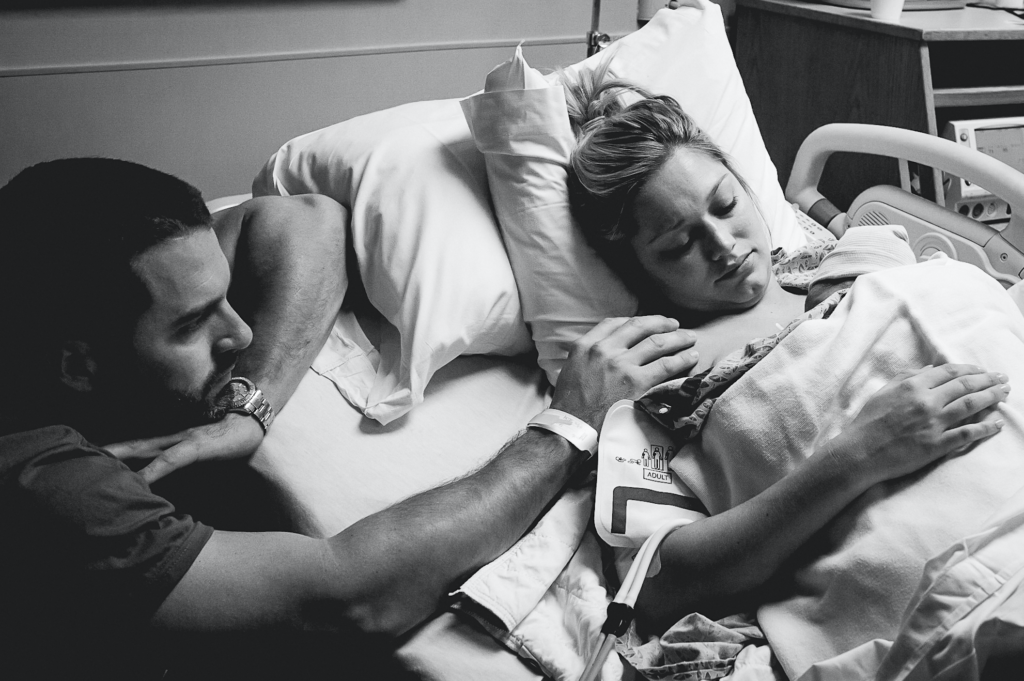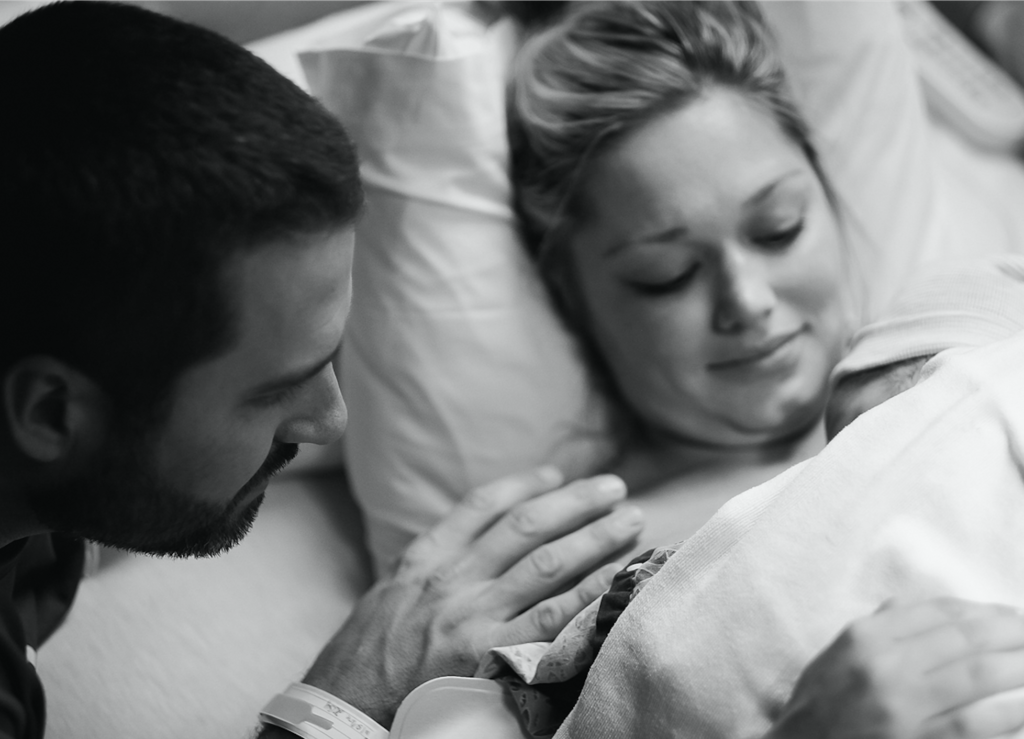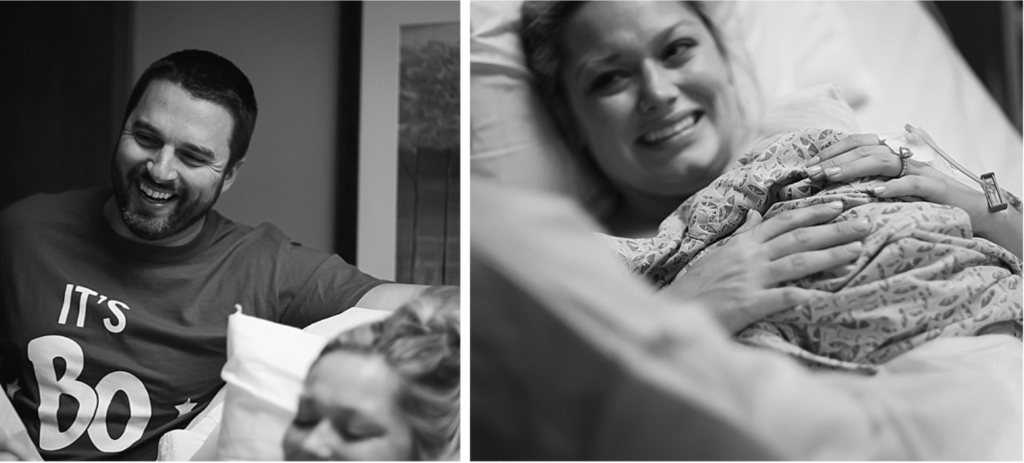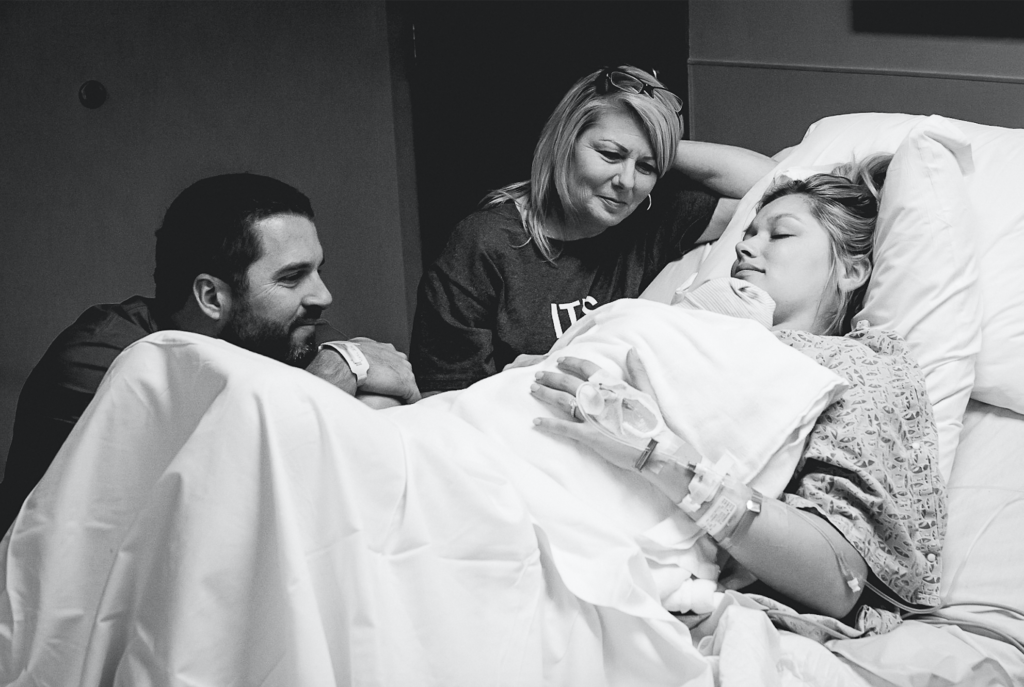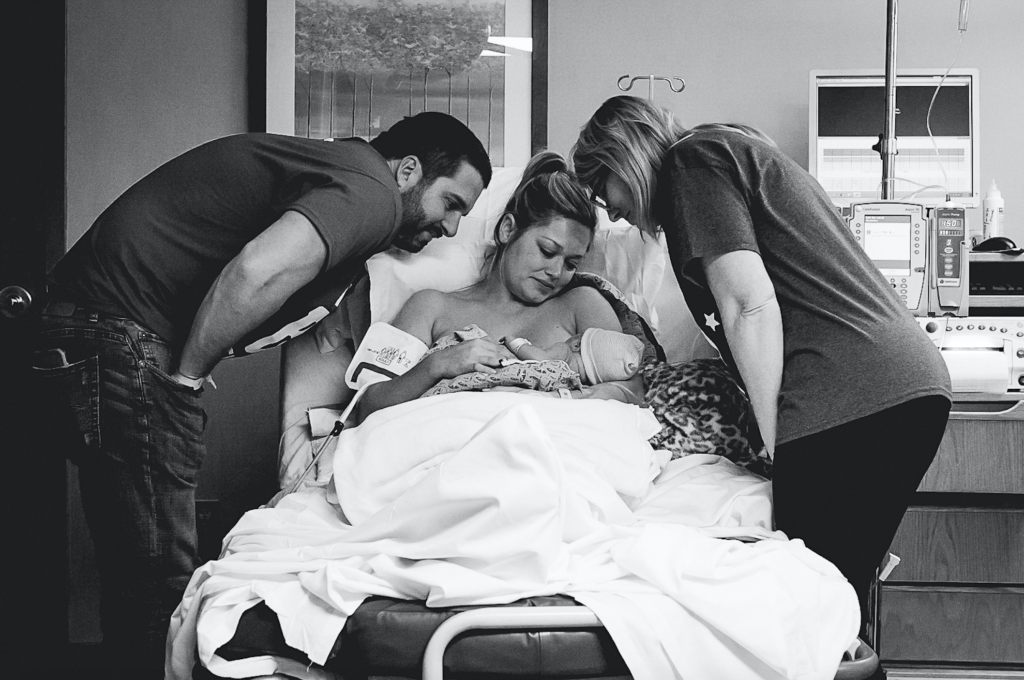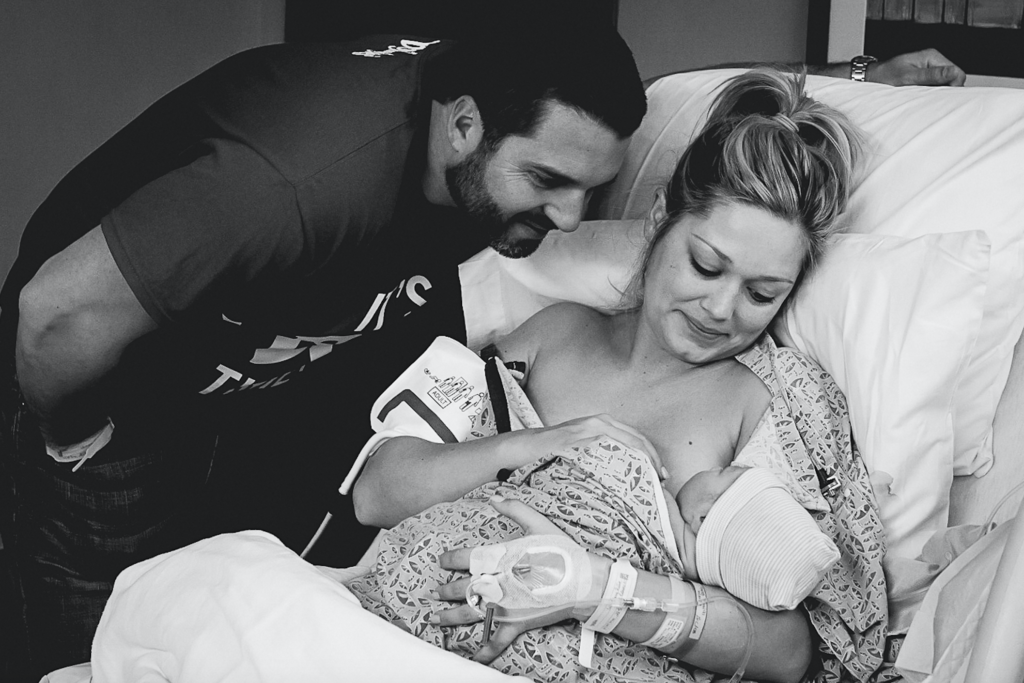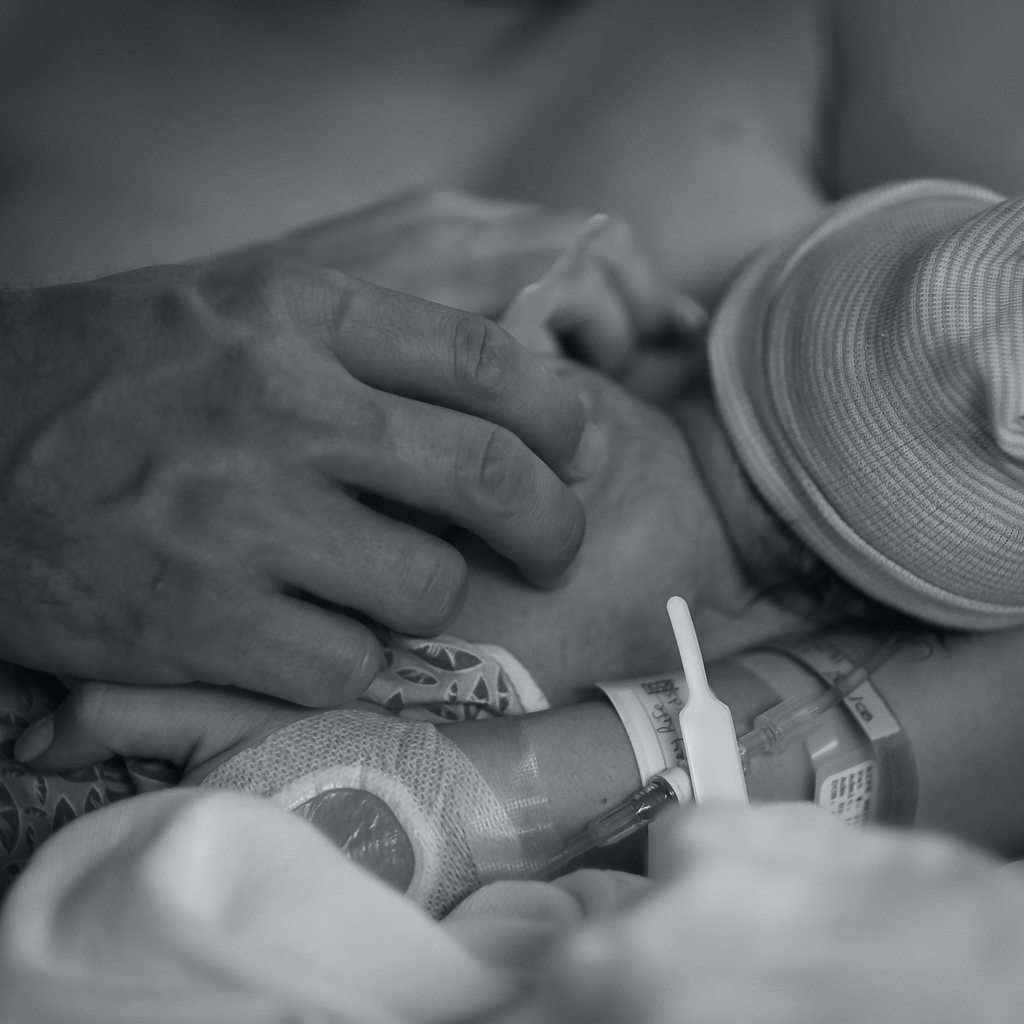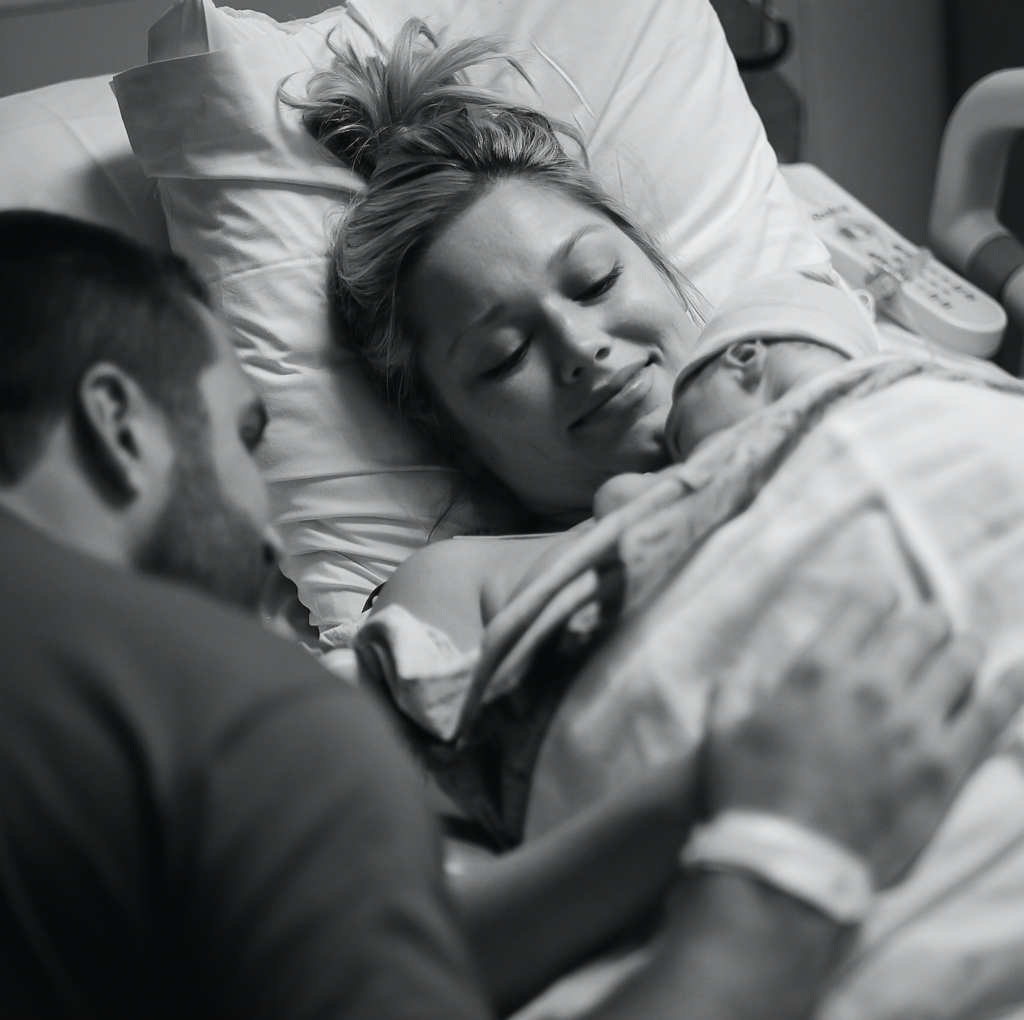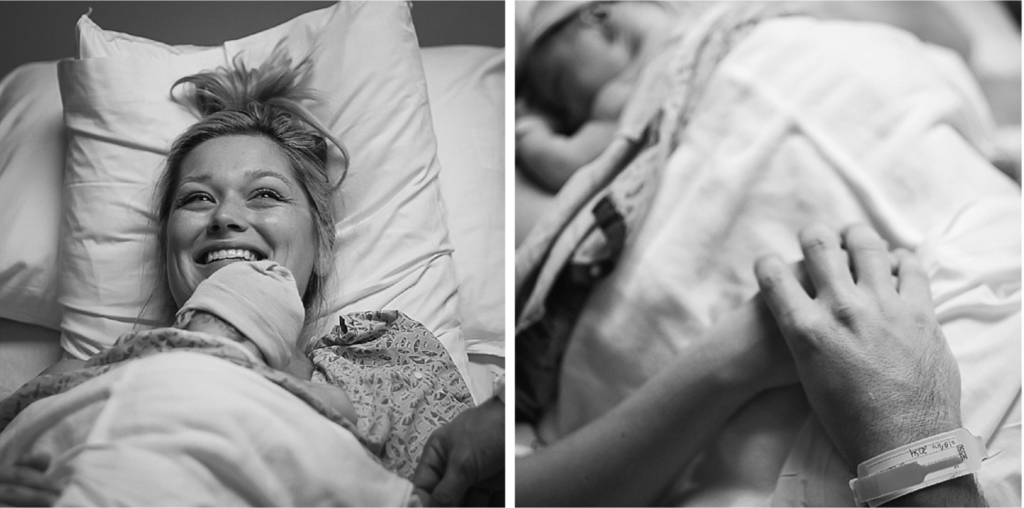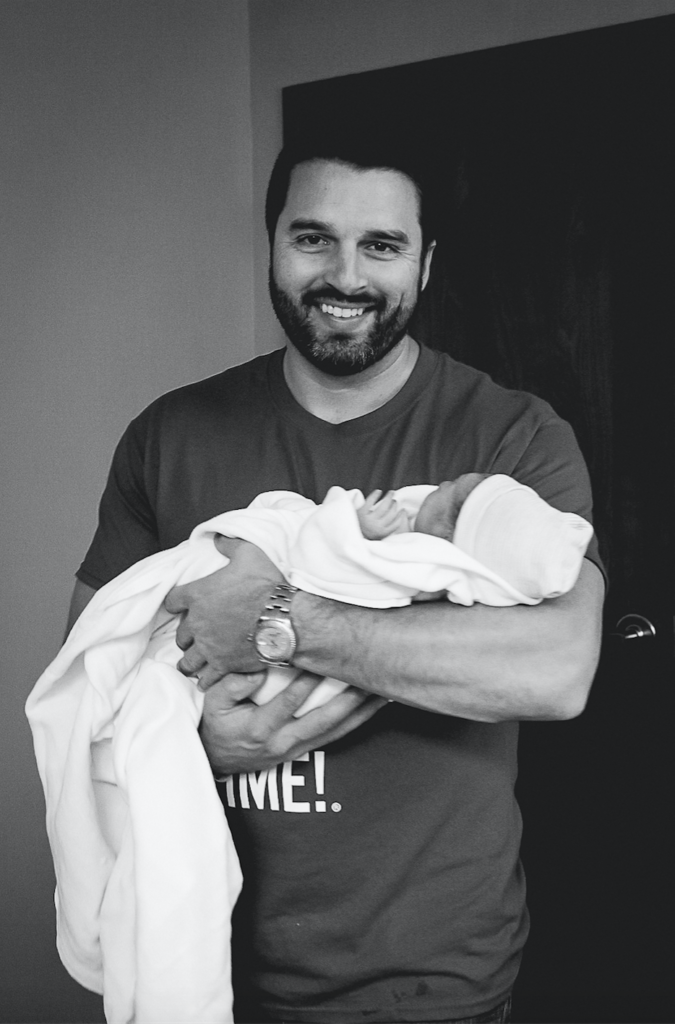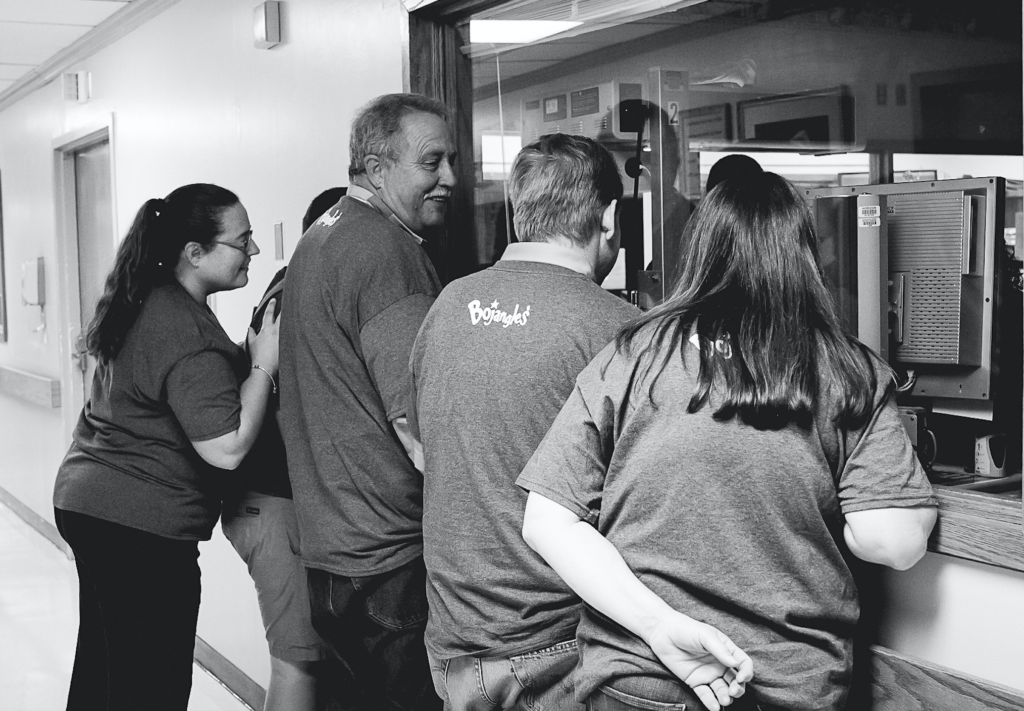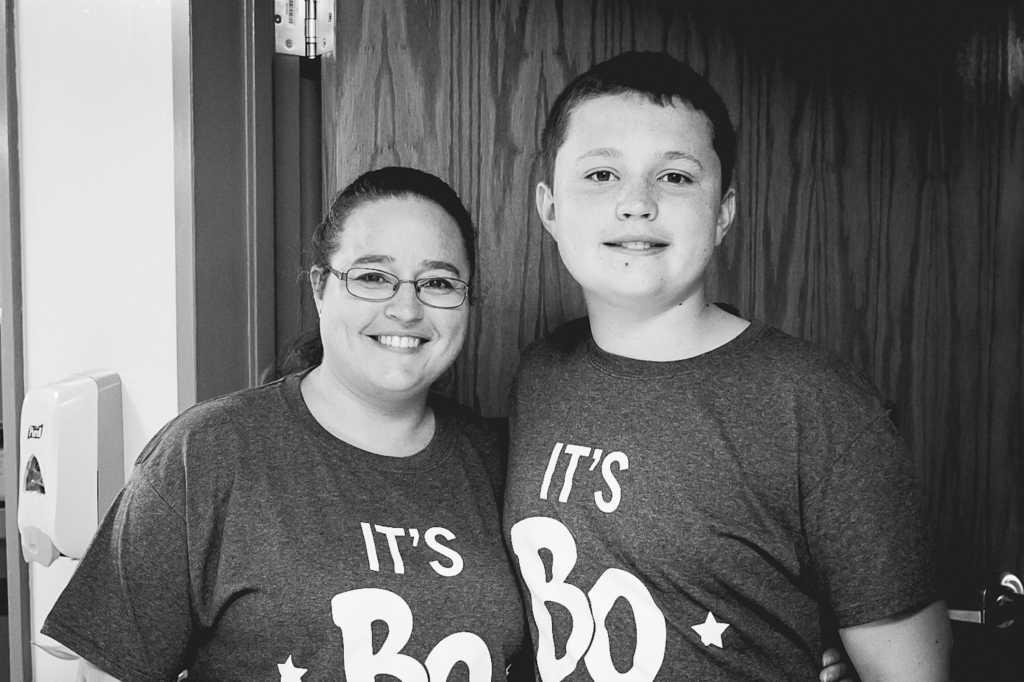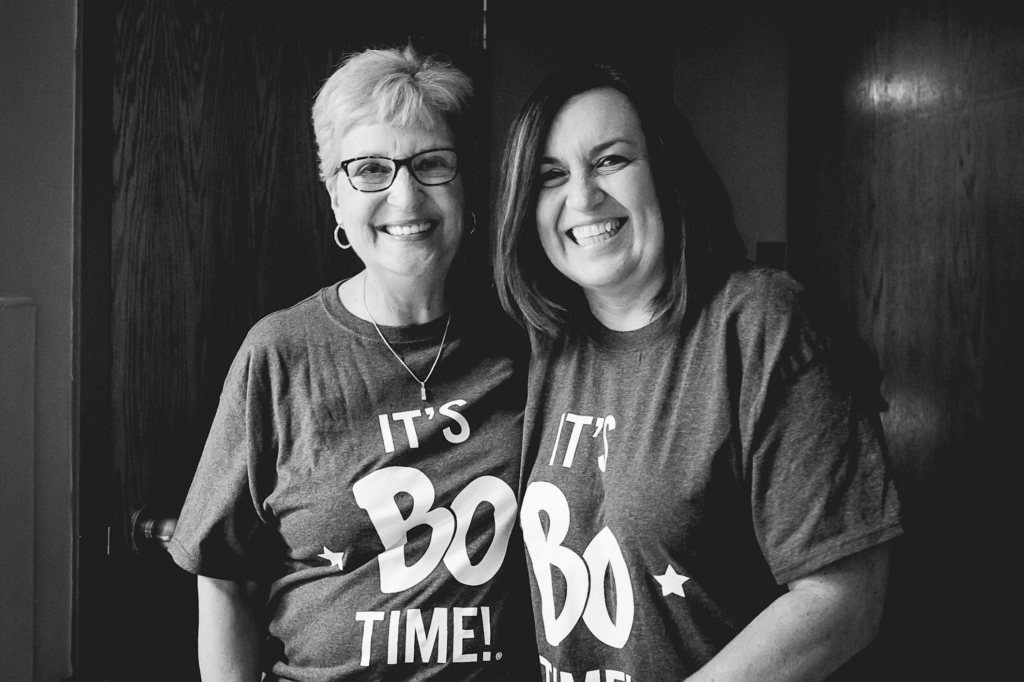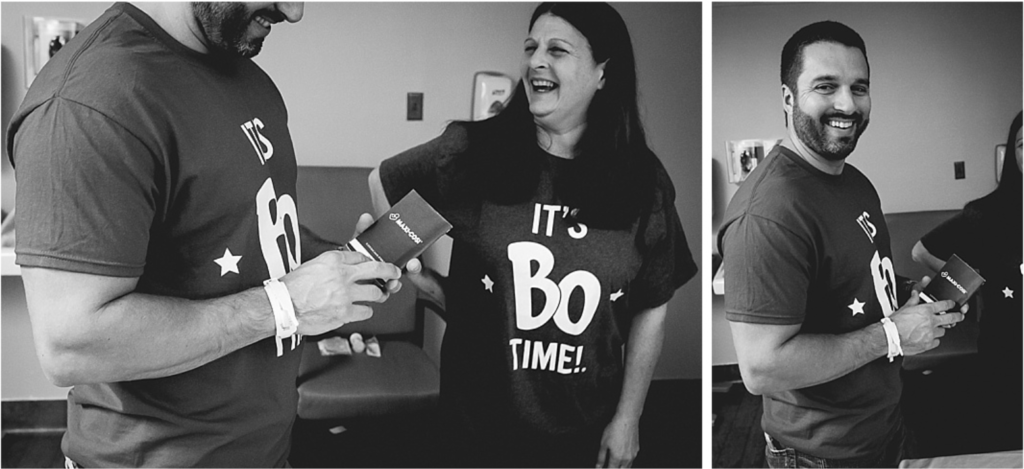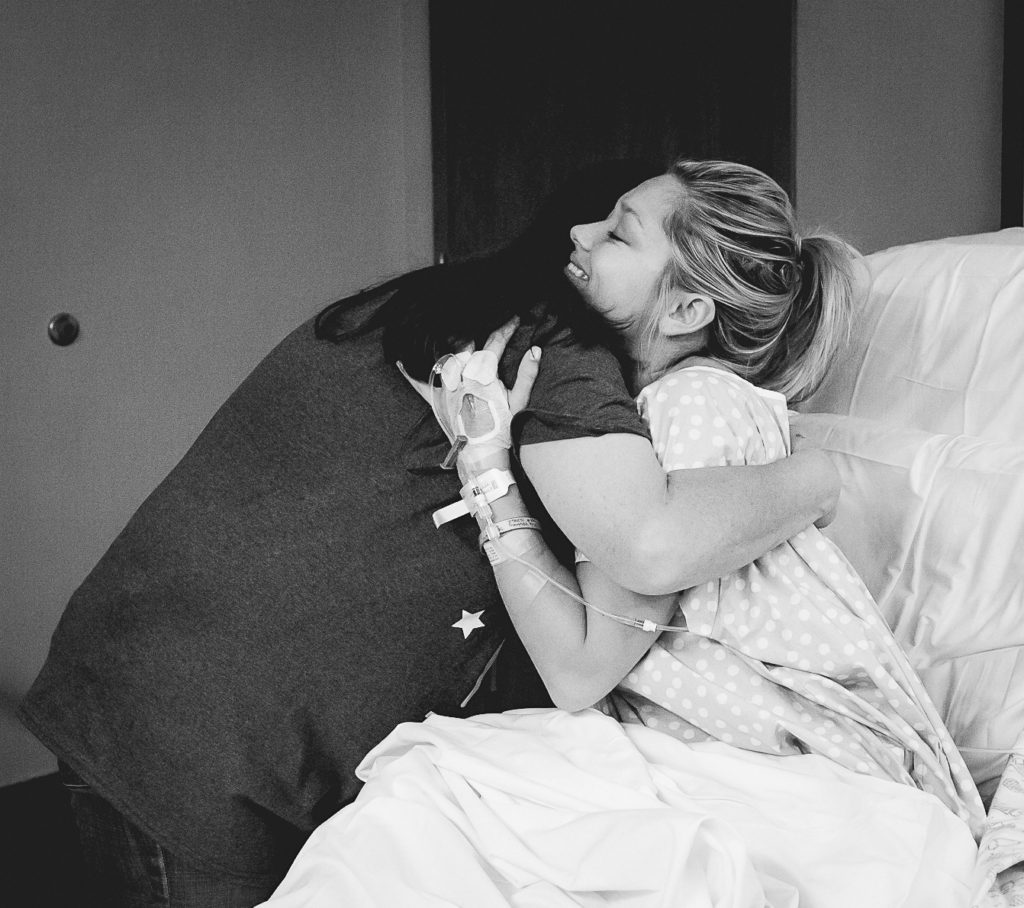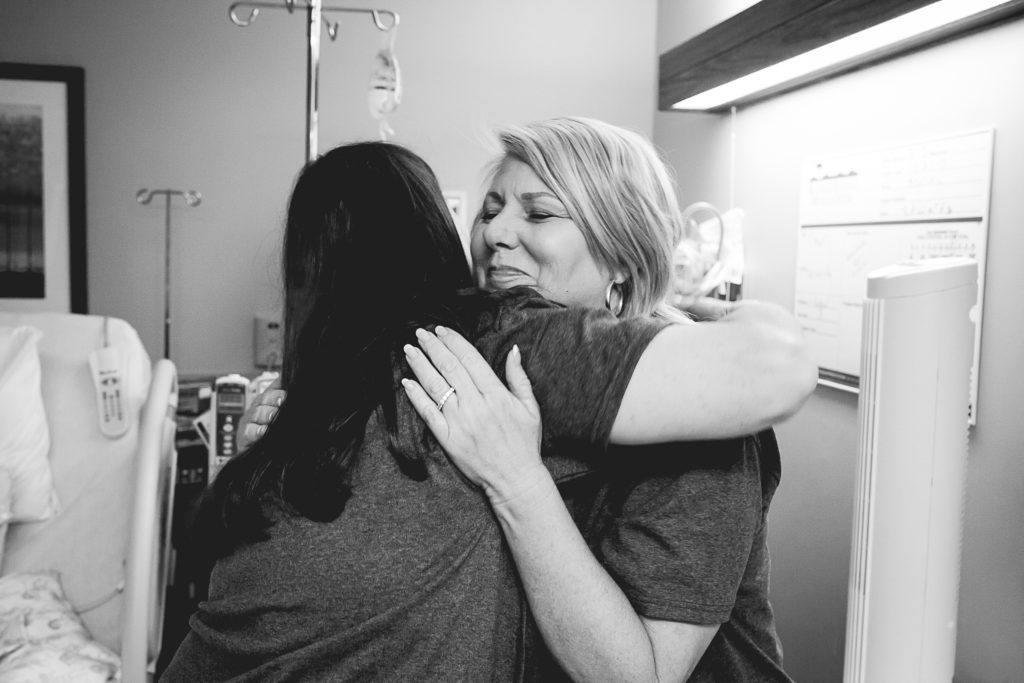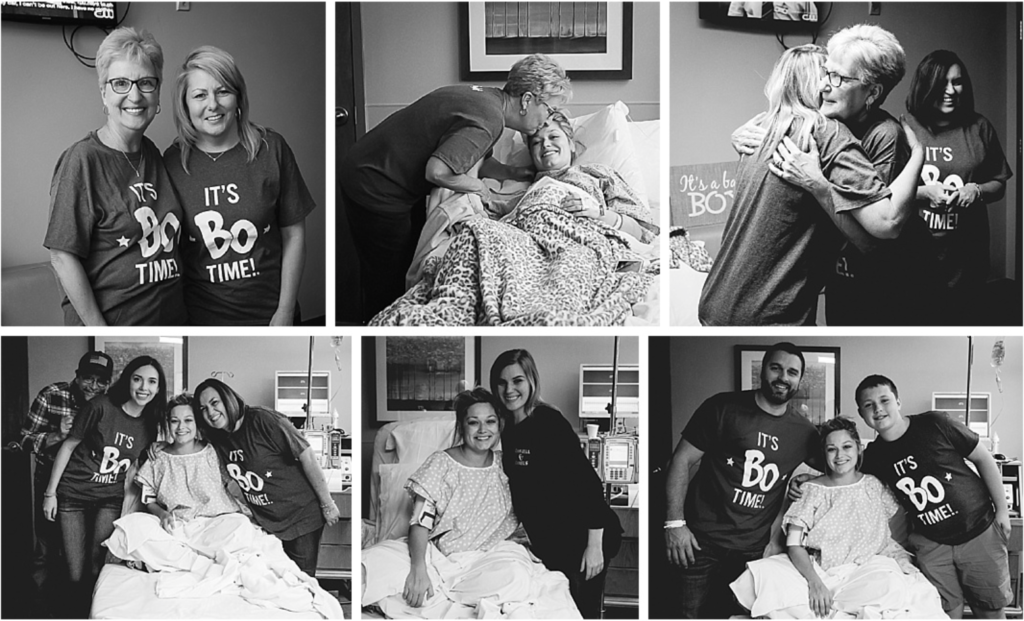 For anyone contemplating whether to have a birth photographer or not, DO IT! I LOVE looking at these pictures (obviously I did not post them all), and every time I do I swear I feel different emotions.  Blythe Glover Photography was our birth photographer and I am SO lucky we had her in the room with us.  I texted her and her mom (one of my FAVORITE people in the world) to let them know we were in labor and she responded back immediately "ON MY WAY".  I was so nervous to get a response from her because 1. it was a Saturday and 2. we were EARLY!  I kept telling Dr. Edwards, "we cannot have this baby until SHE gets here" (as she had a 2.5 hour drive)! Blythe arrived, with plenty of time to spare, ha ha.  She kept us all laughing and somehow, was able to keep us all calm.  She was able to capture the real emotion of Shawn, my mom, and the first time we got to see Bo.  Reliving his birth over and over through these images is something I will forever be grateful for.
Saturday, October 21, 2017 is a day I will forever cherish and I feel so blessed to be the mama of my sweet Bo Becker.  I am so thankful for my labor and delivery experience and I know I am so blessed to be able to say that.  I cannot thank you all enough for your sweet comments, messages, emails, texts, etc.  It truly means the world to me.
To my darling Bo, I love you more than anything in this world.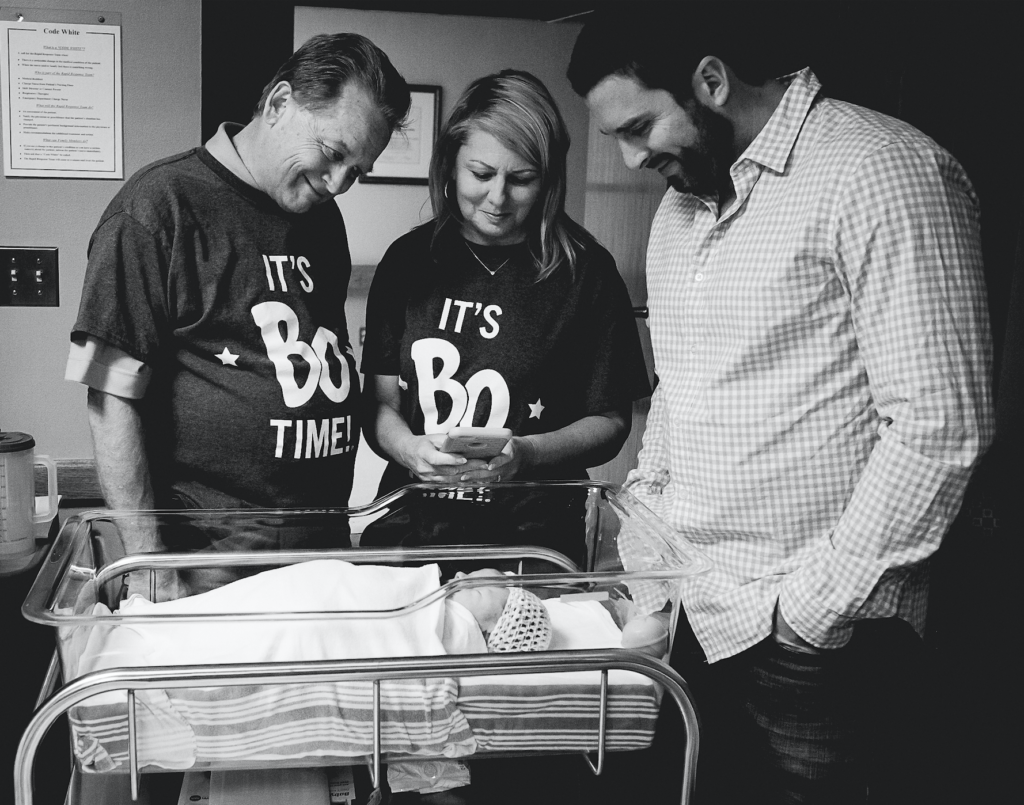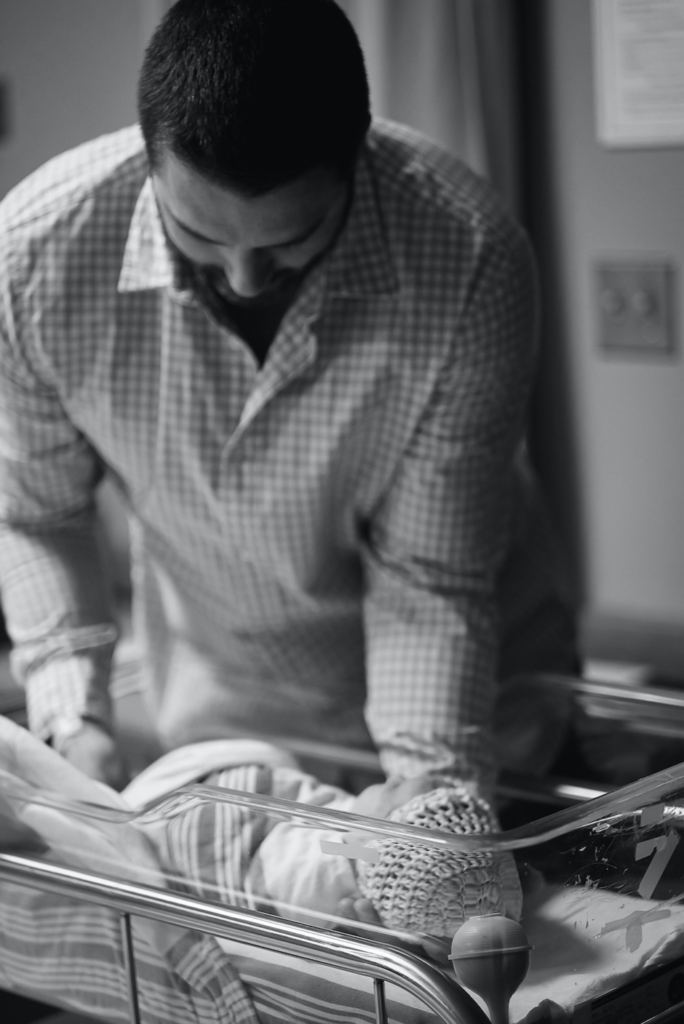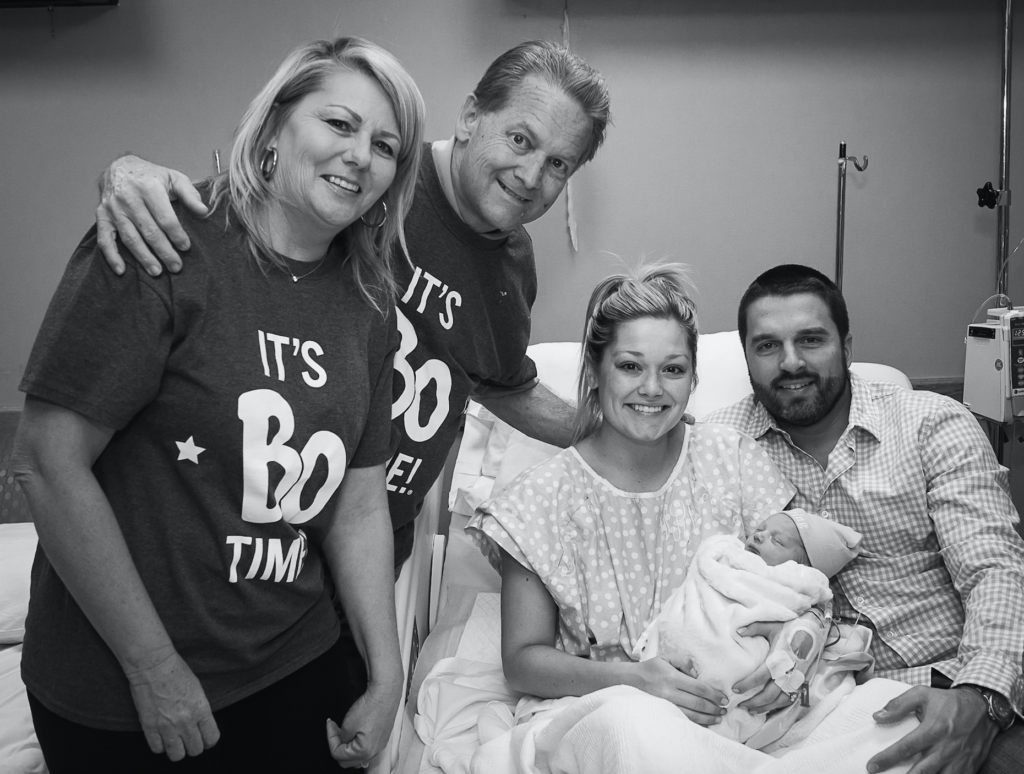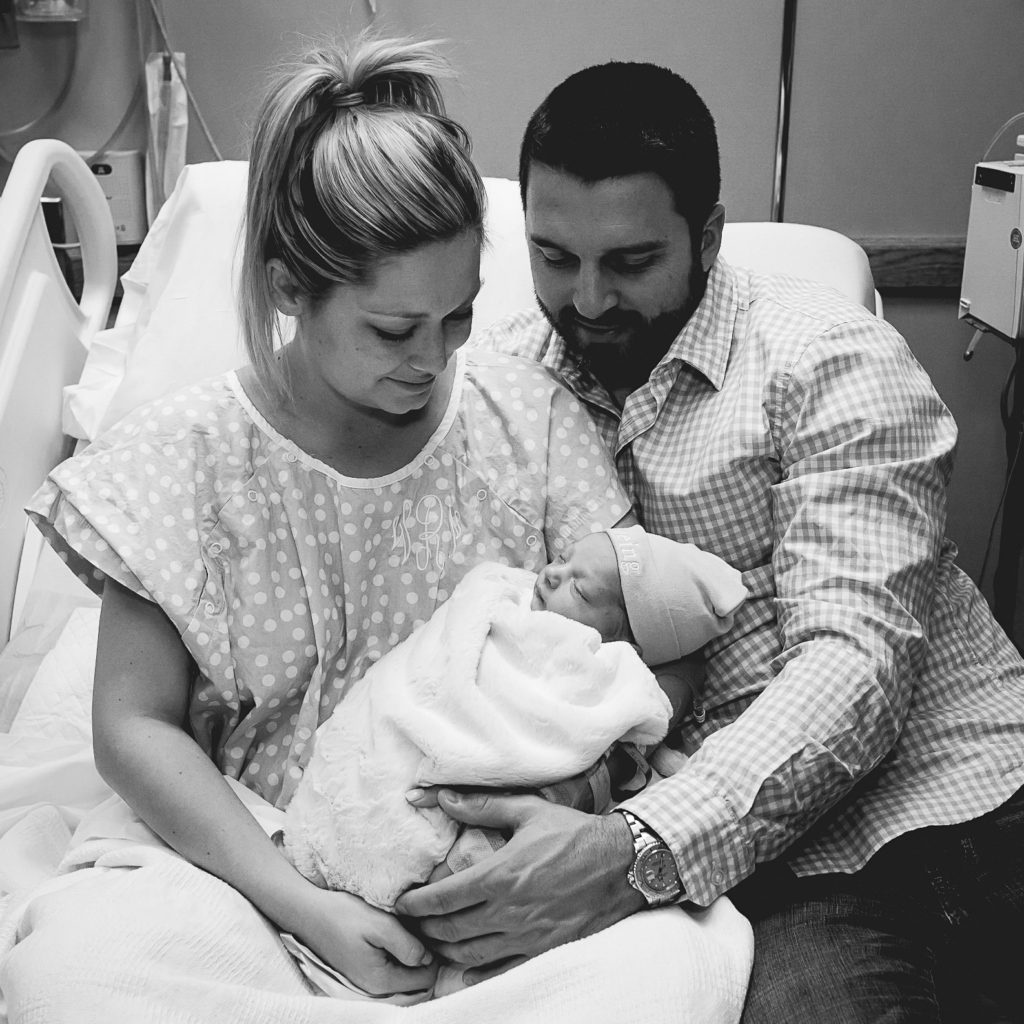 SaveSave
SaveSave
SaveSave
SaveSave
SaveSave
SaveSaveSaveSave
SaveSave
SaveSave
SaveSave
SaveSave
SaveSave
SaveSave